Research
The Department of Chemistry is a large, vibrant, research-intensive environment that addresses key questions and posits solutions to real-world problems and applications. Our Department contributes to  Faculty of Science  and University-wide research endeavours through interdisciplinary collaboration and creative partnerships.
Taking a modern view of the chemical sciences, the four main research themes reflectWestern's open-minded and multidisciplinary approach to research. These themes include Chemical Biology and Biomaterials; Synthesis, Catalysis and Molecular Materials; Materials: Design, Function and Characterization; and Theory and Computation.
We are proud to boast over 25 NSERC-funded researchers, some of whom are Canada Research Chairs . We developed and cultivated numerous links between academic and industrial partners, and with some of the finest  research facilities  in Canada.
Research Themes
Chemical Biology and Biomaterials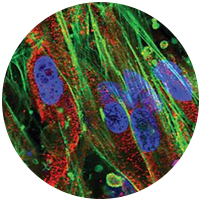 ---
Synthesis, Catalysis, and Molecular Materials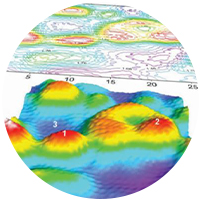 ---
Design, Function and Characterization / Energy and Mechanism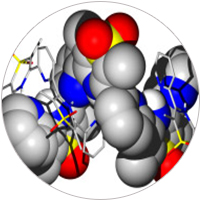 ---
Theory and Computation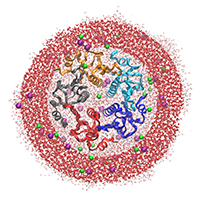 Research Articles
Changing the uses for natural resources
Changing natural resources
Giovanni Fanchini's research group is finding scalable advanced manufacturing techniques to revitalize traditional petroleum exploitation.
The organic solution to efficient fertilizer uptake
Fertilizer Uptake Research Story
Elizabeth Gillies, Hugh Henry, and their labs are researching an organic polymer coating for fertilizer pellets to improve their use efficiency for crops.
Research Podcasts & Profiles
Metal Organic Frameworks: Deceptively small molecules conceal enormous potential
YH MOFs
Yining Huang's highlighed research on MOF's tackles global issues from carbon capture to data storage.
Rolling the dye: synthetic technology in electricity
synthetic technology in electricity
Podcast Episode: Joe Gilroy from the Department of Chemistry at Western University shares his insights about a new, cheaper, and more efficient imaging dye designed in his synthetic chemistry lab.
House of balloons: chemistry's innovative forefront
Select Science facilities and research hubs
This podcast episode focuses on the dexterous ways in which Western chemists are manipulating the element Phosphorus, in order to create a brighter, greener future for our planet.
Research Stats