Current Writer-in-Residence
Meet Margaret Christakos - 2016-17 Writer-in-Residence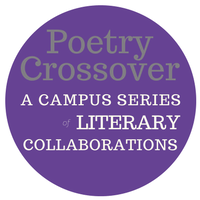 Margaret Christakos is a widely published, award-winning poet, fiction author, critic and creative writing instructor.  She has published nine collections of acclaimed poetry and one novel, and has given readings and seminars from her work across Canada and the US since 1989.  Her work has won the ReLit Award for Poetry and the Bliss Carman Award, and been nominated for the Pat Lowther Award twice and the Ontario Trillium Book Award.  In 2012-13 she was the recipient of a major Chalmers Arts Fellowship.  Her most recent collection is called Multitudes, published by Coach House books in 2013.  Her new collection of creative memoir, Her Paraphernalia: on Motherlines, Sex/Loss/Blood & Selfies, was published by Book Thug in Spring 2016.
This season, Margaret Christakos will hold weekly office hours to offer feedback to, and consultation with, both experienced and novice creative writers from the university and the London community. She is happy to discuss any genre of creative writing including fiction, non-fiction, poetry, prose, and playwriting.

Winter Hours (Jan-April 2017) at Western, Wednesdays 12:00 pm - 3:00 pm, and 4:00 pm – 7:00 pm in AHB 2G28M (contact Vivian Foglton, vivian.foglton@uwo.ca, 519-661-3403); at the London Public Library, Thursdays 1:00 pm - 7:00 pm (contact Rebecca Faber, info@lpl.ca, 519-661-4600).
The WiR program is co-sponsored by the James A. and Marjorie Spenceley Fund, the Department of English and Writing Studies, the London Public Library, the Department of Women's Studies and Feminist Research, the Department of Visual Arts and Art History, and the Canada Council for the Arts.

To read more about our Writer-in-Residence program in general, and for information on how to apply for this position, please click here.
---
We acknowledge the support of the Canada Council for the Arts, which last year invested $153 million to bring the arts to Canadians throughout the country.

Nous remercions le Conseil des arts du Canada de son soutien. L'an dernier, le Conseil  a investi 153 millions de dollars pour mettre de l'art dans la vie des Canadiennes et des Canadiens de tout le pays.