News
His recent book,
Faithful Labourers
, has won the 2013 James Holly Hanford Award for "distinguished monograph on Milton." Professor Leonard is among an exclusive few who have won the Hanford Award three times.
---
Professor Julia Emberley and Emeritus Professor Frank Davey are among six Western University scholars recently named to the prestigious Royal Society of Canada, in recognition of their scholarly and artistic achievements.
---
---
2014-15 Writer-in-Residence is Gary Barwin
Gary Barwin is a writer, composer, multimedia artist, and educator and the author of seventeen books of poetry and fiction as well as books for both teens and children. His work has been widely performed, broadcast, anthologized and published nationally and internationally. His latest book is Moon Baboon Canoe (poetry, Mansfield Press, 2014.) and he has just completed a novel, Yiddish for Pirates.

---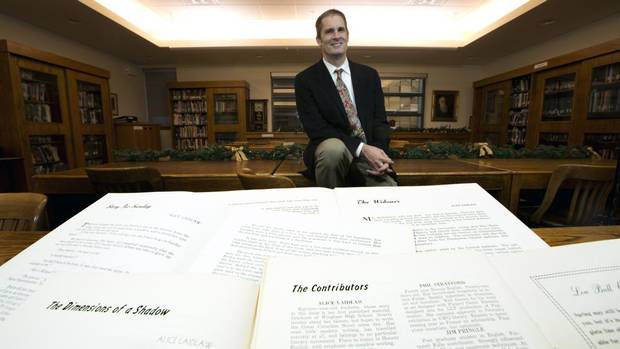 James Bradshaw,  Globe and Mail, January 1, 2014
As Alice Munro's daughter, Jenny, stood in Stockholm to accept the Nobel Prize in literature on her mother's behalf, the new laureate's alma mater was at the ready, hoping to capture some of the attention. Read more
---
Adela Talbot, Western News, November 28, 2013
John Leonard, a Western English professor and renowned John Milton scholar, recently published Faithful Labourers: A Reception History of 'Paradise Lost', a two-volume work dealing with centuries of Milton scholarship. It has been praised for its attention to detail and fair-mindedness, for its contributions to astronomical thought in Milton's time and has been called "one of the most sustainedly informative and carefully pondered single-authored academic books on Milton's Paradise Lost ever to have been published."Western News reporter Adela Talbot recently spoke to John Leonard about his most recent publication. Read more
---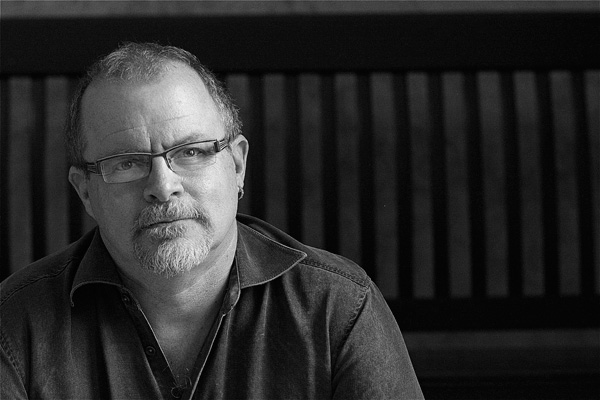 Adela Talbot, Western News, November 28, 2013
Kids aren't as innocent as they seem, says Steven Bruhm. Bruhm, a professor in the Department of English and Writing Studies, recently published The Counterfeit Child in a special issue of English Studies in Canada titled Childhood and Its Discontents, edited by Nat Hurley. Read more
---
 A Moveable Feast gala was held on November 1st to celebrate 40 years of the Writer-in-Residence program. See more photos on Flickr