بزرگداشت قربانیان پرواز پی اس ۷۵۲

دانشگاه وسترن به دلیل از دست دادن اعضای جامعه خود به سوگواری مینشیند
دانشگاه وسترن به مناسبت یادبود زندگی چهار دانشجو: حدیث حیات داوودی، میلاد نهاوندی، غزل نوریان و ساجده سرائیان که جان خود را درهواپیما ی مسافربری اوکراین پرواز پی اس ۷۵۲ از دست دادند در ۸ ژانویه ۲۰۲۰ مراسم یادبود برگزار میکند.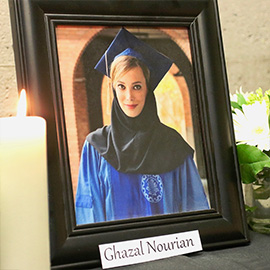 غزل نوریان
غزل نوریان دانشجو دکتری د مهندسی مکانیک و مواد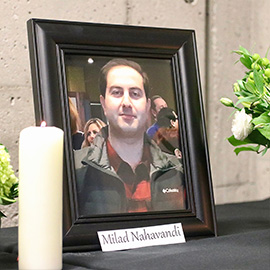 میلاد نهاوندی
میلاد نهاوندی دانشجو مقطع دکتری در رشته مهندسی شیمی و بیو شیمیایی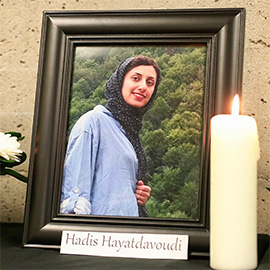 حدیث حیات داوودی
حدیث حیات داوودی دانشجوی دکتری شیمی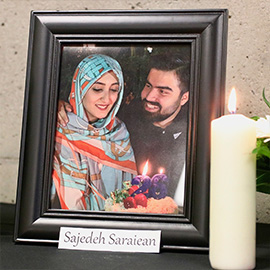 ساجده سرائیان
ساجده سرائیان دانشجو ورودی کارشناسی ارشد در رشته مهندسی شیمی و بیو شیمیایی


---
---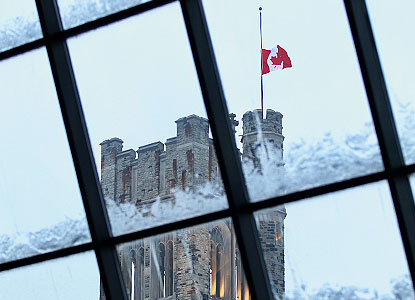 Western mourns loss of students on Flight PS752
Western remembers the lives of four graduate students - Hadis Hayatdavoudi, Milad Nahavandi, Ghazal Nourian and Sajedeh Saraeian - who died aboard Ukraine International Flight PS752 on Jan. 8, 2020.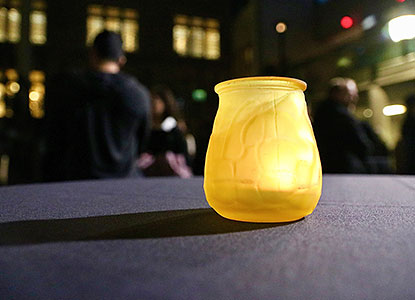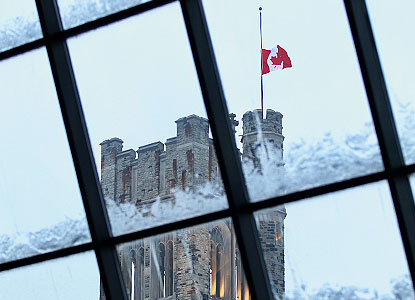 Vigil honours students lost in Flight PS752
---
جامعه دانشگاهی،‌ سوگواری و بزرگداشت دانشجویان
وسترن نیوز، ۱۵ ژانویه ۲۰۲۰
دانشگاه وسترن به مناسبت یادبود زندگی چهار دانشجو: حدیث حیات داوودی، میلاد نهاوندی، غزل نوریان و ساجده سرائیان که جان خود را درهواپیما ی مسافربری اوکراین پرواز پی اس ۷۵۲ از دست دادند در ۸ ژانویه ۲۰۲۰ مراسم یادبود برگزار میکند.