Academics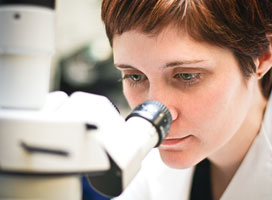 We offer more than 400 combinations of majors, minors, and specializations in 12 faculties and more than 90 undergraduate programs; more than 70 master and 50 doctoral programs.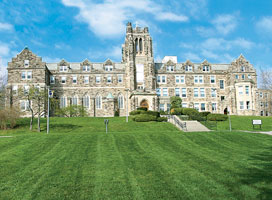 As an Affiliated University College student, you are a Western student. You enjoy an integrated and vibrant student community at Brescia, Huron and King's.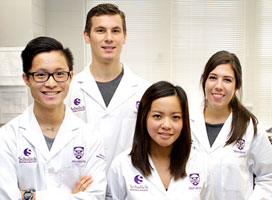 Recognized for exceptional teachers and mentors, outstanding clinical education and a patient-centered curriculum, Western integrates social determinants of health, ecosystem health, and leadership skills.
---


Search for departments, faculties, hospitals, affiliates by keyword or acronym.
Academic entity
Faculty / School / Teaching hospital
American Studies
Social Science, Faculty of
Anatomy and Cell Biology
Schulich School of Medicine & Dentistry
Anesthesia & Perioperative Medicine
Schulich School of Medicine & Dentistry
Anthropology
Social Science, Faculty of
Applied Mathematics
Science, Faculty of
Arthur Labatt Family School of Nursing
Health Sciences, Faculty of
Biochemistry
Schulich School of Medicine & Dentistry
Biology
Science, Faculty of
Biomedical Engineering, The School of
Engineering, Faculty of
Brescia University College
Affiliate
Business Law
Law, Faculty of
Business Administration, Accelerated MBA
Business Administration, PhD
Business Administration, HBA
Business Administration, MBA
Business Administration, Executive MBA
Master of Science in Management (MSc)
Ivey School of Business
Chemical & Biochemical Engineering
Engineering, Faculty of
Chemistry
Science, Faculty of
Children's Health Research Institute
Research Institute
Civil & Environmental Engineering
Engineering, Faculty of
Classical Studies, Department of
Arts and Humanities, Faculty of
Clinical Neurological Sciences
Schulich School of Medicine & Dentistry
Criminal Law
Law, Faculty of
Commercial Aviation
Social Science, Faculty of
Communication Sciences and Disorders, School of
Health Sciences, Faculty of
Computer Science
Science, Faculty of
Continuing Teacher Education
Education, Faculty of
DAN Management and Organizational Studies
Social Science, Faculty of
Developmental Biology
Schulich School of Medicine & Dentistry
Developmental Disabilities Division
Schulich School of Medicine & Dentistry
Dentistry
Schulich School of Medicine & Dentistry
Earth Sciences
Science, Faculty of
Economics
Social Science, Faculty of
Electrical & Computer Engineering
Engineering, Faculty of
English
Arts and Humanities, Faculty of
Epidemiology & Biostatistics
Schulich School of Medicine & Dentistry
Family Medicine
Schulich School of Medicine & Dentistry
Film Studies
Arts and Humanities, Faculty of
First Nations Studies
Social Science, Faculty of
French
Arts and Humanities, Faculty
Geography
Social Science, Faculty of
Graduate and Postdoctoral Studies, School of
 
Health Studies, School of
Health Sciences, Faculty of (FHS)
Health Information Science (MHIS)
Information and Media Studies, Faculty of (FIMS)
History
Social Science, Faculty of
History of Medicine
Schulich School of Medicine & Dentistry
Hotel-Dieu Grace Healthcare
Teaching Hospital
Huron University College
Affiliate
Interface Science Western
Science, Faculty of
Journalism, MA Program
Information and Media Studies, Faculty of (FIMS)
JD Academic Programs
Law, Faculty of
Kinesiology
Health Sciences, Faculty of (FHS)
King's University College
Affiliate
Journalism & Communication (MMJC)
Information and Media Studies, Faculty of (FIMS)
Ivey Academy
Ivey School of Business
Law Graduate Programs
Law, Faculty of
Library and Information Science, Masters Program (MLIS)
Information and Media Studies, Faculty of (FIMS)
Library and Information Science, PhD Program
Information and Media Studies, Faculty of (FIMS)
Linguistics
Information and Media Studies, Faculty of (FIMS)
London Health Sciences Centre (LHSC)
Teaching Hospital
London Regional Cancer Program
Research Institute
Mathematics
Science, Faculty of
Mechanical and Materials Engineering
Engineering, Faculty of
Media, Information & Technoculture (MIT)
Information and Media Studies, Faculty of (FIMS)
Media Studies, MA Program
Information and Media Studies, Faculty of (FIMS)
Media Studies, PhD Program
Information and Media Studies, Faculty of (FIMS)
Medical Biophysics
Schulich School of Medicine & Dentistry
Medical Imaging
Schulich School of Medicine & Dentistry
Microbiology & Immunology
Schulich School of Medicine & Dentistry
Modern Languages and Literatures
Arts and Humanities, Faculty of
Music Education
Don Wright Faculty of Music
Music Performance Studies
Don Wright Faculty of Music
Music Research and Composition
Don Wright Faculty of Music
Neuroscience Graduate Program
Schulich School of Medicine & Dentistry
Nursing, Arthur Labatt Family School of
Health Sciences, Faculty of
Obstetrics and Gynaecology
Schulich School of Medicine & Dentistry
Occupational Therapy, School of
Health Sciences, Faculty of
Oncology
Schulich School of Medicine & Dentistry
Ophthalmology
Schulich School of Medicine & Dentistry
Otolaryngology
Schulich School of Medicine & Dentistry
Paediatrics
Schulich School of Medicine & Dentistry
Pathology
Schulich School of Medicine & Dentistry
Philosophy
Arts and Humanities, Faculty of
Physical Medicine & Rehabilitation
Schulich School of Medicine & Dentistry
Physical Therapy, School of
Health Sciences, Faculty of
Physics and Astronomy
Science, Faculty of
Physiology and Pharmacology
Schulich School of Medicine & Dentistry
Plastic and Reconstructive Surgery
Schulich School of Medicine & Dentistry
Political Science
Social Science, Faculty of
Popular Music & Culture (MA PMC)
Information and Media Studies, Faculty of (FIMS)
Psychiatry
Schulich School of Medicine & Dentistry
Psychology
Science, Faculty of
Sociology
Social Science, Faculty of
St. Joseph's Health Care London
Teaching Hospital
Statistical and Actuarial Sciences
Science, Faculty of
Surgery
Schulich School of Medicine & Dentistry
Visual Arts
Arts and Humanities, Faculty of
Windsor Regional Hospital
Teaching Hospital
Women's Studies and Feminist Research
Arts and Humanities, Faculty of
Writing Studies
Arts and Humanities, Faculty of
Academic entity
Faculty / School / Teaching hospital