London, Ontario

Since 1878, the fortunes of Western University and the City of London have been indelibly linked.
Western has grown into London's fourth largest employer, home to 4,000 full-time faculty and staff, 35,000 students and 305,000 alumni across more than 150 countries who are forever connected to the City. The university's teaching, research and service missions encompass a wide range of activities that are an integral part of the London community.
Our commitment to London has been steadfast for more than 130 years, and will be absolute for the next 130 years and beyond. Be sure and explore our city.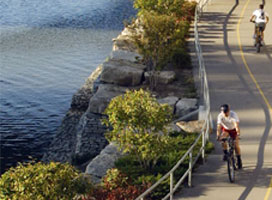 The City
Set in the heart of Southwestern Ontario, London is the region's economic, entertainment and cultural hub. With a population of more than 383,000, London is Canada's 11th largest city and an ideal environment to work, play and live. Big enough for the 'big city' experience, but still far more affordable in comparison with many other Canadian cities, London boasts an extensive educational and health care community, while providing the safe and clean atmosphere of a small community. Visit the City of London website.
---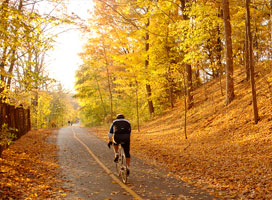 Seasons
We may be in Canada, but we experience four distinct seasons, ranging from hot, breezy summers to colourful autumns to crisp, snowy winters to refreshing springs. Each brings with it its own beauty and opportunities to enjoy the outdoors. No matter, pick a time of year and you'll discover London is always busy – be it skiing on Boler Mountain, skating on local outdoor ice rinks or taking a quick trip to nearby beaches including Grand Bend and Port Stanley.
---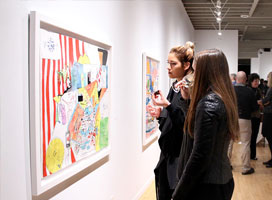 Cultural Vitality
From Museum London to the main stage of The Grand Theatre, the arts thrive in nearly every corner of the city. London put down its creative roots early, over the years nurturing a heart and soul that has produced some great Canadian talent in both the visual and performing arts. Revolutionary artists like Jack Chambers and Greg Curnoe; performers like actors Kate Nelligan, Ryan Gosling and Oscar-winning screenwriter and director Paul Haggis; dancer Evelyn Hart and musician Guy Lombardo. Today, a new generation of musicians, artists and entertainers of all sorts fuel the city's tradition of artistic excellence.

---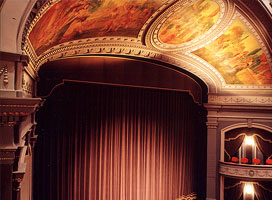 After Hours
Shopping. Movies. Theatre. Dancing. London always has something going on. Year-round, London has numerous festivals and cultural events, including Snowfest, Sunfest, Rock the Park, London Film Festival and World Beat and Jazz weekends. Considered a sporting hub, London has hosted the Scotties Tournament of Hearts, Summer Paralympics and the World Lacrosse Championships. Richmond Row, one of the city's most interesting shopping districts, features more than 200 businesses catering to your every need. Richmond Row is also home to a lively nightlife scene, including night club entertainment, live theatre and jazz as well as casual and fine dining.

---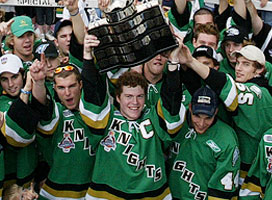 Sports and Concerts
Budweiser Gardens is a 10,000-seat, multi-purpose facility focused on major touring acts and sports. Headliners have included Kings of Leon, Sarah McLachlan, The Black Keys, and Kid Rock. It is also home to the London Knights, Ontario Hockey League and Memorial Cup champions.

---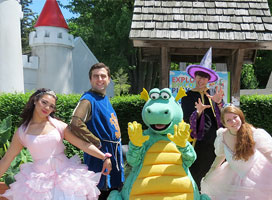 Family Life
From Storybook Gardens and the London Regional Children's Museum to East Park and Fanshawe Pioneer Village, opportunity abounds to keep the family entertained. With several family-friendly services including a variety of schools, health care facilities, after-school and special needs programs, children's camps and community centres, London provides parents, both current and expecting, a safe and desirable community to raise a family.

---
Forest City
London manages more than 200 parks. They range from major urban city-wide parks such as the 140-hectare Springbank Park to more intimate neighbourhood green spaces that may be just a small oasis of native species plantings. There are also specialty parks for skateboarding and dogs to go off leash. Affectionately known as the Forest City, London sports numerous treed areas and public parks. There is an extensive trail system that runs along the Thames River, right onto Western's campus, for walking, running, biking or inline skating.

---