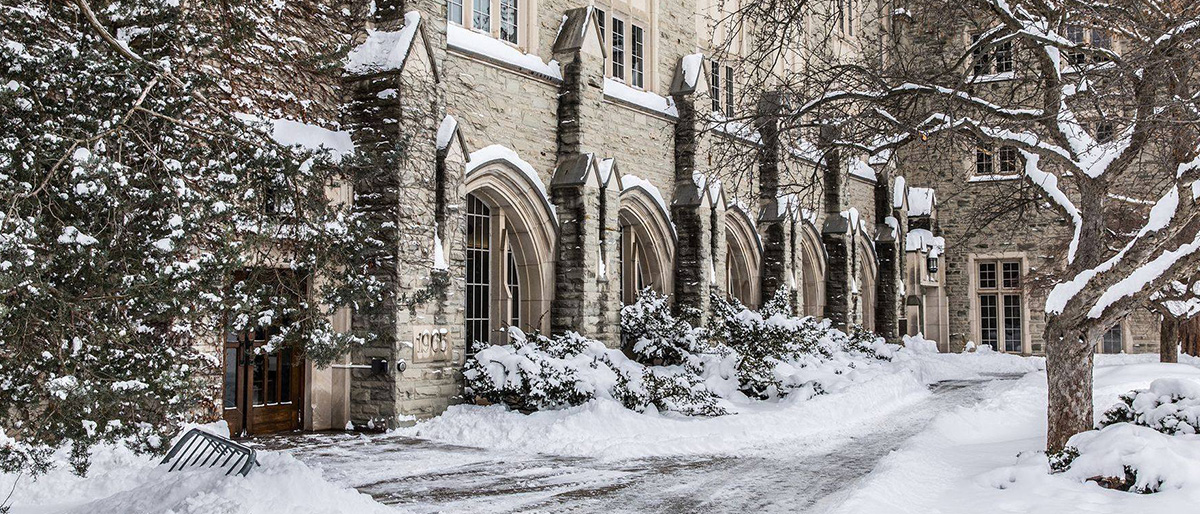 Western Weather

Western is currently operating on a regular schedule  
 Issued at 2019-02-19 3:20PM EST by Environment Canada:
Special weather statement continued for:
   London - Parkhill - Eastern Middlesex County, Ont. (041510)
Current details:
Freezing rain late Wednesday afternoon and evening.

Freezing rain is expected as a low pressure system developing over the Southern Plains moves toward the Great Lakes.

Precipitation will begin as a brief period of snow Wednesday morning, followed by a quick transition to freezing rain late Wednesday afternoon. Freezing rain or freezing drizzle will change to occasional rain or drizzle Wednesday evening as temperatures rise above the zero degree mark.

Untreated surfaces may become icy and slippery. Travel may be affected.

Please continue to monitor alerts and forecasts issued by Environment Canada. To report severe weather, send an email to ONstorm@canada.ca or tweet reports using #ONStorm.
  
In monitoring severe weather the following terminology may be a useful guide.
ADVISORY - Actual or expected weather conditions may cause inconvenience or concern but do not pose a serious threat.
WATCH - Conditions are favourable for the development of severe weather.
WARNING – Severe weather is occurring or is highly probable.  Weather warnings may be issued from six to twelve hours in advance.  Severe thunderstorm or tornado warnings are sometimes issued as little as one hour or less in advance.  Weather warnings may be issued for thunderstorms, tornados, freezing rain, frost, wind, dust-storm, blizzards, heavy snowfall, winter storms, wind chill.
Save
Save
Save
Save