Excellence in Leadership Program
Excellence in Leadership Program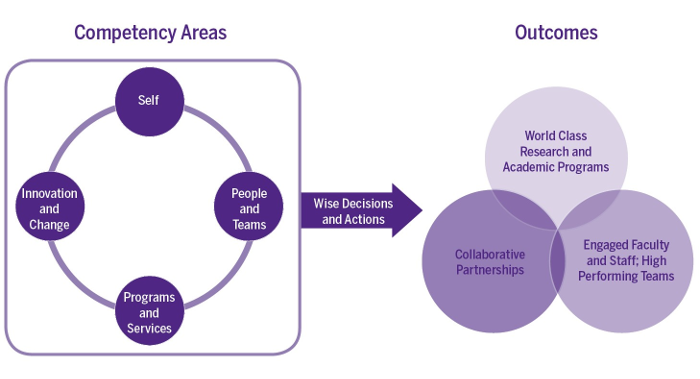 Western is committed to investing in the development of our leaders. Excellence in Leadership offers workshops, forums, networking opportunities, and on-line resources to support leaders with their complex and important roles.  Western's Leadership Competencies serve as the foundation of the program. Leaders are encouraged to develop in four areas:  Leading Self, Leading People & Teams, Leading Programs & Services and Leading Innovation & Change. 
Who should participate?
Excellence in Leadership is for current academic and research team leaders, and administrative leaders with direct reports (accountable for hiring, performance feedback and performance management). This provides an opportunity to learn with colleagues who share common experiences. Program offerings, resources, and registration information are found in the Western Leader Tool Box at the login below.
Please note, employees who are interested in leadership and do not currently supervise direct reports can access Leadership Development Opportunities for All Employees.
---
Published on  and maintained in Cascade CMS.