Featured Research
Alexandra M. Hudecki, "Second Sight": Acknowledging W.E.B. Du Bois's "Double Consciousness" as a Step Towards Dissolution, Master of Arts.
Matthew Prokopiw, Religion in Modern Sports Fanaticism: From Classical Antiquity to Online Sports Forums, Doctor of Philosophy.
Justas Patkauskas, An Archaeology of Contemporary Speculative Knowledge, Doctor of Philosophy.
Elden Yungblut, Between Worlds, Between Times: Thinking with Trans Narratives at the Limits of Ontology and Temporality, Master of Arts.
---
Issue # 5 'To Be a Body?'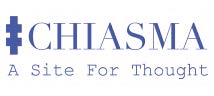 Find a variety of seminars, conferences, publications and lectures by both internal and external faculty and students on our media page.
---
Events
The Theory Sessions are back! A student-run initiative hosted by the Centre for the Study of Theory and Criticism, the Theory Sessions serve as a forum for the exchange of ideas to promote interdisciplinary research in theory at the Centre and across campus. Students and faculty present their papers and engage in spirited discussions, with contributions from interested Centre scholars as well as faculty and students from other fields and disciplines at Western. 

This Friday, November 20th at 3:00p.m.  
A Theory Session presented by Alexandra Lepine
---

22nd Annual Graduate Conference "Camp/camp: a collision of style and biopolitics", organized by Comparative Literature, Theory & Criticism, and Hispanic Studies at Western University.
---

The Speaker Series guest lecturers have included Jean Baudrillard, Lauren Berlant, Peter Brooks, Norman Bryson, David Carroll, Anthony Cascardi, Wlad Godzich, Jean-Joseph Goux, Elizabeth Grosz, N. Katherine Hayles, Linda Hutcheon, Martin Jay, Michael Hardt, Agnes Heller, Barbara Johnson, David Farrell Krell, Murray Krieger, Arthur Kroker, Dominick LaCapra, Jerome McGann, J. Hillis Miller, Chantal Mouffe, Christopher Norris, Mark Poster, Richard Rorty, Charles Scott, Thomas Sebeok, Kaja Silverman, Gayatri Spivak, Bernard Stiegler, Samuel Weber, Hayden White, Slavoj Žižek, and many others.
---