Featured Research
Kathryn Carney, Encountering Others: Degeneration, Distortion, and Disability in Interwar German Visual Culture, 1918-1933, Master of Arts.
Won Jeon, Resonance, a step towards a fluency for complexity: The science, language, and epistemology of Gregory Bateson, Master of Arts.
Michelle Liu, com-posing abolitionist≠posthumanism: notes on incommensurability, incomputability and incognita syn-aesthetics, Master of Arts.
Matthew Halse, Another Possibility: HIV and the Contemporary Moment, Doctor of Philosophy.
Jessica N. Ellis, The Psyche and Gender as a Multiplicity, Master of Arts.
---
Issue # 5 'To Be a Body?'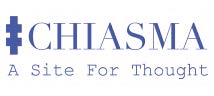 Find a variety of seminars, conferences, publications and lectures by both internal and external faculty and students on our media page.
---
Events
PhD candidate Julian Evans on "The Avifaunal Imaginary"
---

22nd Annual Graduate Conference "Camp/camp: a collision of style and biopolitics", organized by Comparative Literature, Theory & Criticism, and Hispanic Studies at Western University.
---

The Speaker Series guest lecturers have included Jean Baudrillard, Lauren Berlant, Peter Brooks, Norman Bryson, David Carroll, Anthony Cascardi, Wlad Godzich, Jean-Joseph Goux, Elizabeth Grosz, N. Katherine Hayles, Linda Hutcheon, Martin Jay, Michael Hardt, Agnes Heller, Barbara Johnson, David Farrell Krell, Murray Krieger, Arthur Kroker, Dominick LaCapra, Jerome McGann, J. Hillis Miller, Chantal Mouffe, Christopher Norris, Mark Poster, Richard Rorty, Charles Scott, Thomas Sebeok, Kaja Silverman, Gayatri Spivak, Bernard Stiegler, Samuel Weber, Hayden White, Slavoj Žižek, and many others.
---