Featured Research
Jonathan Doering, The Weak Survival of French Rhetoric, Doctor of Philosophy.
Colby Chubbs, Hegel avec Kleist: On Marriage, Master of Arts.
Adam Mohamed, A Deleuzean Poststructural Deconstruction, Master of Arts.
Eva Cupchik, Excavating Feminist Phenomenology: Lived-Experiences and Wellbeing of Indigenous Students at Western University, Doctor of Philosophy.
---
Issue # 5 'To Be a Body?'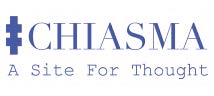 Find a variety of seminars, conferences, publications and lectures by both internal and external faculty and students on our media page.
---
Events
FRIDAY, NOVEMBER 29: Professor Allan Pero on "The Plasticity of Camp: Themes and Variations."
For anyone who is interested in presenting a session, please email an abstract of 150-300 words to Maxwell Hyett at mhyett@uwo.ca.
---

CFP for the 22nd Annual Graduate Conference on "Camp/camp," organized by Comparative Literature, Theory & Criticism, and Hispanic Studies at Western University.
---

Each year The Speaker Series brings in several visiting guest lecturers. Speakers over the years have included Jean Baudrillard, Lauren Berlant, Peter Brooks, Norman Bryson, David Carroll, Anthony Cascardi, Wlad Godzich, Jean-Joseph Goux, Elizabeth Grosz, N. Katherine Hayles, Linda Hutcheon, Martin Jay, Michael Hardt, Agnes Heller, Barbara Johnson, David Farrell Krell, Murray Krieger, Arthur Kroker, Dominick LaCapra, Jerome McGann, J. Hillis Miller, Chantal Mouffe, Christopher Norris, Mark Poster, Richard Rorty, Charles Scott, Thomas Sebeok, Kaja Silverman, Gayatri Spivak, Bernard Stiegler, Samuel Weber, Hayden White, Slavoj Žižek, and many others.
---