Canada Research Chairs
Western's Faculty of Health Sciences is home to three Canada Research Chairs, each international leaders in their fields. The Canada Research Chairs program was created by the Government of Canada in 2000. It is intended to help Canadian universities in retaining their most distinguished researchers, developing Canadian research expertise, and becoming world-class institutions for research and training.
Integrative Physiology of Exercise (Tier 1)
Kevin Shoemaker, PhD (School of Kinesiology)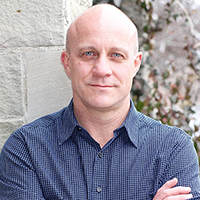 Shoemaker's research focuses on how exercise, which improves vascular health, affects how nerves and blood vessels work together, how it can protect vascular and nervous system tissues, and how it affects people's overall health and behaviour. His research will lead to understanding how the cortical autonomic network (the parts of the brain that affect the heart and blood vessels) is designed and how it functions, how nerve signals from muscles and other areas affect the brain, and how age and vascular disease interfere with normal brain structure and function. 
---
Musculoskeletal Rehabilitation (Tier 1)
Trevor Birmingham, PhD (School of Physical Therapy)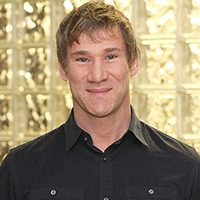 Using new biomechanical and imaging tools, Birmingham is leading a trans-disciplinary team of researchers who are investigating how rehabilitative and surgical interventions can be combined to change the way the knee bears weight during walking. The goal is to slow, halt or even reverse the progression of knee osteoarthritis, which affects more than 250 million people globally, causing tremendous personal distress and adding to health care costs.
---
Auditory Neuroscience/Binaural Hearing (Tier 2)
Mathias Dietz, PhD (School of Communcation Sciences and Disorders)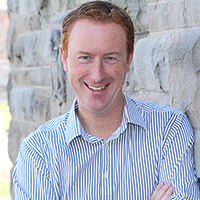 Working with colleagues in the National Centre for Audiology, Mathias Dietz is exploring ways to develop cochlear implants that, when placed in each ear, 'talk' to each other and achieve true binaural hearing for the user. His research team is building upon technology that has been developed for use in hearing aids and adapting it to restore partial hearing to individuals with severe-to-profound hearing loss who do not benefit from a conventional hearing aid.