OT in Profile
 2018 Barbara Sexton Lecture
Presented annually, the Barbara Sexton Lectureship recognizes innovation and excellence in occupational therapy teaching. Each year a distinguished speaker is invited to deliver a public presentation as part of the Evidence-Based Practice Conference. 
The 2018 Barbara Sexton Lecture will be delivered on Friday, April 13 by Cathy Vandersluis, Vice President of Surgical Services, Cardiac Care, Neurosciences and CSTAR at the London Health Sciences Centre.
About Cathy Vandersluis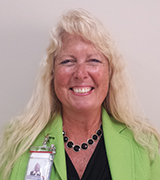 Cathy Vandersluis is well-known to the Western Occupational Therapy (OT) community as instructor, mentor and guest speaker. To second-year students in the Master of Science in Occupational Therapy (MScOT) program, Cathy teaches more than just splinting; she is also role model, steadfast ambassador of Occupational Therapy and expert on the "real world" that awaits them upon graduation.