Hear and meet BodyBreak stars at R2A 2019!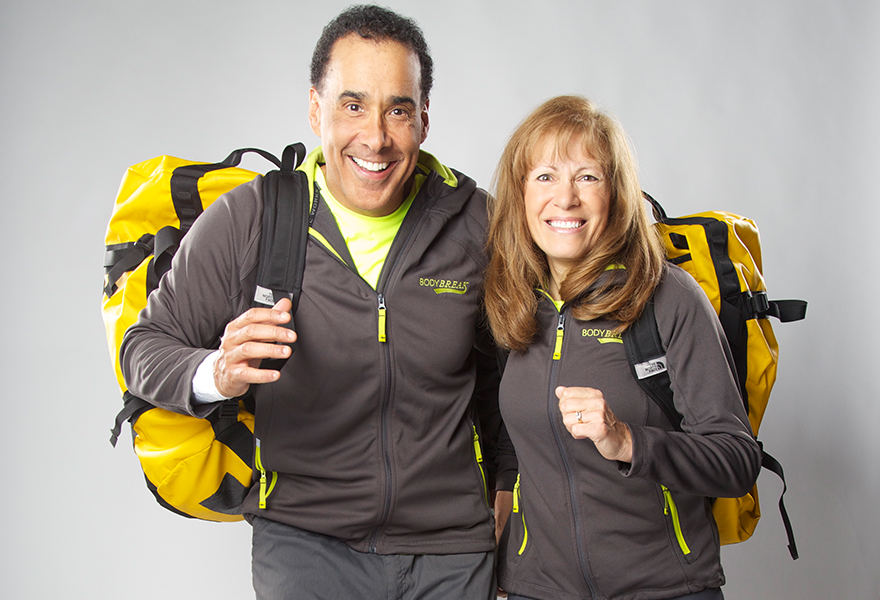 The CCAA is celebrating 30 years of activity and aging at R2A 2019 with a little help from our friends, Hal Johnson and Joanne McLeod of BodyBreak fame.
Hal and Joanne have been promoting healthy, active lifestyles to Canadians for more than 30 years. Their keynote talk on Friday, June 7th, Your Health is Truly Your Wealth, will share what goes into creating simple habits that will have a positive impact on our future selves. Hal and Joanne will also share fun, behind-the-scenes stories about their 30 years of "Keeping Fit & Having Fun".
Watch Hal and Joanne's Amazing Race audition video and learn more about their lifelong commitment to enjoying healthy, active lifestyles.
Conference Details
When:
June 7- 8, 2019
8:30 a.m. - 4:00 p.m.
Pre-conference: June 6, 2019
Where:
London, Ontario
Western University, Brescia College, Mercato Room and St. James Auditorium
(See Map)
Registration:
Early-bird (before April 30) 
$225.00 + HST for 2 days
$175.00 + HST for 1 day
Online Pre-registration required.
Interested?
Visit the R2A Conference page for more information and to register!