The CCAA Team
A diverse team with a variety of skill sets and education backgrounds provides leadership, oversight, and support for CCAA's unique mandate.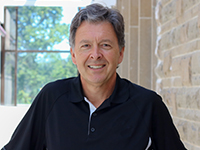 Dr. J.B. Orange is a Professor in the School of Communication Sciences and Disorders at Western as well as an Associate Scientist with the Lawson Health Research Institute. On July 1, 2018, he was appointed to a three-year term as the CCAA's Scientific Director.
---
Clara Fitzgerald is the CCAA's Executive Director.Clara is recognized as a national presenter and educator. Her primary focus is on promoting physical activity opportunities for older adults across the spectrum of age and mobility.
---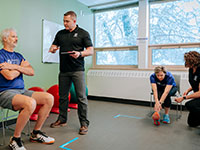 This group of individuals is responsible for the day-to-day operation of in-house exercise programs as well as supporting research initiatives and developing and delivering education and leadership programs nationally.
---