Meet the Scientific Director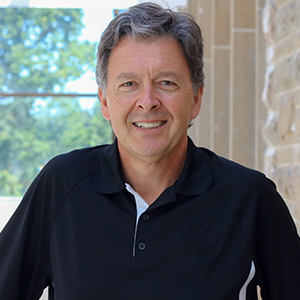 Dr. Orange completed his Bachelors of Science in life sciences from Queen's University, his Master's of Health Sciences in speech-language pathology from the University of Toronto, a Doctor of Philosophy in communicative disorders and sciences from the State University of New York at Buffalo, and a Post-doctoral Research Fellowship in gerontology and geriatrics from the R. Samuel McLaughlin Centre for Gerontological Health Research at McMaster University at Hamilton ON. He was honoured recently with a Distinguished Service Award, from the Faculty of Medicine - Graduate Department of Speech-Language Pathology, University of Toronto.
Dr. Orange is a registered member of the College of Audiologists and Speech-Language Pathologists of Ontario. He also holds certified membership in the national professional association, Speech-Language and Audiology Canada. He is a member of the Ontario Association of Speech-Language Pathologists and Audiologists, a Research Member of the Academy of Aphasia, a Member of the Canadian Association of Gerontology, and an International Member of the American Speech-Language-Hearing Association. He also completed two, 3-year terms as a Board of Director for the Alzheimer Society of London and Middlesex and the London Family Court Clinic.
Dr. Orange's peer-reviewed publications, and national and internationally funded research address language and cognitive-communication disorders of persons living with dementia and stroke-based aphasia. His teaching specialties include acquired language and cognitive-communication disorders in adults and older adults and clinical applications in acquired language and cognitive-communication disorders. He currently has active research funding from the Ontario Brain Institute in support of his research within the Ontario Neurodegenerative Research Initiative, the CIHR and collaborating agencies for his team-based research within the Canadian Consortium on Neurodegeneration in Aging, and the SSHRC for his Partnership Engage Grant.
Dr. Orange enjoys spending time at his camp (aka cottage) in Northern Ontario on Georgian Bay. He also relishes spending time with family and friends, listening to classical music and sipping drams of scotch whisky. His weekly routine also includes sufficient recreational training runs to help him complete 5km, 10km and half-marathon runs for local, provincial and national charities.