News in 2013
New Major in Italian Language and Culture
Western News, January 17, 2013 
Celebrating the launch of a new Italian major, the Department of Modern Languages and Literatures brought a world-famous Italian theatre Commedia dell-Arte performance to Conron Hall, January 15th. Prior to the event, world-renowned performer Mace Perlman, hosted workshops with students, teaching them the art of Italian theatre performance.
---
Family footwear find shows new side to Roman military
---
Spin cycle - Armstrong, doping and the lies he told
By Samantha Brennan (Philosophy) for Western News, January 24, 2013 
As a philosopher whose main area of research is ethics, and as a cyclist, I'm saddened, angered and intellectually puzzled by Lance Armstrong's behaviour and recent confession. Like many, I've followed his career closely. It's a compelling saga, triathlete turned Tour de France champion seven times over, with a life-threatening battle with cancer along the way. In the past, I believed Armstrong when he said he was clean, when time after time he denied accusations of doping, and when he said he was the victim of...Read More
---
Culture Jamming helps shake off the chill
By Susan Knabe (Women's Studies) for Western News, January 31, 2013 
Feminist culture jamming employs techniques which catch people off guard, unsettle established ideas and erode patriarchal culture by mounting a challenge from within its institutions. The witty, often irreverent, reworkings of patriarchal culture embodied by feminist culture jamming engage audiences to help dispel the tired stereotypes of humourless 'feminist killjoys,' channel genuine critique and anger, and engender understanding and insight. Read More
---
Why Harry Potter matters to the humanities
By Bryce Traister (English & Writing Studies) as appeared in The Gazette 
Students greeted the news that Western's Department of English and Writing Studies will be offering a half-course on J.K. Rowling's Harry Potter novels next year with anticipation and derision. One student tweeted that on hearing the news, she upgraded graduation plans from a four to a five-year degree. Another announced that the barbarians were at the gates in the form of this obvious bird course. Lost in the excitement was a discussion of why, at this time, the English and writing department had decided to introduce this course. There are several reasons. Read More
---
Student behind the story speaks out
By Adela Talbot, Western News, February 14, 2013 
Within days, Kierston Drier's letter went viral. The note she wrote and taped in a University College restroom stall – a gesture of compassion to young women who, by way of graffiti, shared their innermost struggles – was everywhere, with thousands of likes, shares and comments on Facebook, The Huffington Post, the National Post, making even the cover of Yahoo! News, among other outlets. Read More
---
Time has come for Potter exploration in the classroom
By Adela Talbot, Western News, February 14, 2013 
Gabrielle Ceraldi is sure it is a perfect fit for today's generation of Western students. A Western English professor, she is excited to teach The Many Faces of Harry Potter, a semester-long course that will look at all seven books of the series, alongside thematically related short works of fiction, like George Orwell's 1984. Read More
---
Writer in residence to give creative writing voice
By Adela Talbot, Western News, February 14, 2013 
The Western literary community added two new members this week, both expected to bring a world of insight across campus. The Department of English and Writing Studies, together with the University Students' Council (USC), named fourth-year English student Alexandra Carillo-Hayley as Western's first Student Writer in Residence, starting this term. "This is a pilot project, an experiment. As far as I know, this is a unique program – no one else has a Student Writer in Residence," said Manina Jones, the department vice chair. Read More
---
Young poet wants to unite all disciplines through writing
By Ben Forrest, London Free Press, February 22, 2013 
It was through personal loss Alex Carrillo-Hayley gained an appreciation of how important writing would become to her life. The fourth-year Western University student recently became the school's inaugural student writer-in-residence, in what is likely the only program of its kind in North America. It was through a poem she crafted at age 12, after the death of her grandfather, Arthur Edwin Hayley, that she realized how words could transform. "I wrote a poem about his life, which I was later asked to read at his eulogy, and it really helped me cope with the loss of him," said Carrillo-Hayley, 21. Read More
---
Lambier: Offering up a 'Blueprint' for community engagement
By Joshua Lambier, for Western News, February 28, 2013 
What roles do community engagement and public scholarship play at Western as it renews its Strategic Plan? During a time of change and crisis in higher education, what does it mean for an international research university to reimagine its civic commitment, and to explore new spaces of engagement at the student, faculty and institutional levels? How do we cultivate a student experience that fosters global thinking, while also promoting programs and partnerships that feature community-based learning and research that are mutually beneficial to Western and its publics? Read More
---
Course weds literature, marriage in global context
By Adela Talbot, Western News, March 7, 2013
Taiwo Osinubi is taking his students on an unconventional tour around the world, but no luggage is necessary – only books and the subject of marriage. Among the newest faculty addition to the Department of English and Writing Studies, Osinubi is teaching Global Literatures, a new course meant to cover topics formerly addressed in Postcolonial Literature classes. Read More
---
Gender class makes curriculum cut; work remains
By Adela Talbot, for Western News, March 7, 2013 
What started as a conversation in a Western residence eight years ago will be an elective course in high schools across the province come this fall. The Miss G Project for Equity in Education, a grassroots organization started by Western students in 2005, had, as its original mandate, the goal of bringing a Gender Studies course to the Ontario secondary school curriculum. With that newly designed course on the agenda this fall, the group's members are celebrating the victory, while noting there's work still to be done. Read More
---
Innovation is Human(ist)
By Douglas Keddy, Canada's London Guest Blogger, March 12, 2013 
We often think of innovation as being the domain of the widget, the whozit and the whatnot. Of robots, lasers and cures. (And, don't get me wrong: robots can be ridiculously cool.) Read More
---
Art project lets water discussion flow
By Paul Mayne, Western News, March 21, 2013 
If a picture paints a thousand words, Patrick Mahon hopes his ongoing project speaks volumes when it comes to the subject of water and its cultural and environmental importance. Canadians know water as a seemingly ubiquitous resource and an increasingly desirable international commodity. Mahon's project, Immersion Emergencies, uses the visual arts to offer opportunities for visual and socio-cultural engagement on the topic. Read More
---
New Minor in Medieval Studies
By Craig Glover, London Free Press, March 27, 2013 
The private collections room at Western's Weldon Library was abuzz Tuesday, and even the librarians were in on the noise. What was the fuss all about? An extensive 15th-century religious manuscript from the pre-French Revolution city of Lille that belonged to a man by the name of Canon Grandel, who very likely used the book for his private devotions, Western University music history professor Jim Grier said. Read More
---
New course expands Holocaust into literature
By Adela Talbot, Western News, April 4, 2013 
Teaching the Holocaust doesn't boil down to a history lecture alone. A literature class is a necessary supplement to the subject, according to Alain Goldschläger, director of the Holocaust Research Institute at Western. Read More
---
Alumnus brings a little 'humour' to the novel
By Adela Talbot, Western News, April 4, 2013
It's not your typical tale of time travel. Ill Humour, a recent novel by Western alumnus Philip Glennie, PhD'11, has what he calls an "eye-catching premise." And he's right. Read More
---
Allure of new class hopefully irresistible to some
By Adela Talbot, Western News, April 4, 2013 
Christine Roulston hopes teaching sex, seduction and romance – as manifested in French novels – will teach students a little more about French history and culture. It's an appealing avenue, she will admit, noting it was intentional to draw more students to the Department of French Studies where she will, come next Winter Term, teach a new half-course in English, Sex and Seduction in the French Novel. Read More
---
Strong women: a story of pantyhose and pinups
By Mila Petkovic, Metro London, May 2, 2013 
Going through her grandmother's scrapbook last year, Paddy Jane made an incredible discovery. Her grandmother, Paddy Browne, had not only been an actress, but also a radio host, pinup model and cabaret host. Read More
---
McDayter: MOOCing about with education
By Mark McDayter for Western News, May 9, 2013 
The MOOC – or, on the off chance you have been hiding in an attic for the last year or so, the 'massively open online course' – is, we have been reliably informed, capable of great feats of pedagogical prowess. It is a transformative application of technology to teaching, a tremendous boon for universities, and a godsend for our hard-pressed students. Read More
---
Student's internal illness inspired external beauty
By Paul Mayne, Western News, May 9, 2013 
Gina Duque gave the 'brush off' to a number of local artists at a recent London fundraiser. Oh, no, it's not what you think. The 23-year-old Bachelor of Fine Arts (BFA) student lacks the animosity and hostility to do so. Read More
---
Students connect through Potter clubs and classes
By Josh Dehaas, Maclean's On Campus Blog, May 13, 2013 
Two summers ago when Harry Potter and the Deathly Hallows – Part 2 arrived at the cinema in Ancaster, Ont., Stephanie Kesler took the day off work and lined up for 12 hours to make sure she got a good seat. Afterward, Kesler, now 23, says she felt "a little bit sad." Growing up she had eagerly anticipated each of J.K. Rowling's books and films. "That was my whole childhood." Read More
---
Apocalypse Wow: Course projects lesson of past onto bleak future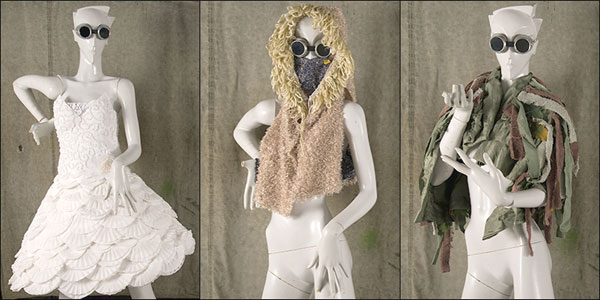 By Adela Talbot, Western News, May 23, 2013 
Bridget Elliott loves making history come alive for her students. But using the undead to accomplish this task is, admittedly, an unusual route to making the subject palpable. Read More
---
FIMS student wins top prize for Potter doc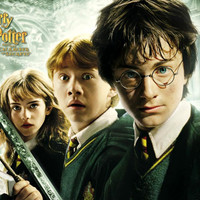 By Communications Staff, May 20, 2013 
Media Theory and Production student Jake Kislinsky won a Broadcast Educators Association of Canada award for his documentary, Western Charmed by English Prof, in the Best Audio Feature/Documentary category.. Read More
---
Italian is alive, well and growing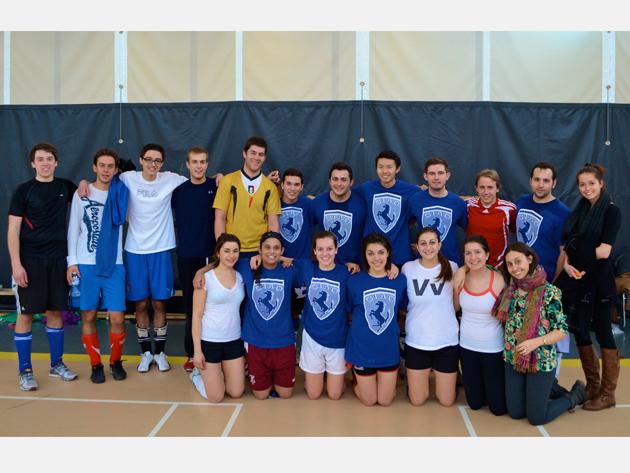 By Stephanie Grella Panoram Italia Magazine June 4, 2013 
Students can now feed their curiosity about anything Italian at Western University in London, Ont. In addition to having a thriving Italian student association, the school has recently expanded its Italian major program thanks to demand and growing enrollment. Read More
---
Western arts and humanities getting tech infusion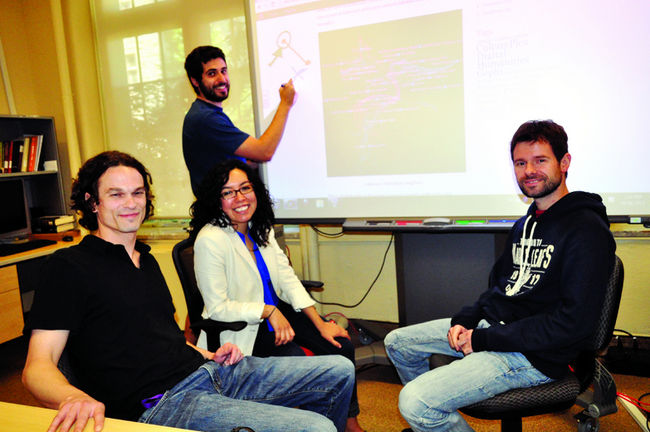 By Chris Montanini The Londoner, June 11, 2013 
Researchers at Western University are leading efforts to rejuvenate arts and humanities studies and they're reaching out to students in more technical disciplines for some help. Read More 
---
New documentary looks to collect games, memories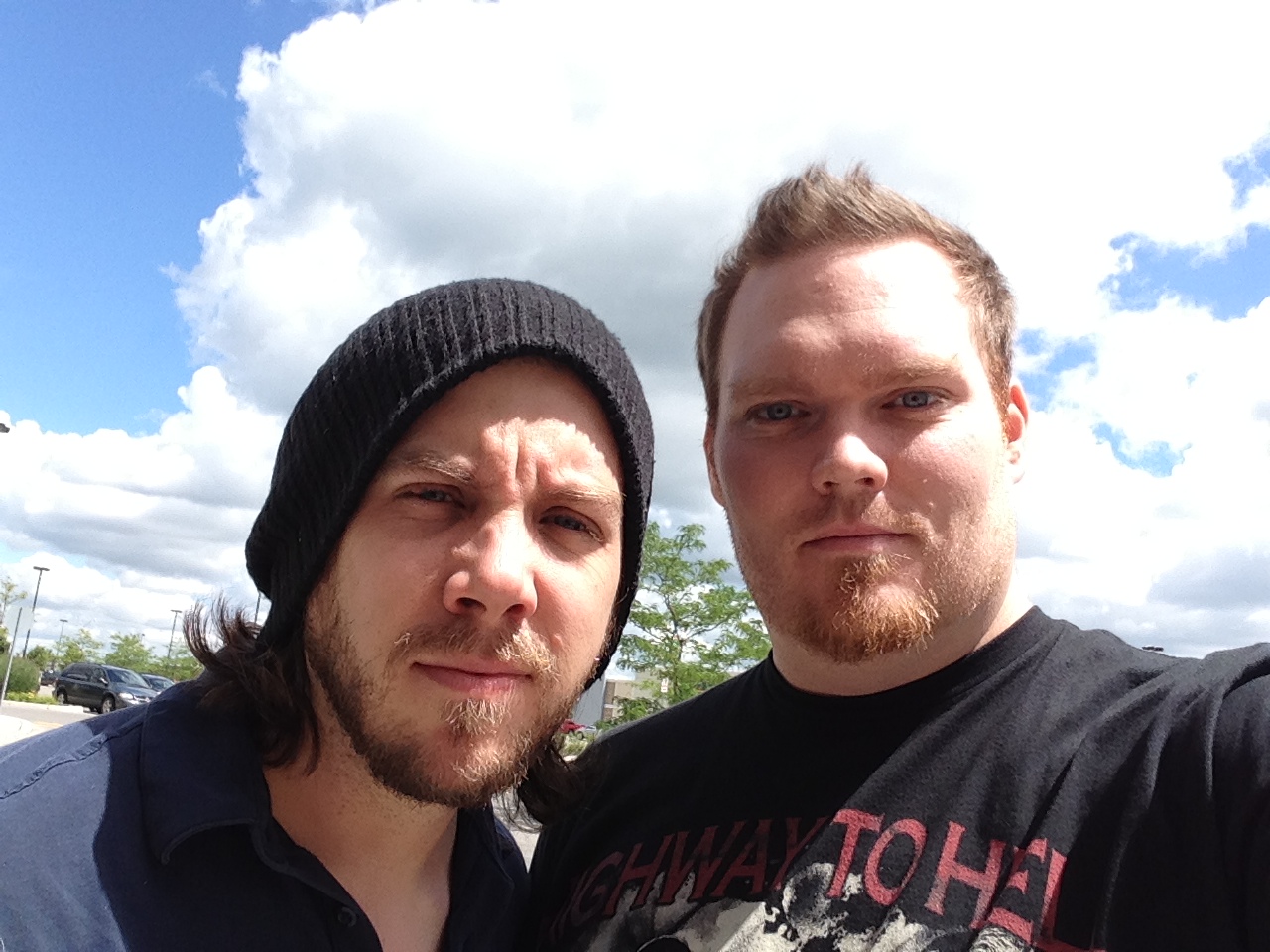 By Adela Talbot, Western News, August 7, 2013 
Video games have come a long way since Nintendo first dominated the market in the 1980s. Three decades later, Rob McCallum has plans to go a long way to document the Nintendo saga, all the while hunting for its classic games. Read More 
---
Field School glimpses into Roman Empire's past, students' futures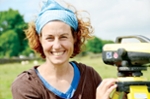 By Communications Staff, September 5, 2013
Western researchers Elizabeth Greene, above, and Alexander Meyer, along with nine Classical Studies students, journeyed 6,000 kilometres and nearly 2,000 years for the experience of a lifetime. For six weeks this summer, Greene and Meyer led students in an archaeological dig, below, at Western'sField School at Vindolanda. Read more
---
Goldschlager awarded Order of Academic Palms
By Communications Staff, September 13, 2013
French Studies professor Alain Goldschlager honoured for bringing francophone voice to the International Task Force on Holocaust Education, Remembrance and Research  Read more
---
Landmark study explores Hispanic Baroque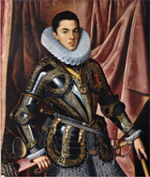 By Communications Staff, September 25, 2013
Inspiring everything from Las Vegas to Lady Gaga, Hispanic Baroque is every bit an influence on modern day trends as is hip-hop and hipsters. And yet, tracing the cultural complexity that Hispanic Baroque has spawned for centuries has proven an unenviable task. Until now. A landmark study by The Cultureplex Lab at Western has explored Hispanic Baroque like no previous research project of its kind. Read more
---
Leadership discussion shares Homecoming stage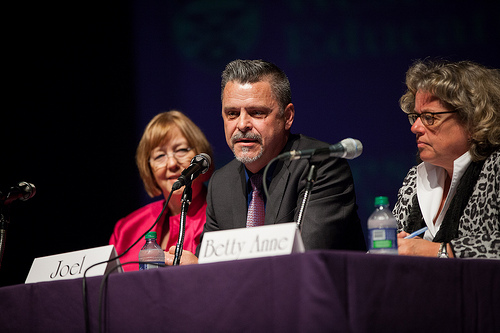 By Wayne Newton, Western News, October 2, 2013
Is there a quiet revolution in leadership? Maybe, according to professor Joel Faflak, director of Western's new School for Advanced Studies in the Arts & Humanities. Faflak was part of a six-person panel discussion on the Cultures of Leadership held Sunday morning in the Paul Davenport Theatre, as part of the university's Homecoming celebration. Read more
---
Milde: Debate not aided by sweeping, misdirected judgments
By Michael Milde October 10, 2013
Benjamin Tal and Emanuella Enenajar don't think students should study English, Psychology, Philosophy, History or any of the humanities. They argue these subjects are a bad investment: "And despite overwhelming evidence that one's field of study is the most important factor determining labour market outcomes, today's students have not gravitated to more financially advantageous fields in a way that reflects the changing reality of the labour market." Read more
---
In their own words: Students reflect on journey to Rwanda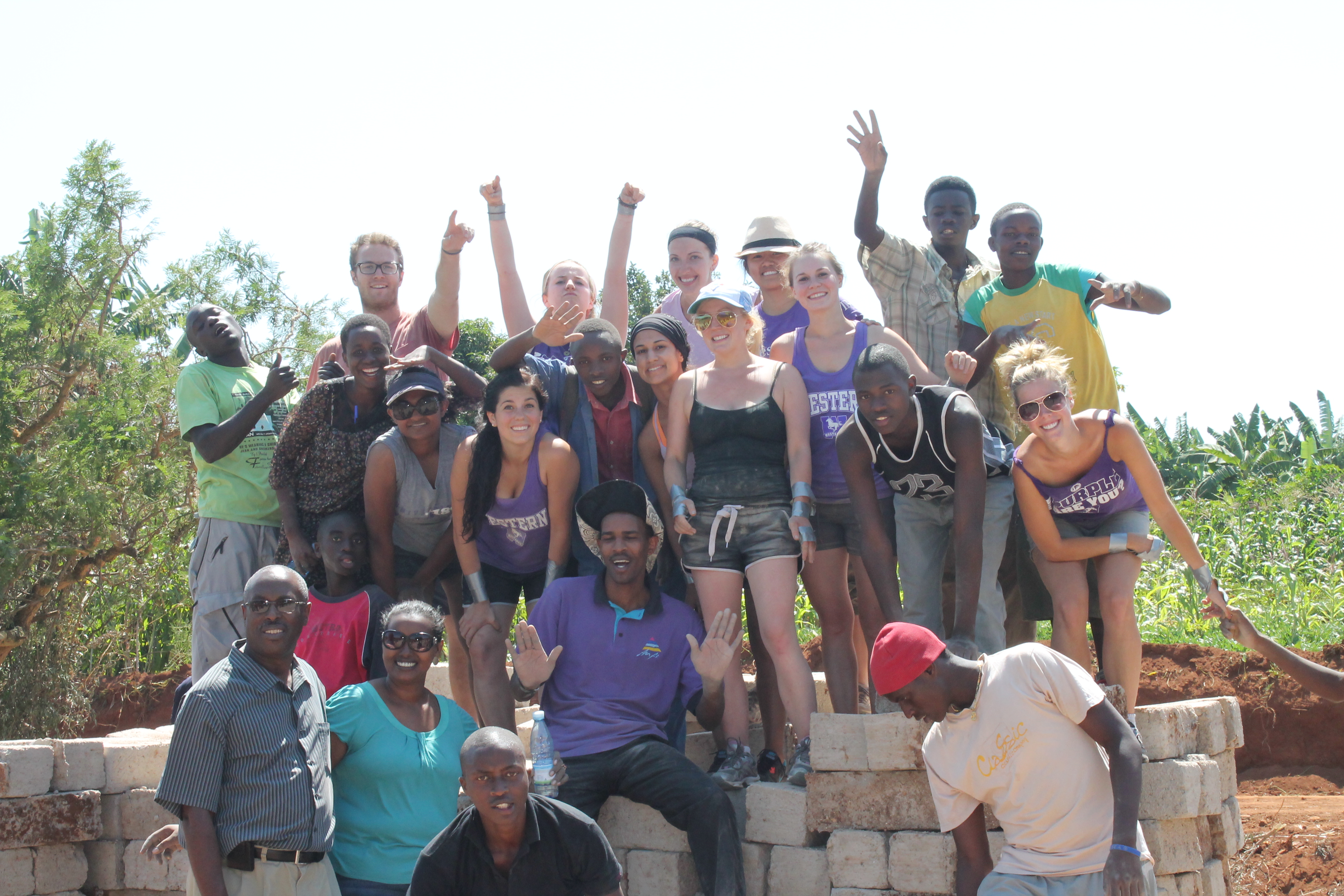 By Francine Navarro, Sarah Ellam and Kaitlin Rocha October 10, 2013
The Rwanda: Culture, Society and Reconstruction course in the Department of French Studies, taught by professor Henri Boyi, involves a five-week international service-learning experience in Rwanda. This course started five years ago. Western News asked three students from that class – Francine Navarro, Sarah Ellam and Kaitlin Rocha – to reflect on that trip. Here's what they had to say, in part: Read more
---
Visual Arts alumni and students featured in RACAR (Revue d'art canadienne/Canadian Art Revue)
Congratulations to PhD Candidate Erin McLeod, and alumni Leanne Carroll and Amy C. Wallace on their work currently featured in RACAR. Read more
---
Truth, fiction and the brain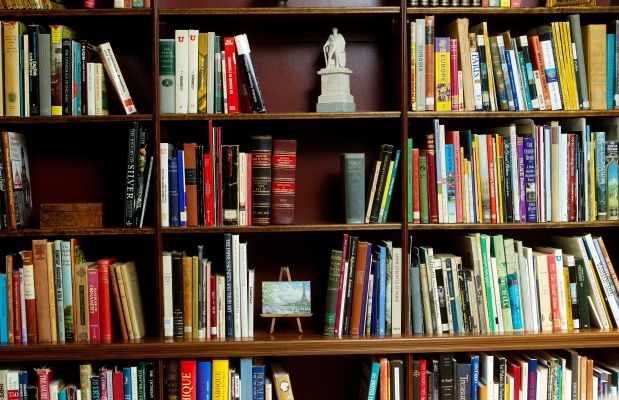 By Tom Spears, Ottawa Citizen
Joel Faflak, Director of the School for Advanced Studies in the Arts & Humanities, discusses the relationship between good literature and the brain. Read more
---
Winning a Nobel Prize for Alice Munro
Toronto Star, Friday, October 18, 2013
Dean Michael Milde is quoted in the Toronto Star about nominating Munro for the Nobel Prize in Literature. Read more
---
English & Writing Studies faculty reflect on Munro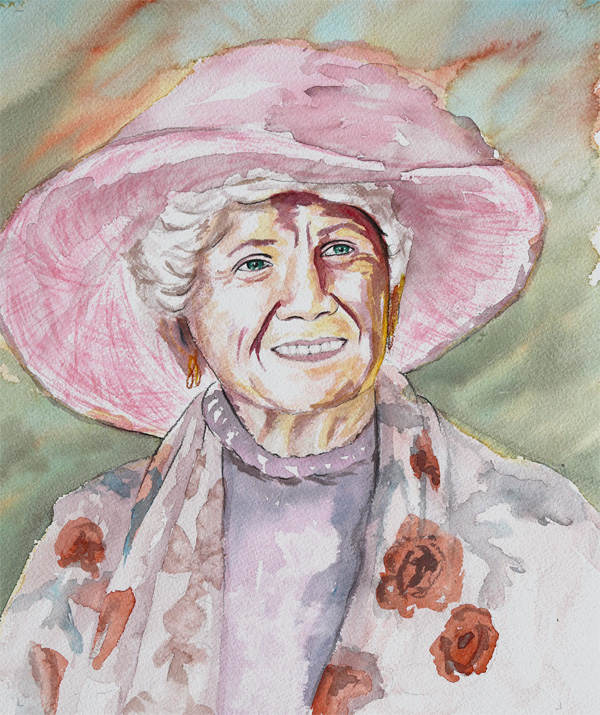 Profs. Bryce Traister, Jan Plug, and David Bentley from the Dept. of English and Writing Studies, share their thooughts on Alice Munro's Nobel Prize in this week's Western News. 
Traister: Celebrating the small, unimportant things that matter
Plug: Finding validation in the remarkable unremarked
Bentley: Probing deep caves paved with kitchen linoleum
---
Rotman Institute of Philosophy's Charles Weijer comments on Hassan Rasouli case
Charles Weijer, Canadian Research Chair in Bioethics and member of the Rotman Institute of Philosophy, was recently asked to comment on the Hassan Rasouli case on CTV News, Global News and Maclean's Magazine.
---
Halloween has grown into more than just a night of tricks and treats for children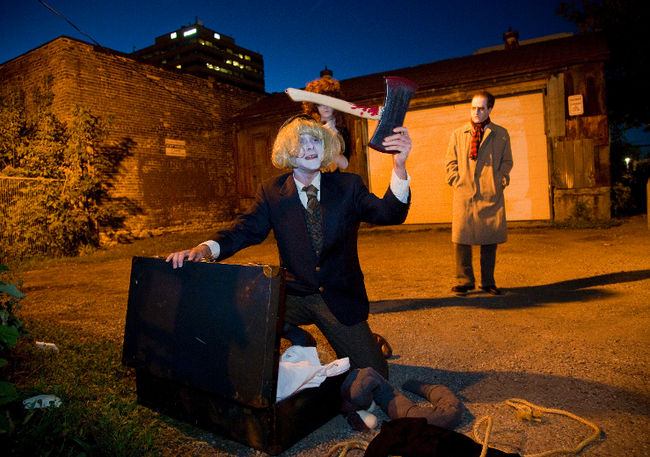 by Joe Belanger, London Free Press, October 24, 2013
Horror specialist Steven Bruhm, Dept. of English and Writing Studies, discusses why Halloween is becoming so popular for adults. Read more
---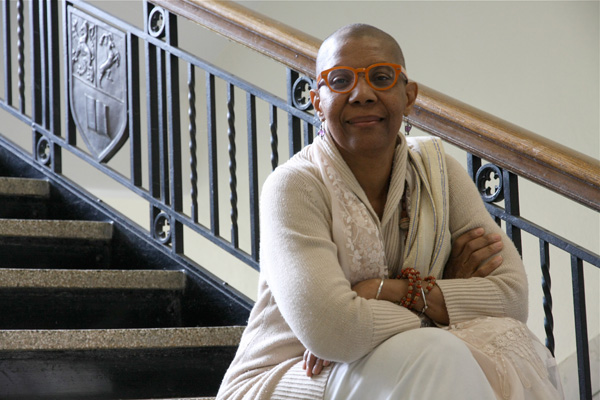 M. NourbeSe Philip never wanted to be a poet. She didn't really want to be a lawyer, either. She wanted to be a spy. Read more
---
Is Western engaged in the community? Does the university create positive social change? If so, how are these impacts measured and where is there room for improvement? Answers to these and other questions are expected to be addressed Thursday, Nov. 14, as Engage Western brings together campus representatives, community members and special guests to share perspectives and stories about the ways academic institutions partner with their communities to mobilize knowledge, create social change and acknowledge the role of the university in public life. 
---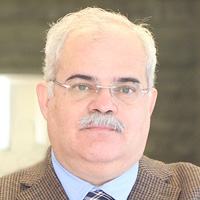 Western professor Stathis Psillos, recruited from the University of Athens, has been named the Rotman Canada Research Chair in Philosophy of Science. Part of the Rotman Institute of Philosophy, Psillos is a leading philosopher in examining aspects of scientific realism.
---
Adela Talbot, Western News, November 28, 2013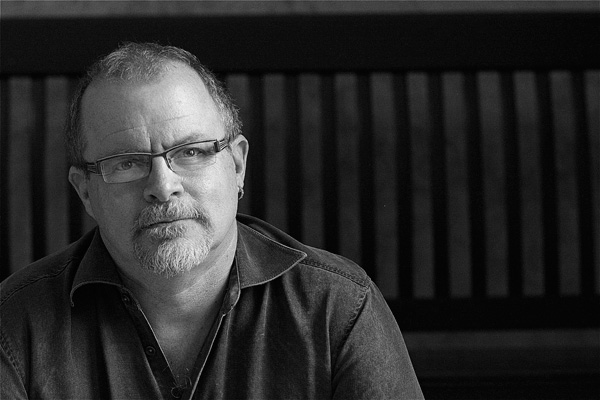 Kids aren't as innocent as they seem, says Steven Bruhm. Bruhm, a professor in the Department of English and Writing Studies, recently published The Counterfeit Child in a special issue of English Studies in Canada titled Childhood and Its Discontents, edited by Nat Hurley. Read more
---
Adela Talbot, Western News, November 28, 2013
John Leonard, a Western English professor and renowned John Milton scholar, recently published Faithful Labourers: A Reception History of 'Paradise Lost', a two-volume work dealing with centuries of Milton scholarship. It has been praised for its attention to detail and fair-mindedness, for its contributions to astronomical thought in Milton's time and has been called "one of the most sustainedly informative and carefully pondered single-authored academic books on Milton's Paradise Lost ever to have been published."Western News reporter Adela Talbot recently spoke to John Leonard about his most recent publication. Read more