MEET OUR PEOPLE
Samantha Brennan
Samantha Brennan, Professor, WSFR and Philosophy, has broad ranging research interests in contemporary normative ethics, feminist theory, applied ethics, sports ethics, political philosophy, children's rights and family justice, gender and sexuality, death, and fashion. Read more 

Jessica Polzer
Jessica Polzer is Associate Professor in WSFR and Health Science, and is the current Graduate Chair. Polzer's research focuses on the politics of women's health in the 21st century, with a specific focus on the intersection of discourses on gender, health risk, and biotechnology. Learn more. 

Mayme Lefurgey
Mayme Lefurgey, PhD candidate, was named among four Western PhD candidates to receive the Vanier Canada Graduate Scholarship. Read more
News
Congratulations to our grads who are covocating this June. We are so very proud of you! 
Congratulations to Prof Wendy G. Pearson for receiving the Edward G. Pleva Award for Teaching Excellence at convocation today. Watch the entire graduation ceremony by clicking the link below. 
http://communications.uwo.ca/comms/video_broadcast.html
---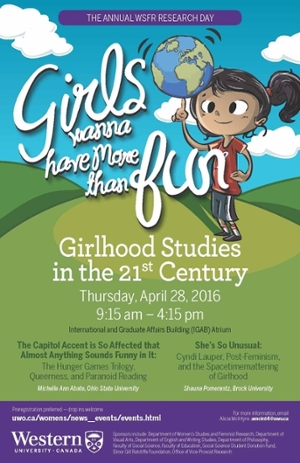 Join us for our WSFR Annual conference, held on April 28th, 2016. Read more
---

Congratulations to Professor Wendy Pearson for winning the Edward G. Pleva Award for Excellence in Teaching! Read more
---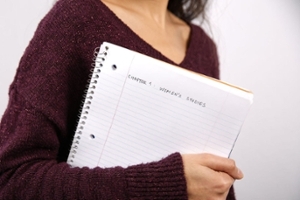 Throughout history, stigma towards women's studies has been slow to fade. In the past, many people were opposed to the idea of women's studies, seeing it as too radical, anti-intellectual or political. But today, Western is experiencing a boom in the enrolment of this traditionally polarizing department. Read more
---
 Currently in her last year of a Women's Studies and Feminist Research PhD at Western, Saska knew her future wasn't inside the Ivory Tower from the start. While she didn't know where she was heading at the time, she knew it was up to her to forge the path. Read more
What we offer
Graduate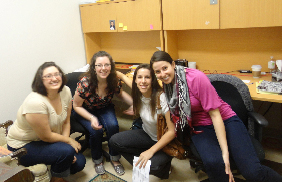 Program Highlights