Staff Spotlight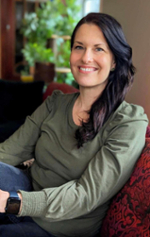 Carrie is an assistant to the counsellors, Ben and Amanda, and also assists the Associate Dean (Academic), Jan Plug. 
Interview with Carrie:
Tell us a bit about your education.
I completed a BFA at Concordia University, with a Major in Art History and a Minor in English Literature. Following that, I went to the Univeristy of Windsor for my BEd. I am currently doing an MA in Counselling Psychology.
 What are your interests?
I love to write - short stories, poems and children's stories, and have self published a few things for my kids. I love painting in acrylics and do resin art. I am an avid reader, but mostly focus on school related books at the moment! I am currently reading Gabor Mate's "The Myth of Normal", and believe everyone should read it! I love anything to do with travel, and am particularly obsessed with Ireland. 
 Best advice for students:
This time in your life is so memorable, and although it can be stressful, try to take the time to really enjoy your experience. Get to know your fellow students, take part in clubs and activities. It is really important for you to take good care of yourself, and ensure that you are meeting your needs, emotionally, physically and mentally. A great way to unwind and get grounded is to take a few minutes to explore some of the beautiful trails on campus. We also have so many resources on campus to support your holistic health. I am always open for a chat if you want to come and ask about what kinds of services and resources are available on campus, so pop by our office to say hi! I love seeing our students, and it really makes my day!
Favourite things?
My three beautiful kids, and my dog - they are everything. 
 Favourite quote?
"Life shrinks or expands in proportion to one's courage." Anaïs Nin - Be brave!