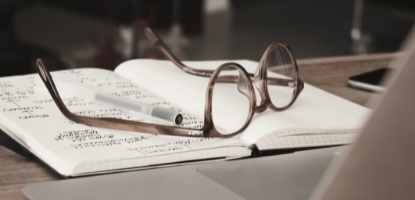 NEW COURSES offered for the 2023 - 2024 Academic year. Check them out here.
---
Join us April 21 for a professionalization seminar on Publications. Contact us for details.
---
2023 Interdisciplinary Speaker Series Dr. Rocío Zambrana, Department of Philosophy at the University of Puerto Rico, on "Metamorphosis of Value: Epistemic Protocols in the Long 17th Century" Monday, April 3, 2023.
---
Join us March 31st for a Theory Session  presentation on Traditional art, online: collection or documentation or communication? with Shelley Kopp and respondent Maxwell Hyett.
---
Maria Robaszkiewicz, Visiting Professor in the Theory Centre/Visiting Fellow at King's University College. Maria's current research interests focus on feminist philosophy and philosophy of migration, especially theorizing migration experience from the perspective of critical phenomenology.
---
Alumni Successes Jonathan Fardy (PhD 2014) granted tenure as Associate Professor of Art History at Idaho State University, and Natalie Treviño (PhD 2020) awarded a post-doctoral research associateship in Space and Planetary Ethics at the Open University in the UK.