Simon Bonner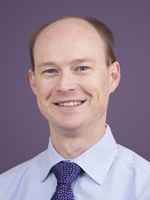 Assistant Professor
Joint with the Department of Biology
Office: WSC 276
Phone: 519-661-2111 x88205
Email: sbonner6@uwo.ca
Graduate Students Supervision
Marian Alexandru Draghici
Han Na Kim
Jiaqi Mu
Publications
Bonner, S., Harwood, J. D., Roualdes, E. A. and Whitney, T. D. (2016). Formal modelling of predator preferences using molecular gut-content analysis. Environmental and Ecological Statistics , 23 (2): 317-336.
Schofield, M. and Bonner, S. (2015). Connecting the latent multinomial. Biometrics, 71 (4): 1070-1080.
Bonner, S., Augustine, B. C. and Tredick, C. A. (2014). Accounting for behavioural response to capture when estimating population size from hair snare studies with missing data. Methods in Ecology and Evolution, 5 (11): 1154-1161.
Bonner, S. and Schofield, M. (2014). MC(MC)MC: Exploring Monte Carlo integration within MCMC for mark-recapture models with individual covariates. Methods in Ecology and Evolution, 5 (12): 1305-1315.
Bonner, S., Barton, C. D., Muncy, B. L. and Price, S. J. (2014). Mountaintop removal mining reduces stream salamander occupancy and richness in southeastern Kentucky (USA). Biological Conservation, 180: 115-121.
Bonner, S., Heckman, N. E. and Newlands, N. K. (2014). Modeling regional impacts of climate teleconnections using functional data analysis. Biometrics, 21 (1): 1-26.
Bonner, S. and Holmberg, J. (2013). Mark-Recapture with Multiple, Non-Invasive Marks. Methods in Ecology and Evolution, 69 (3): 766-775.
Bonner, S. (2013). Implementing the trinomial mark-recapture-recovery model in program mark. Biometrics, 4 (1): 95-98.
Chamberlain, J. L., Hiebert, E. B., Ness, G., Small, C. J. and Bonner, S. (2013). Modeling below-ground biomass to improve sustainable management of Actaea racemosa, a globally important medicinal forest product. Forest Ecology and Management , 293: 1-8.
Bonner, S. (2013). Response to: A new method for estimating animal abundance with two sources of data in capture-recapture studies . Methods in Ecology and Evolution, 4 (6): 585-588.
Schwarz, C. J. and Bonner, S. (2011). Smoothing Population Size Estimates for Time-Stratified Mark-Recapture Experiments Using Bayesian P-Splines. Biometrics, 67 (4): 1498-1507.
King, R., Morgan, B. J. T. and Bonner, S. (2010). Continuous Covariates in Mark-Recapture-Recovery Analysis: A Comparison of Methods . Biometrics, 66 (4): 1256-1265.
Calvert, A. M., Jonsen, I. D., Taylor, P. D., Walde, S. J. and Bonner, S. (2009). A hierarchical Bayesian approach to multi-state mark-recapture: Simulations and applications. Journal of Applied Ecology , 46 (3): 610-620.