Women in Space: Taking the Next Steps

The global space program is still in its infancy with a few moon landings under its belt, space stations built, communications satellites dispatched and space telescopes delivering extraordinary images of the carpet of stars and galaxies 'out there'. There is so much more to learn; what can the chemical makeup of a meteorite tell us about our own planetary evolution? Could an impact crater serve as a habitat for lifeforms? Do galaxies interact? What's the significance of a black hole at the centre of a galaxy? All of these questions and so many more are being addressed by the women in space research at Western University. Meet just a few of our researchers and alumni who continue to work in the field and a graduate student who is taking the lead on a planetary science project involving the moon!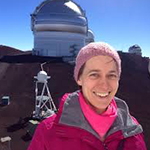 Pauline Barmby is an ASTROPHYSICIST. Early in her career, she contributed to the testing, calibration, and first discoveries with the IRAC Camera on the Spitzer Space Telescope. Today, Barmby's research uses telescopes across the globe and in space to observe nearby galaxies to determine how their stars, gas, dust, and black holes affect each other.
Listen to her podcast on Western Science Speaks where she talks about Exploring galaxies with giant telescopes.
---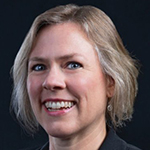 Sarah Gallagher is an ASTROPHYSICIST whose research focuses on better understanding black holes; their growth at the centres of distant galaxies and the interactions between galaxies in crowded environments. She is also the Science Advisor to the President of the Canadian Space Agency, the government body that represents Canada in the global space program.
Listen to her podcast on Western Science Speaks where she talks about Black Holes.
---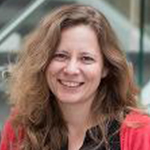 Els Peeters is an ASTROPHYSICIST whose research focuses on the physics and chemistry of interstellar molecules called polycyclic aromatic hydrocarbons (PAHs) and dust. PAHs are the largest and most abundant organic molecules in space and they play a critical role in the prebiotic evolution of life.
"Studying PAHs is of tremendous importance for our understanding of the evolution of our galaxy, universe, and even our cosmic roots!"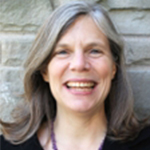 Roberta Flemming is a PLANETARY MINERALOGIST who studies the chemical composition of Earth minerals and the ways in which they react to high temperature and pressure to shed light on the chemistry and mineral behaviour of the Moon, Mars, and meteorites.
---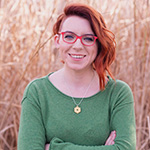 Tanya Harrison (PhD, 2016) is a PLANETARY SCIENTIST whose research has focused on Martian geomorphology (how Martian landscapes have changed over millennia) and terrestrial analogues (places on earth that resemble Mars). She was on the Science Team for the Mars Opportunity Rover Mission and is now an account manager for federal and civilian science programs at Planet Inc. in the United States.
---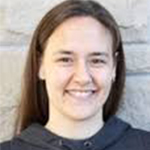 Cassandra Marion, a Doctoral Candidate in 
PLANETARY SCIENCE
, focuses her PhD research on impact-generated hydrothermal mineralization (hot water found underground) in meteorite impact craters in the Canadian Arctic. She is also the lead scientist on the CanMoon Project.
---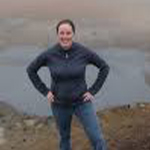 Catherine Neish is a PLANETARY SCIENTIST who uses orbital radar observations to study the geology of planetary surfaces, in particular, processes related to impact cratering. Radar represents the best way to observe the surface of planets with large opaque atmospheres, such as Venus and Saturn's moon, Titan, and reveals features not easily seen with optical data (like an eye) alone.
"I'm really interested in what Titan looks like/ I'm guessing it's just this weirdly wonderful world that looks like Earth - a strange, frozen, sedimentary place - but with all the wrong ingredients." 
Listen to her podcast on Western Science Speaks where she talks about Titan and the future of Earth.
---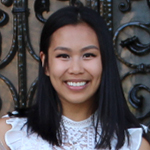 Chimira Andres is a PLANETARY SCIENTIST whose MSc research focuses on the movement of ice in glacial and periglacial (permafrost) environments in the Canadian High Arctic and how it is shaping the landscape over time. She uses these cold environments on Earth as a basis of comparison (planetary analogues) to cold environments on Mars. Studying glacial and periglacial landscapes are of huge importance not only for Arctic climate change and planetary science but it can also be used as a tool for understanding permafrost hazards and freshwater resources for communities in High Arctic regions!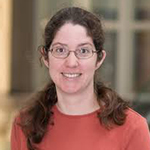 Margaret Campbell-Brown is a PHYSICIST and a Distinguished University Professor who models the paths of meteors once they enter Earth's atmosphere. She is also a member of the world-renown Meteor Physics Group at Western responsible for the characterization and analysis of the 10,000 tonne Chelyabinsk fireball that exploded over Russia with twenty-times the force of one of the nuclear bombs used in World War Two.
"Comets, asteroids, and meteors hold clues about how our solar system formed, so each time I'm involved in meteor modelling and analysis, I have the awesome opportunity to contribute to our understanding of how Earth came to be and perhaps even why it is able to support different forms of life."
---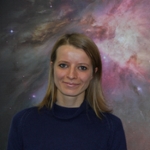 Francesca Vidotto is a THEORETICAL PHYSICISTwho works in quantum gravity, the theory that describes the quantum properties of space and time. Her research encompasses the most extreme and exotic phenomena in space, such as the beginning of our universe and the late evolution of black holes.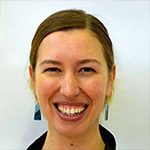 Melissa Battler is a GEOLOGIST and the Chief Science Officer at Mission Control Inc. where she guides technology development and conducts mission operations research. She has led human and robotic mission simulations with a variety of space agencies and academic institutions in Moon and Mars analogue environments across the globe.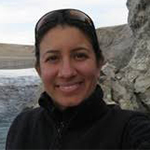 Alexandra Pontefract is a GEOMICROBIOLOGIST who conducts research at MIT in the establishment of habitats as a result of impact bombardment of planets, deep subsurface life, and life-detection techniques and instrumentation.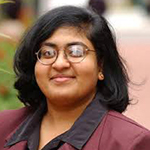 Jayshri Sabarinathan is an ELECTRICAL ENGINEER whose research is focused on the development of optical sensors and images that can be integrated into drones, nano-satellites, or rovers.
"I enjoy building instruments that are very small and can be customized to capture different types of spectral data from the surrounding environment for space- and earth-based applications."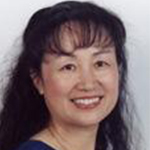 Jinfei Wang is a GEOGRAPHER and Professor who developed data processing and analysis algorithms for space-based technology so that the resulting information can be used in agricultural, urban, and wetland environments. She has also characterized impact craters on the Moon and Mars and recently collaborated with an astrophysicist on mapping galaxies using images from the Hubble Space Telescope.
---
Chunchua Liao (PhD Geography, 2018) is a GEOGRAPHER who developed expertise in space-based crop monitoring and yield estimation during her studies.
Boyu Feng (PhD Geography, 2018) is a GEOGRAPHER and now a Post-Doctoral Fellow at the Canada Centre for Remote Sensing, a division of Natural Resources Canada.
Are you the next woman in space?
Tell us how you dream of contributing to the space program by sending a note, short video and/or picture and caption to: science@uwo.ca. Add Women in Space - The Next Generation to the subject line. If we like your submission we may feature it on our website www.uwo.ca/sci or on Twitter @westernuScience.