Partnership with University of Bath to spark collaborations around health and wellbeing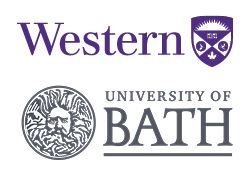 Western's Faculty of Health Sciences and the Faculty of Humanities and Social Sciences at the University of Bath (UK) have signed a memorandum of understanding (MOU) that will lead to health-focused collaborations between the two institutions. The agreement includes Western's School of Health Studies and Bath's Department for Health and the Centre for Analysis of Social Policy.
These collaborations will focus on ways in which the pandemic has highlighted profound weaknesses in health care and healthcare management across the world while issues of capacity, sustainability, and equity have become more prevalent than ever before. Health care professionals have had to manage complex, rapidly evolving and potentially devastating threats and challenges to health care provision, while sustaining business as usual functionality. COVID-19 has also highlighted the necessity for countries to work together to find solutions to these problems.
The first joint event – Health Equity Issues: Soundbites from across the world – will be hosted by Bath's Centre for the Analysis of Social Policy (CASP), the Middle East and North Africa Social Policy Network (MENASP Network) and Western's School of Health Studies. Academics from around the globe will speak for three minutes each about the major health equity issues affecting their respective countries. The event will finish by suggesting common research topics for the future. This event will take place on February 1, 2022 at 9 a.m. ET.
What they are saying about the partnership?
"I am delighted with this new MoU between our respective Faculties and Schools. It marks a first step in trying to share knowledge about health and wellbeing through both research and teaching. By leveraging our assets working together and learning from each other, Western and Bath professors, researchers and students will equip health care providers and professionals with the skills they need in such challenging times."
Rachel Forrester-Jones
Director, School of Health Studies, Western University
---
"We are very excited to be starting off a new relationship with Western University, which we hope will lead to an increasing series of student and staff exchanges to exchange ideas and provide a more international perspective in research and teaching related to health, including health and social care, health promotion and prevention and sport & exercise science. Our aspiration is for this partnership to enhance our ability to tackle some of the key global health challenges of our time. We are kick-starting the process with student exchanges, for students to receive shared supervision from both institutions at both the undergraduate and postgraduate level, before hosting some virtual seminars to introduce researchers to one another ahead of establishing some in-person research visits later on. We hope the relationship will spread across departments in both institutions, and lead to some fruitful cultural exchanges to enhance both our teaching and research."
Fiona Gillison
Head of the Department for Health, University of Bath
---
About the University of Bath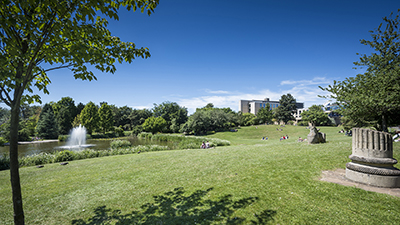 The University of Bath is one of the UK's leading universities both in terms of research and our reputation for excellence in teaching, learning and graduate prospects. The University is rated Gold in the Teaching Excellence Framework (TEF), the Government's assessment of teaching quality in universities, meaning its teaching is of the highest quality in the UK.
In the Research Excellence Framework (REF) 2014 research assessment 87 per cent of our research was defined as 'world-leading' or 'internationally excellent'. From developing fuel efficient cars of the future, to identifying infectious diseases more quickly, or working to improve the lives of female farmers in West Africa, research from Bath is making a difference around the world. Find out more: http://www.bath.ac.uk/topics/research/
Well established as a nurturing environment for enterprising minds, Bath is ranked highly in all national league tables. We are ranked 8th in the UK by The Guardian University Guide 2022, and 9th in The Times & Sunday Times Good University Guide 2022 and 10th in the Complete University Guide 2022. Our sports offering was rated as being in the world's top 10 in the QS World University Rankings by Subject in 2021.