Four Western profs honoured by Canadian Physiotherapy Association

In celebration of the Canadian Physiotherapy Association's 100th anniversary, more than one hundred individuals who have had a significant and meaningful impact on the physiotherapy profession were recognized with Centenary Medals of Distinction, including 15 recipients with ties to Western's School of Physical Therapy.
The Medals of Distinction recognize and celebrate physiotherapy professionals and the unique contributions the recipients have made on their peers, patients and the profession.
Four of the recipients hold active appointments in Western's School of Physical Therapy and are recognized as innovative leaders in their fields who are pushing the boundaries of research and knowledge dissemination. They are Joy MacDermid, Dave Walton, Jackie Sadi and Jayne Garland.
Joy MacDermid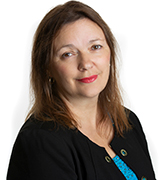 A prolific researcher, Distinguished University Professor Joy MacDermid is a Canada Research Chair in Musculoskeletal Health Outcomes and Knowledge Translation. Her research develops new approaches to orthopedic surgery and musculoskeletal rehabilitation that integrate both technological advances and patient-centred factors. In 2019, she was recognized with a fellowship in the Royal Society of Canada.
Dave Walton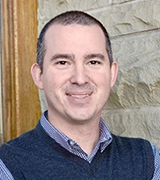 Associate Professor Dave Walton was named a Faculty Scholar at Western in 2017 and recently spearheaded the launch of an innovative Interprofessional Pain Management master's degree program. Leading the Pain and Quality of Life Integrative Research Lab, his work focuses the measurement and mechanisms that influence how people experience pain and getting that knowledge into the hands of clinicians.
Jackie Sadi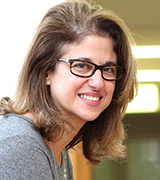 An award-winning teacher and clinician, Lecturer Jackie Sadi received the 2017 Canadian Physiotherapy Orthopedic Division "Golden Hands" Award and the 2014 Marilyn Robinson Award for Teaching Excellence at Western. As field leader for the Comprehensive Musculoskeletal Physiotherapy master's degree program, she has advanced the profession through helping countless physiotherapists across Canada enhance their skills and knowledge.
Jayne Garland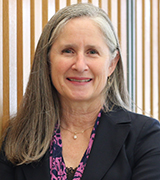 An accomplished research and respected academic leader, Jayne Garland, Dean of Western's Faculty of Health Sciences, is recognized internationally for her innovative techniques and advances in the motor control of force production, particularly under conditions of muscle fatigue, and for applying her work in motor control to several clinical populations, including breast cancer, stroke, chronic obstructive pulmonary disease and end-stage renal disease. In 2019, she was named a fellow of the Canadian Academic of Health Sciences.
Other recipients of the Medals of Distinction with ties to Western's School of Physical Therapy include:
Sally Morgan (retired; co-founder and Director of Western's Bachelor of Physical Therapy program)
Bert Chesworth (retired; former Director of Western's School of Physical Therapy)
Bev Padfield (retired; instructor in former Bachelor of Physical Therapy program, founder of Western's master's degree program in Comprehensive Musculoskeletal Physiotherapy)
Jackie Scheifler Taylor (adjunct lecturer; Interim President and CEO, London Health Sciences Centre)
Helen Johnson (alumni)
Jim Millard (alumni)
Denise Taylor (alumni)
Euson Yeung (alumni)
Oren Cheifetz (alumni)
Darryl Yardley (alumni)
Allison Gaudet (alumni)