Miranda Green-Barteet

Miranda Green-Barteet and the art of resistance
Researching current YA fiction shows students how to critique popular culture 
By Nicole Laidler
Miranda Green-Barteet's research dives into young adult literature like The Hunger Games series to understand what these works say about what it means to be a girl in this decade. "The way that we portray women and girls in literature matters," she said. "Young adult literature is complex and rich, and we can learn so much from it." 
Green-Barteet received her MA from the University of Connecticut in 2000 and earned her PhD from Texas A&M University in 2009. She came to Western University in 2012 where she is an associate professor, department of English and writing studies, cross-appointed in gender, sexuality, and women's studies.  
Her primary research areas are 19th-century American literature written by women and contemporary young adult fiction, including best-selling dystopian novels like The Hunger Games and Love in the Time of Global Warming.   
"All of my work is interested in resistance," said Green-Barteet.  
As the co-editor of works such as Female Rebellion in Young Adult Dystopian Fiction; Reconsidering Laura Ingalls Wilder: Little House and Beyond as well as Race in Young Adult Speculative Fiction, she is particularly interested in the construction of girl and womanhood, and how girl characters challenge gender norms on the road to self-discovery.  
Most recently, Green-Barteet was invited to submit an essay for a collection on young adult science fiction from Cambridge University Press. "I'm looking at the ways in which literature for girls historically teaches them how to behave in a certain way," she said. "I am arguing that the genre of science fiction allows girl characters, and therefore girl readers, to explore what it means to be a non-normative girl."  
Green-Barteet's research interests are reflected in the classroom. She currently teaches Introduction to Girlhood Studies, a creative writing course called Creating Youth, and From Ballads to Bullets, which explores American literature and the civil rights movement.  
And while some may dismiss the academic study of popular culture, Green-Barteet notes that popular fiction provides young readers with content relevant to their lives. "In some ways, it's more important for us to be able to be critical of pop culture than Shakespeare," she said. 
Whether they take a course in popular fiction or gender studies, Green-Barteet said that the arts and humanities teach students valuable life skills. "They learn how to be critical readers, how to analyze media, and how to write," she said. "They are going to be confronted with many different perspectives and they are going to learn how to have a conversation. They will begin to understand what their place is amongst those different perspectives. Those are skills that they can use to succeed throughout their lives."  
Related stories in this series
The meaning of joy in two different worlds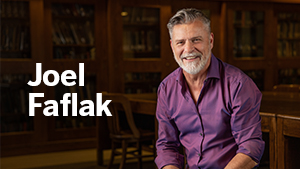 Looking at Black women's past, present to teach students critical thought