Innovation in Motion
Health Sciences/Biomedical Engineering Collaborative Research Day
Join us as we explore research from the Faculty of Health Sciences and School of Biomedical Engineering and discover the needs, opportunities and innovations in mobility research from the lab to the end user.
Fees: FHS/BME Research Day is FREE. Limited spaces are available. Please register (see below) by May 20, 2019.
Food: A catered lunch and snacks are provided. Reception to follow.
Event Details
When:
Monday, June 3, 2019
8:30 am to 4:30 pm
Check-in begins at 8:30 am
Reception to follow

Where:
Brescia University College
1285 Western Road - London, Ontario
What:
Keynote addresses, research presentations, community panel discussion, networking
The deadline to register is May 20, 2019.
8:30 a.m. – Registration/Check-in Opens
9:00 a.m. – Welcome and Keynote Introduction
9:15 a.m. – Keynote Address #1 and Q&A


Joy MacDermid, School of Physical Therapy

9:55 a.m. – Panel Discussion #1
11:10 a.m. – Graduate Student Three-Minute Research Presentations
Noon – Lunch and Networking

1:30 p.m. – Panel Discussion #2
2:30 p.m. - Graduate Student Three-Minute Research Presentations
3:45 p.m. - Keynote Address #2 and Q&A

Emily Lalone, Mechanical and Materials Engineering

4:20 p.m. - Closing Remarks
4:30 p.m. - Reception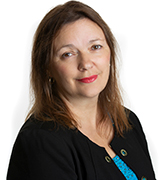 Joy MacDermid, PhD
James Roth Research Chair in Musculoskeletal Health
School of Physical Therapy
Faculty of Health Sciences, Western University
In addition to holding the Roth Research Chair, Joy MacDermid is also a CIHR Chair in Gender, Work and Health - Muscle and Tone. Her research examines the development and evaluation of outcomes for pain and disability in addition to upper extremity orthopedic surgery and rehabilitation.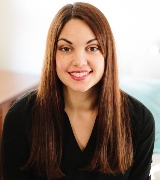 Emily Lalone, PhD
Assistant Professor
Department of Mechanical and Materials Engineering
Faculty of Engineering, Western University
Emily Lalone co-directs the Musculoskeletal Biomechanics Laboratory at Western University. Her research interests are both interdisciplinary and translational and involve using research from Biomedical and Mechanical Engineering, Medical Imaging, Orthopedic Surgery and Rehabilitation.
Graduate students and postdoctoral scholars from the Faculty of Health Sciences and the School of Biomedical Engineering will deliver short presentations introducing their research and showcasing how the discoveries being made in their areas are changing the world around us. A complete listing of presenters will be made available closer to the event.
Panel discussion topics and panel members will be provided as they become available.
Free parking will be available in the main parking lot off of Brescia Drive. See parking map for more details. 
For more information about this event, contact:
Nicole Chabot
Research Coordinator, Faculty of Health Sciences
nchabot@uwo.ca
519-661-2111 ext. 84736
Tara MacCrone
Research Officer, Faculty of Engineering
tara.maccrone@uwo.ca
519-661-2111 x84469