Victoria Smye recognized by RNAO with Leadership Award in Nursing Education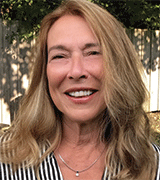 The Registered Nurses' Association of Ontario (RNAO) Recognition Awards are presented annually to recognize individuals and groups that make significant contributions to RNAO's mandate of speaking out for nursing and speaking out for health.
The Leadership Award in Nursing Education (Academic) is awarded to the RN or NP who practises excellence as a nursing educator in a college or university setting.
The 2022 winner, Victoria Smye is an associate professor and the director of the Arthur Labatt Family School of Nursing at Western. Her research is focused on addressing health inequity with particular relevance to policy and practice in the areas of mental health, Indigenous health, and gender-based violence.
Read more from the RNAO