J.B. Orange, PhD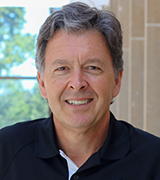 Professor
Room 2513, Elborn College
519 661-2111 x88921
jborange@uwo.ca
Education
Postdoc (McMaster)
PhD (SUNY Buffalo)
MHSc (Toronto)
BSc (Queen's)
Academic Appointments
Supervising Graduate Students
Research Interests
Adult neurogenic language
Cognitive communication disorders including dementia, aphasia, right hemisphere brain damage and tramautic brain injury
Additional Information
Young, J. A., Lind, C., & Orange, J.B. (in press) A qualitative systematic review of experiences of persons with dementia regarding transition to long-term care. Dementia: The International Journal of Social Research and Practice.
Wong, B.M., Cheng, R.W., Mandelcorn, E.D., Margolin, E., El-Defrawy, S. Yan, P., Santiago, A.T., Leontieva., E., Lou, W., ONDRI Investigators, Hatch., W., & Hudson, C. (in press). Validation of optical coherence tomography retinal segmentation in neurodegenerative disease. Translational Vision Science and Technology
Roberts, A., Savundranayagam, M., & Orange, J.B. (2017). Non-Alzheimer dementia. In L. Cummings (Ed). Research in clinical pragmatics, Perspectives in Pragmatics, Philosophy & Psychology 11 (pp. 347-377). doi 10.1007/978-3-319-47489-2_14. NY: Springer Publishing.
Savundranayagam, M. & Orange, J.B. (2014). Matched and mismatched appraisals of the effectiveness of communication strategies by family caregivers. International Journal of Language and Communication Disorders, 49(1), 49-59.
Young, J.A., Lind, C., Orange, J.B., & Savundranayagam, M.Y. (2019). Expanding current understandings of epistemic injustice and dementia: Learning from stigma theory. J. Aging Studies, 48, 76-84.
Sibalija, J., Savundranayagam, M.Y., Orange, J.B., & Kloseck, M. (2018). Social support, social participation, & depression among caregivers and non-caregivers in Canada: A population health perspective. Aging & Mental Health. https://doi.org/10.1080/13607863.2018.1544223 
Guitar N.A., Connelly D.M., Nagamatsu L.S., Orange J.B., Muir-Hunter S.W. (2018). The effects of physical exercise on executive function in community dwelling older adults living with Alzheimer's-type dementia: A systematic review. Ageing Research Reviews, 47, 159-167. https://doi.org/10.1016/j.arr.2018.07.009
Guthrie, D. M., Davidson, J. G., Williams, N., Campos, J., Hunter, K., Mick, P., ... & Wittich, W. (2018). Combined impairments in vision, hearing and cognition are associated with greater levels of functional and communication difficulties than cognitive impairment alone: Analysis of interRAI data for home care and long-term care recipients in Ontario. PloS one, 13(2), e0192971.
Roberts, A., Nguyen, P., Orange, J.B., Jog, M., Nisbet., K., & McRae, K (2017). Differential impairments of upper and lower limb movements influence action verb processing in Parkinson disease, Cortex, 97, 49-59. https://doi.org/10.1016/j.cortex.2017.09.022 [15%] [Impact factor=4.907]
Acquired language and cognitive-communication disorders in adults and older adults
Clinical applications in acquired language disorders
Faculty of Health Sciences – Recognition of Achievement in Teaching – 2015, 2018
Faculty of Health Sciences – Recognition of Excellence in Teaching – 2014
Distinguished Service Award – Faculty of Medicine, Graduate Department of Speech-Language Pathology, University of Toronto – 2018