Prudence Allen, PhD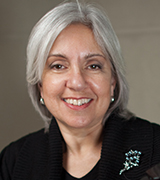 Associate Professor
Room 2262D, EC
519 661-2111 x88944
pallen@uwo.ca
Google Scholar
Education
PhD (Wisconsin - Madison)
MSc (SUNY Buffalo)
Graduate Program Supervision
Research In Profile
Coming soon.
Articles in Peer-Reviewed Journals
Butler B, Purcell D & Allen P. (2011). Contralateral inhibition of distortion product otoacoustic emissions in children with auditory processing disorders. International Journal of Audiology, 50(8), 530-539. DOI:10.3109/14992027.2011.582167.


Visit Google Scholar for a comprehensive list of publications.
Visit Scholarship@Western for a list of completed student theses and dissertations in the repository.
Please contact professor Prudence Allen directly at pallen@uwo.ca for information.
Additional Information