Videos
CCAA Shop & Certification/Renewal Payments

The CCAA is currently accepting credit card (Visa or MasterCard) payments over the phone. We apologize for the inconvenience. Please email us or call 519.661.2111 ext. 87220 for assistance placing a shop order or processing renewal payments. We apologize for the inconvenience.
Exercise videos can be used educate and inspire future exercise leaders and older adults who are just beginning to exercise.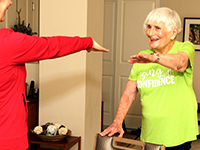 Home Support Exercise Program
Nearly 90 percent of older adults want to remain in their homes as they age. Incorporating 10 simple, progressive exercises into a regular activity routine can support and prolong independence for frail, community-dwelling older adults.
$29.99
---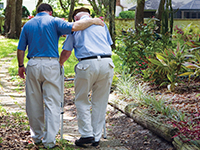 Restorative Care Education Training
Improving functional mobility and physical functioning, and providing strategies to encourage older adults to engage more fully in self-care, are important restorative care tools.
$29.99
---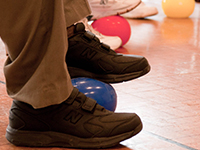 Tiered Exercise Program
Very frail, sedentary older adults who have lost significant physical capacity can improve their functional mobility, and experience the accompanying physical and mental health benefits, by engaging in a simple progressive exercise program.
$29.99