Products
System Maintenance Alert!!

Our payment system is currently undergoing maintenance. We apologize for the inconvenience. Please email us or call 519.661.2111 ext. 87220 for assistance placing a shop order or processing certification or course registration payments. The CCAA is currently accepting credit card (Visa or MasterCard) payment over the phone.
We apologize for the inconvenience.
Program enhancers are a safe way to make exercise sessions more fun and effective for exercisers of all ages.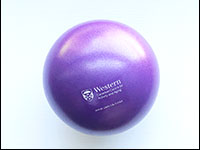 Small exercise balls
Features: Purple, CCAA-branded, latex-free, PVC inflatable small ball. Shipped deflated.
Sizing: 15-21 cm (6-8 in) inflated
$6.50 + applicable tax
---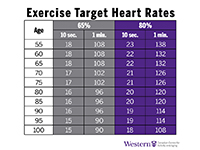 Exercise Target Heart Rate Poster
Features: CCAA-branded, easy to read, printed on endura®, durable, premium latex-saturated media. Ideal for home or commercial use.
Sizing: 68.5 x 58.25 cm (27 x32 in)
$35.99 + applicable tax
---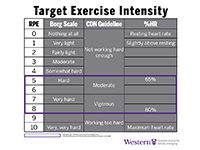 Target Exercise Intensity Poster
Features: CCAA-branded, easy to read, printed on endura®, durable, premium latex-saturated media. Ideal for home or commercial use.
Sizing: 68.5 x 58.25 cm (27 x32 in)
$35.99 + applicable tax