Western Mourns Passing of Professor Emeritus Stan Dragland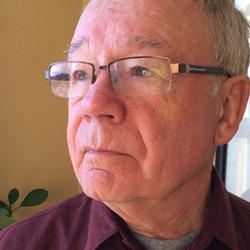 We are all deeply saddened to learn of the death of Professor Emeritus Stan Dragland, who taught for 29 years in the Department of English at Western. An icon in Canadian Literature, Professor Dragland was long admired as a dedicated educator, a literary critic, editor, poet, novelist, and community-builder. 
Professor Dragland was a founder in 1975 of Brick Books, one of the most influential poetry presses in Canada, and before that was an editor of the magazines Applegarth's Folly and Brick: a journal of reviews, all emanating from and cultivating the rich, lively literary culture of Southwestern Ontario. He is known for his influential and continuing work as a poetry editor, having worked with such writers as Michael Ondaatje, P.K. Page, Christopher Dewdney, and Margaret Avison – as well as supporting and encouraging many aspiring student and avocational writers. Since his retirement in 1999 and move away from London, ON to St. John's, NL Stan has been an active and influential supporter of and participant in the rich literary and cultural life of Newfoundland. 
As a scholar, Professor Dragland produced one of the most influential studies in Canadian literature, Floating Voice: Duncan Campbell Scott and the Literature of Treaty 9. His work is formative to Canadian literary studies. As a writer, Stan Dragland's poetry and prose fiction range widely in their form, content, and tone, often grounded by places important to him, across Canada.  
On December 30th, 2021, Stan Dragland was named as a Member of the Order of Canada, "for his contributions to Canadian literature as a writer, publisher and editor, and for his distinguished career as an English professor." 
As tributes continue to pour in, it is Professor Dragland's kindness and generosity that is continually remembered.  He was an inspiring colleague, teacher, mentor, and proponent of local cultural roots and creative networks par excellence. We will miss him. 
With thanks to Dr. Manina Jones, Chair, Department of English.