Department of Women's Studies Celebrates 10th Anniversary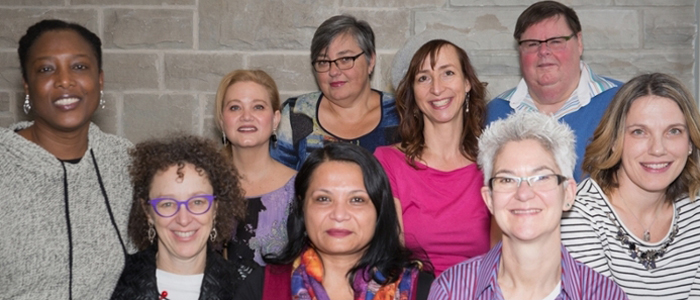 Thirty years ago, Women's Studies was just an idea at Western. Now, it's one of the most dynamic and successful programs in the university. The department's current success couldn't come at a more needed time.
Right now, 16% of first-year students at Western take one or more of our five first-year courses. That's 895 students who are engaging with complex and challenging debates that push their assumptions and invite them to assess their own biases. This student engagement is not only an indication of our fantastic faculty and staff, but also a reminder that issues of gender, sexuality, race, class and so on are tremendously relevant today – a time when we both celebrate huge progress on the social front and gear up for battles over multiple intersectional issues affecting people's rights, health, and ability to survive.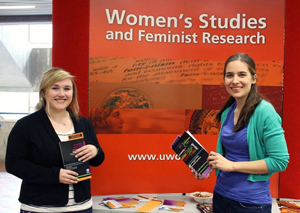 The Department's beginnings were humble, but its plans for growth have always been ambitious. In 1986, the adhoc Provost's Advisory Committee on Women's Studies at Western recommended that Women's Studies come into existence as a Research Centre. In 1987, the Centre gained its first director and, in the late 1990s, the Centre gained its first jointly-appointed faculty members. With wide support across Western, on July 1, 2006, the Centre became the Department of Women's Studies and Feminist Research, offering an undergraduate program, an MA, shortly to be followed by the addition of a PhD.
Growth has meant additional faculty jointly-appointed with Social Sciences, Health Sciences, and Information and Media Studies and, as the Department became established, full-time faculty have been appointed directly to the Department. These appointments have allowed the Department to offer an increasing variety of programs of study, including, most recently, a Major in Sexuality Studies. The department showcases the work of faculty and students in an annual undergraduate student conference, Flaunting It!: Undergraduate Conference on Gender and Sexuality, and in annual themed conference organized by faculty every April, as well as participation in events around campus, across Canada, and around the world.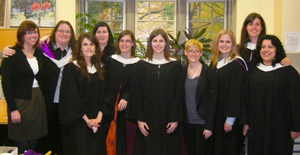 Enrollments in Women's Studies courses have increased from 136 in 1992 to a current enrollment this year of 1,482. We are justly proud of our exceptional students, whose work shows an attention to issues that matter to the daily life of many (see, for example, Saredo Mohamed's powerful performance of her spoken word poetry, "The Process of De-Colonization" and Levi Hord's work on gender neutral language.) We are happy to have an active and enthusiastic Women's Studies Student Collective who hold social events, put on plays, publish a journal, and help us out with events to promote the program. It's become known amongst students as a welcoming and inclusive space. We also have a strong and active graduate cohort. In fact, the only downside is that we have grown so rapidly, we are constantly stretched for both space and faculty resources – a good problem to have.
In thirty years, WSFR has gone from a new Centre to a fully-fledged department on the third floor of Lawson Hall, its faculty complement has grown from zero to twelve people, with a joint addition to come next year, its undergraduate student body has increased enormously, and it has thriving MA and PhD programs. On the occasion of ten years as a Department, Women's Studies and Feminist Research would love to hear from you. If you have a memory to share, please email the current Chair,
Helen Fielding.
---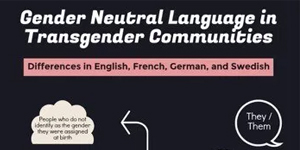 Learn more about Levi Hord's work on "Gender Neutral Language in Transgender Communities" on the SASAH Blog.