Associate Faculty
Associate Faculty are derived from several departments, faculties and colleges at Western University. Associate Faculty may serve as 2nd readers on MA and/or PhD theses provided they possess SGPS supervisory privileges granted through their home department.
Imants Barušs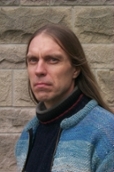 Contact information
Email: baruss@uwo.ca
Department
Psychology, King's University College
Research Areas
Consciousness Studies
Postmaterialism
Mathematical Modelling
Barušs, I. & Mossbridge, J. (2017). Transcendent mind: Rethinking the science of consciousness. Washington, DC: American Psychological Association.

---
Barušs, I. (2017). Consciousness: Where we are at. Consciousness: Ideas and Research for the Twenty First Century, 2(5), 1–7.†

---
Barušs, I., van Lier, C., & Ali, D. (2014). Alterations of consciousness at a self-development seminar: A Matrix Energetics seminar survey. Journal of Consciousness Exploration and Research, 5(11), 1064–1086.‡

---
Barušs, I. (2014). A vision for the Society for Consciousness Studies. Journal of Consciousness Exploration and Research, 5(6) 551–555.‡ [Guest Editorial]

---
Barušs, I. (2014). Questions about interacting with invisible intelligences. EdgeScience 18, 18–19.†

---
Barušs, I. (2014). Rethinking the inevitability of aging. Hypnology: The Journal of Hypnosis and Consciousness Exploration, 3, 39–41.† [Edited extract from "Learning to forget: Deprogramming as a precondition for the occurrence of non-dual states of consciousness"]

---
Barušs, I. & Rabier, V. (2014). Failure to replicate retrocausal recall. Psychology of Consciousness: Theory, Research, and Practice, 1(1), 82–91.‡

---
Barušs, I. (2014). The politics of science. Hypnology: The Journal of Hypnosis and Consciousness Exploration, 2, 37–38.† [Extract from Science as a Spiritual Practice]
Tobias Nagl

Contact information
Email: tnagl@uwo.ca
Department
Film Studies
Research Areas
Film history and theory
the Frankfurt School
African American studies
silent film
political modernism and the historical avant-garde
popular music
experimental cinema
visual arts
Holocaust representation
postcolonial studies and European colonialism
"Afrolisation (Blueberry Hill Dub)", in: Daniel Kojo Schrade, Philip Metz (ed.), AfroSat-1 (Berlin: Revolver, 2012)

---
"March 6, 1920: Chinese Students in Berlin raise charges of racism against Joe May's Die Herrin der Welt,"in: Jennifer M. Kapczynski and Michael Richardson (ed.), A New History of German Cinema(Rocherster: Camden House, 2012)

---
"'So Much Tenderness': Rainer Werner Fassbinder, Günther Kaufmann, and the Ambivalences of Interracial Desire" (co-authored with Janelle Blankenship), in: Brigitte Peucker (ed.), A Companion to Rainer Werner Fassbinder (Chichester: Wiley-Blackwell Press, 2012)

---
"'Sonst wären wir den Weg gegangen wie alle anderen': Afro-deutsche Komparsen, Zeugenschaft und das Archiv der deutschen Filmgeschichte" ['Or we would have gone the way of the all the others': Afro-German bit players, testimony and the archive of German film history] in: Claudia Bruns, Arsal Dardan and Anette Dietrich (ed.), "Welchen der Steine du best": Filmische Erinnerungen an den Holocaust['Whichever Stone You Lift': Filmic Remembrance of the Holocaust] (Berlin: Bertz+Fischer, 2011)

---
"Projecting Desire, Rewriting Cinematic Memory: Gender and German Reconstruction in Fraulein, ein Deutsches Melodram," in: Roy Grundmann (ed.), A Companion to Michael Haneke, (Chichester: Wiley-Blackwell Press, 2010)

---
"The Aesthetics of Race in European Film Theory" in: Trifonova Temenuga (ed.), European Film Theory (London: New York: Routledge, 2009)

---
"Louis Brody and the Black Presence in German Film before 1945. A Biographical Sketch," in: Patricia Mazon, Reinhild Steingröver (ed.), Not So Plain As Black Or White. Afro-German Culture and History, 1890–2000 (Rochester: Rochester UP, 2005)

---
Book: Die unheimliche Maschine: Rasse und Repräsentation im Weimarer Kino[The Uncanny Machine: Race and Representation in Weimar Cinema](Munich: edition text+kritik, 2009) (winner of the Willy Haas Book Prize)
Randall Pogorzelski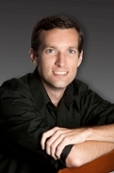 Contact information
Email: rpogorze@uwo.ca
Departments
Classical Studies
Research Areas
Roman literature, especially Augustan and early imperial poetry
classical reception
literary geography
politics in literature
nationalism and imperialism
articles on Lucan, Virgil, and James Joyce
Paul Woodford

Contact information
Email: woodford@uwo.ca
Department
Music
Research Areas
philosophical, sociological, and political issues affecting the music teaching profession
Democracy and Music Education: Liberalism, Ethics, and the Politics of Practice (Indiana University Press, 2005)

---
"What Does Music Mean, and Can Music Education Really Matter?" InThe Place of Music in the 21st Century: One Hundred-Eleventh National Society for the Study of Education Yearbook. Eds.P. Schmidt & C. Benedict. New York: Teachers College Press, 2012. 34-50.

---
"Music Education and Social Justice: Toward a Radical Political History and Vision." In Debates in Music Education. Eds. G.Spruce & C. Philpott.London: Routledge, 2012. 85-101. 

---
"Dewey's Bastard's: Music, Meaning, and Politics." In The Oxford Handbook of Music Education. New York: Oxford University Press, 2012. 698-701. 

---
"Two Political Models for Music Education and Their Implications for Practice." In Sound Progress: Exploring Musical Development.Eds. H. Coll & A. Lamont .London, UK: National Association of Music Educators. 2009. 109-114. 

---
"Why Canada Does Not Have National Standards, Or Does It"? Canadian Music Educator, 51, no. 2 (2009): 34-39. 

---
"Democratic Elitism or Democratic Citizenship: The Politics of Music, Meaning and Education in Cold-War America." Eufonia:Didactica de la Musica, 50 (2010): 23-33.

---
"Democracy, Pragmatist Aesthetics and the Choral Experience." Diskussion MusikPaedagogik, 42, no. 2 (2009):53-59.

---
"Fear and Loathing in Music Education? Beyond Democracy and Music Education." Action, Criticism and Theory for Music Education, 7, no. 1 (2008): 105-138.