Events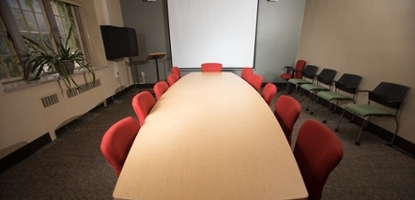 This year the Speaker Series brings in several visiting guest lecturers including Françoise Meltzer, Frances Dyson, Eric Cazdyn, and many others.
---

The Centre sponsors a variety of seminars, conferences, publications and an active program of lectures and colloquia by both internal and external faculty.
---
A forum for the exchange of ideas to promote interdisciplinary research in theory at the Centre and across campus.

---
Kate Lawless, "Preservationist Aesthetics: Memory, Trauma and the New Global Enclosures" October 8.
Featured Research

Featured profile of Doctoral candidate Kamran Ahmed and other faculty and students at the Theory Centre conducting research in a number of interdisciplinary fields.
See more...
---

Monographs, essay collections, and recent journals articles by faculty and students at the Centre.
---

Derek Liu, "The Almost Nothing of the Unpresentable": the Experience of "My Death" in the thought of Jacques Derrida
Mikhail Pozdniakov, "Epistemology of the Cartesian Image"
Thomas Wormald,"Sculpted Selves, Sculpted Worlds: Plasticity and Habit in the Thought of Catherine Malabou"
More about the centre