Events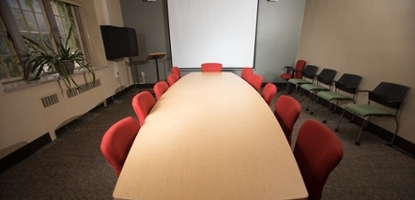 Simon Critchley, 
The Problem with Levinas.
 Thursday, March 6.
---

Brett Buchanan,
What is called behaviour? Ethological articulations of bodies in contemporary continental philosophy
. March 13.
---
A forum for the exchange of ideas to promote interdisciplinary research in theory at the Centre and across campus. M. Curtis Allan on Deleuze & sense. Friday, March 7.

Featured Research

Featured profile of Dr. Joel Faflak and other faculty and students at the Theory Centre conducting research in a number of interdisciplinary fields.
See more...
---
Monographs, essay collections, and recent journals articles by faculty and students at the Centre.
---
Recent Dissertations and Theses
Jason D'Aoust, "The Orpheus Figure: The Voice in Writing, Music and Media"
Claudie Massicotte, "Talking Nonsense: Spiritual Mediums and Female Subjectivity in Victorian and Edwardian Canada"
---
Materials to help you build your c.v. and plan for your future career.
More about the centre