Fallona Family Interdisciplinary Science Award & Lecture

You are invited to attend the Fallona Family Interdisciplinary Science Award & Lecture!          
Join Western Science for our annual celebration of interdisciplinary research – an afternoon of networking, student presentations and an important keynote address by Patricia Corcoran: Plastic Entanglements: An Interdisciplinary Approach to Plastic Pollution Research.
Date: Monday, April 18, 2022
Time: 12:30 – 3:30 p.m.
Venue: Virtual
Registration is now closed.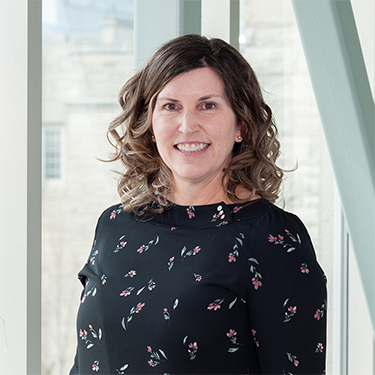 Dr. Patricia Corcoran
2020 Fallona Interdisciplinary Science Prize winner*
Professor and Chair, Department of Earth Sciences
Dr. Corcoran's research focuses on natural and anthropogenic sedimentary deposits to gain an understanding of Earth's changing surface and atmospheric conditions through time. Her research has been featured in numerous media outlets, such as National Geographic Magazine, the Huffington Post, Science Magazine, and the New York Times.
*2020 event delayed due to COVID-19
The plastic pollution crisis is evident on a global scale in modern marine and terrestrial litter, the preservation of plastic debris in the sedimentary record, the creation of new products such as technofossils and plastiglomerate, and as entanglement and ingestion threats for a variety of animals. As a relatively recent human-made pollutant, plastic has been considered an indicator of the proposed Anthropocene epoch – a period of time marked by human alteration of Earth's natural systems. As an easily visual pollutant, plastic, with its vivid colours and often twisted shapes, warns us of not only the human desire to create synthetic materials that are inexpensive to produce, lightweight and "disposable", but also the human desire to rid the world of the pollution we ourselves have created. As a "wicked" problem, plastic pollution must be addressed by interdisciplinary groups who embrace collaborative work. An example is the Synthetic Collective, an interdisciplinary collaboration between scientists, visual artists, and cultural workers. We work together to sample, map, understand, and visualize the complexities of plastic debris and microplastic pollution. We aim to better connect scientific knowledge with artworks and cultural media, and enrich artistic production with informed science. This presentation will outline how the group first came together, how its grown, and the key successes of the collaboration.
Student Presentations
Three Western Science students will have the opportunity to share their interdisciplinary research project. The best presenter will receive a prize of $500 to support their academic studies.
This opportunity is open to undergraduate and Graduate students who are currently enrolled in a science program at Western University. Interested students are invited to send a 30-second video summarizing their research using lay language to science@uwo.ca  by noon on April 1. The Dean's office will reach out to those selected as presenters by April 8. You must be available on April 18 from 11:30 to 3:30 pm to participate.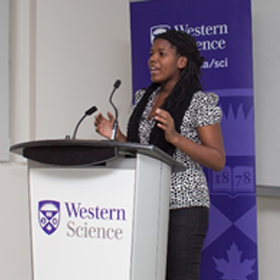 ---
This special event is a result of the generous support and vision of Western Science alumni Mary Catherine Fallona (BSc'61, MSc'65) and James Fallona (BSc'58, MSc'62).