Science Internship Program a Proven Win-Win for Students and Local Company
London-based company J.D. Power/Autodata Division has supported 100 Science Internships since 2005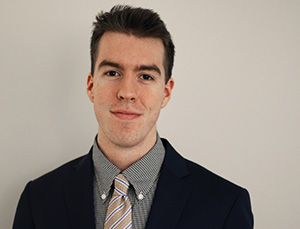 Connor Haines, a third-year Computer Science student, never imagined his internship experience would so closely mimic a full-time job. But since he began to work for J.D. Power/Autodata Division, he learned for himself why the company has a strong reputation of treating their interns with the same respect as their employees.
"The level of responsibility we are given was the biggest surprise of my internship so far. I am treated like a full-time employee and given big, meaningful projects to work on," he said about his Software Developer internship position.
J.D. Power/Autodata Division has built this strong reputation year over year as it continues to take on third-year students from Western University programs like Computer Science, Software Engineering and Data Science.  Since its first student in 2005, the company recently marked a special milestone by hiring its 100th Science intern. All students start working right after their third year of studies and work full-time for 16 months with pay. This long-term internship style gives students time to integrate into the company and make meaningful contributions.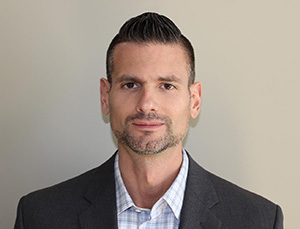 The internship program has proven to be a win-win for both parties. While students gain real-world work experience, we gain new ideas and perspectives, with minds that are fresh and eager to apply what they've learned in the classroom. According to Jim Kalopisis, Vice President of Engineering at J.D. Power/Autodata Division, Western interns deliver an excellent return on investment.
"We do not differentiate between interns and full-time team members. They are both provided the same level of support and have comparable responsibilities on our project teams."
Moneet Tiwana, also a third-year Computer Science student and Software Developer intern at J.D. Power/Autodata Division, appreciates the company's culture. "I feel like a developer that is an integral part of the team," she said. "The people that I work with are great and very supportive. Especially in the early days, I never felt like I was left to figure things out on my own."
Tiwana was delighted to help train and onboard new developers. Being at the company for 9 months, and no longer the newest team member, she encourages incoming interns to be open-minded because of the variety of the work. "I tell them, 'You are going to learn continuously every day,' because with this internship, you are constantly learning new things."
Haines's advice for prospective interns: "You are doing really valuable work and you are going to learn a lot. You just have to be ready and open to learning."
It's that thirst for learning that's the key to success for this long-term partnership between J.D. Power/Autodata Division and Western University. "People at all levels of our organization see the value of our internship program.  As a result, we continue to expand the program and the number of teams that benefit from it," says Kalopisis. "This is truly a win/win situation: we benefit from great young talent, and the interns gain significant real-world work experience."
---