Western Science Steps Up
The magnitude to which the current Covid-19 pandemic has galvanized Canadians has not been seen in the better part of a century. Like billions around the world, we know that, as individuals, we all have a role to play in reining in the spread of the coronavirus. From staying home to donating to food banks, there is no shortage of ways in which anyone can contribute; where there is a shortage, however, is in the personal protective equipment (PPE) required to safeguard our heroic essential workers. Numerous calls have been put out to institutions around the country that have essential PPE, like gloves, masks, and goggles, to send them to hospitals and nursing homes. And while Western has closed down many of its operations, we certainly have a bounty of PPE from labs across campus to contribute.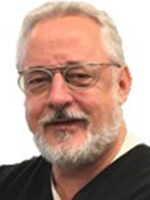 "It may not be a war, but it's pretty close," says Greg Kelly of the Department of Biology; indeed, with the discourse on the pandemic, including our own premier calling it "the fight of a generation", it is hard not to think of it as a war. Kelly's own father was part of the war effort that liberated the Nazi-occupied Netherlands 75 years ago and Kelly is quick to underscore the similarities. "We all have to act in solidarity, however we can. No matter how small, we can all do something to protect our brethren at the front lines." He, along with the Department of Chemistry Acting Chair, Ken Yeung, spearheaded Western Science's effort to collect all the PPE that could be found. "We pulled together about 300 goggles from the undergraduate Chemistry Club office and emptied the chemistry store's supply of about 10,000 pairs of gloves," tells Yeung.
---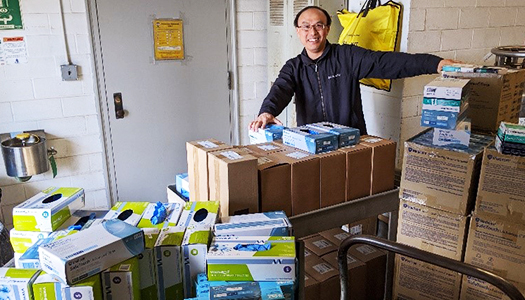 Photo: Felix Lee with PPE
---
Meanwhile, in Biology and Physics a further 20,000 pairs of gloves were found. "Mark Bernards, the Biology Chair, ran from lab to lab with his master key set and scoured them top to bottom for PPE," laughs Kelly. The PPE amassed was combined with those gathered by the medical and dental sciences on campus; the result, a whopping 100,000 pairs gloves, 6000 masks, and many other PPE items were sent to a distribution centre which supplies healthcare facilities across Southern Ontario. The requisitioning effort is not restricted to only PPE: The University of Toronto even shuttled over a graduate student to retrieve primers from the Kelly lab, required for the sequencing of the coronavirus genome. In addition, Clara Wren's nuclear chemistry lab is using gamma-irradiation to sterilize used masks; interestingly, they can do this after repackaging the masks to prevent contamination.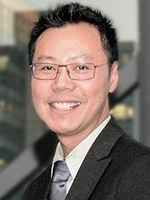 "I am amazed by the frontline workers who are caring for our loved ones. I am also grateful for my colleagues heeding the call to alleviate the PPE shortage, and for the support from our Dean, Matt Davison, and Associate Dean, Research, Bryan Neff" says Yeung. "When we look back on the opening months of this new decade, I think Canadians will be proud of our collective response." Despite the effects of the virus being felt in different ways across our communities, we are united in our admiration for the essential workers braving an invisible foe, be it to care for our most vulnerable or maintain vital supply chains.