Events in 2019
Featured: Sonia Masi, 1st Year MA Candidate in Linguistics
June 10th, 2019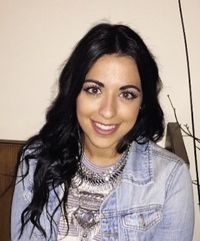 "My name is Sonia Masi and I am doing an MA in linguistics. Born to parents who come from southern Italy, I have always been interested in studying the dialects of Italy, particularly my parents home dialect, Calabrese from the village of Ardore Superiore. My MA research project is on the distribution of enclitic possessives in this dialect. My areas of interest include syntax, morphology and language variation and change."
---
May 27th, 2019
Featured: Eugene Efremov, 1st Year MA Candidate in Linguistics
May 27th, 2019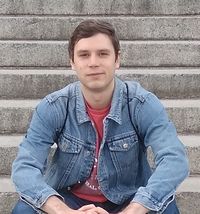 "I think it would not be a surprise to say that my interest in linguistics grew out of my passion for languages – this is true for many linguists. When I was in school, I was fascinated by those who can fluently speak several languages.
Later, in university, I started asking more fundamental questions. Why do languages work this way and not any other? Why are there so many of them and why are they so different despite having so much in common that we still call all of them human languages? The MA in Linguistics program here at Western gives me ample opportunities to fulfill both my interests – in theoretical linguistics and in the structure of specific languages.
My primary linguistics interests lie in the realm of syntax and morphology and their interactions. My current research focuses on what is known as case. Basically, I am striving to find out why sentences like "He likes Mary" are grammatical, while "Him likes Mary" is not. To find the answer(s) I am studying the case patterns in languages with much richer case systems such as Russian, which is my mother tongue, Icelandic, German and others.
I have recently become interested in the way language faculty is connected to our mind and brain and how it makes us who we are – humans. I hope it will also become part of my future research."
---
Featured: Diana De Zuviria Abbate, 1st Year MA Candidate in Linguistics
May 13th, 2019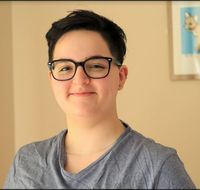 "I have always had a keen interest in languages, how they work, and what they mean. As a child, I enjoyed taking language classes, singing songs in dozens of languages in choirs, and learning more about languages around the world. This has developed into a lifelong love of languages, and my current interests relate to questions of how languages change, how language relates to personal identity, and the different sounds present in languages. My research focuses on storytelling and its differences in individuals of different gender identities. Western's MA Linguistics program allows me to research these topics, take interdisciplinary courses to engage with new topics, and prepare me for my future projects."
---
Featured: Emma Butterworth, 1st Year MA Candidate in Linguistics
April 29th, 2019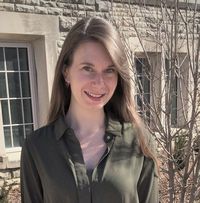 "I have always been fascinated with words – in music, in theater, in poetry, and in play – and the intricate relationship between language and society; how they influence, manipulate and grow one another over time. After completing my studies in French, Linguistics and Anthropology at Western Washington University, enrolling in Western University's MA in Linguistics program was a natural step for me. Its interdisciplinary approach satisfies the need for a deeper exploration of linguistic theory while also offering hands-on experience in applying this theory to real-world situations.
As Ontario is home to a variety of different language communities, my thesis research focuses on the language attitudes and identities of French speakers in the area. With the demographic make-up of the population changing, I want to explore who identifies as Franco-Ontarian, what this means to them, and whether their language use correlates with their self-identification.
After finishing my degree, I plan to complete a PhD and continue studying language and identity. Ultimately, I hope to apply my research in practical ways to help ensure language rights for linguistic minorities and contribute to the field of sociolinguistics in general."
---
Linguistics Talks @ Western
April 25th, 2019 (1:30pm, UC 2120)
Kang Xu (Western)
"Revisiting the restriction on extraction in Malagasy 'dia' topicalization sentences"
---
Featured: Deborah Allotey, 1st Year MA Candidate in Linguistics
April 15th, 2019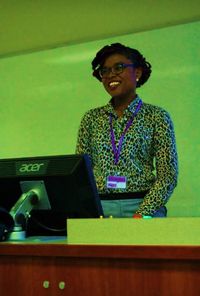 "Ever since I was a child, I have always been enthusiastic and fascinated about the origins, flexibility and interconnections of languages. It is not surprising therefore that I am excited to be enrolled in a Graduate Linguistics program: an academic discipline that involves all of these and more. Doing an MA in Linguistics here at Western has been a great opportunity and an intellectually stimulating experience.
My MA research focuses on examining subject pronouns of embedded infinitive predicates in Gã (a West African language) and other Bantu-Kwa languages (Eve, Yoruba and Akan). The main aim of the research is to determine the syntactic classification of such pronouns and to ascertain if they are cases of overt subjects in embedded clause subject position or some other syntactic phenomena such as subject agreement markers or resumptive pronouns.
It is my profound conviction to be an active, contributing accessory in the advancement of my chosen field. My ultimate career goal is to contribute significantly to progress in the research community and society through my work on languages."
---
Linguistics Talks @ Western
April 11, 2019 (12pm, UC2120)
Eugene Efremov (Western)
"On the nature of subject properties"
---
Featured: Nusaybah Almutairi, 2nd Year MA Candidate in Linguistics
April 1st, 2019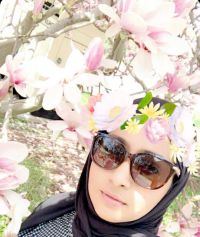 "I believe that 'Learning another language is not only learning different words for the same things, but learning another way to think about things.' – Flora Lewis. In the field of linguistics, I am interested in L2 speech learning, heritage speech and language contact. 
My previous work has mostly focused on the acquisition and production of Arabic by Arabic-English bilingual individuals who are heritage speakers of Arabic.
My current study's foci are the language forms used among young Arabic users in the sources of written language that social media offered, mainly Twitter and Facebook. The research requires multidisciplinary approach to be achieved. I assume that there is an increased dialect usage of the language in formal contexts which might correlate with the accelerated use of informal language in social platforms."
---
Graduate Awards
March 27, 2019
Congratulations to the Master's students who have received Graduate Awards:
* Deborah Allotey -- Mary Routledge Fellowship
* Emma Butterworth -- Lynne-Lionel Scott Scholarship in Canadian Studies
* Evgenii Efremov -- Graduate Thesis Research Award
* Rae Vanille -- Faculty of Arts and Humanities Alumni Graduate Award
---
Featured: Kang Xu, 2nd Year MA Candidate in Linguistics
March 18, 2019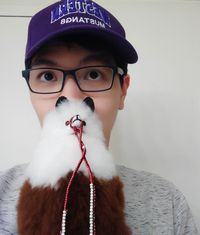 "My current research focuses on Malagasy topicalized sentences. I do have a strong intuition that in the near future I will start working on documenting sentence structures of indigenous languages. Recently, I somehow become interested in the interface between linguistics and neuroscience. Perhaps I will try this area as well."
---
Featured: Astrid Winchester-Archer, 2nd Year MA Candidate in Linguistics
March 4, 2019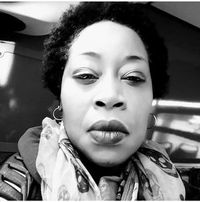 Language learning is fascinating, and as a budding linguist, I have come a long way—from being a passionate prescriptivist to becoming pragmatic descriptivist. Indeed, my present outlook echoes Tobago's motto 'Pulchrior Evenit' (She becomes more beautiful), because, for me, the study of language in action is indeed a beautiful experience.
For my research paper, I will be conducting a Sociolinguistics study of ideologies, communicative practices and representation of Tobago English Creole (TobEC) orthography. Specifically, I will investigate whether TobEC—an English-based Creole, which is the first language of many children prior to their entry into elementary school system—will ever transcend its cultural and informal realms and become encoded in a standardised and formal code, or simply become extinct. The latter will be tragic, because (1) I see TobEC as my birthright and my way of navigating the world; and (2) when a language dies, then the culture and way of representing that culture to the world also dies.
My interest in Linguistics include language varieties and ideologies, language power, language and identity and language documentation.
---
Linguistics Talks @ Western
February 28 (12:30-1:30, UC 2120)
Yves Roberge, University of Toronto
"On Recursive DPs in Child French"
---
Featured: Douglas Severo, 2nd year MA candidate in Linguistics
February 19, 2019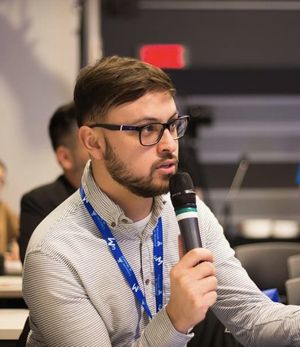 "Language is a powerful means by which people interact. It is through language that we agree/disagree, tell stories and (de)construct our linguistic identities just to mention a few.
My research investigates the identity of native and non-native speakers of English relying on people's perception and judgment through a sociolinguistic analysis. Although some linguists consider the native speaker as a model for accuracy, some others claim that there is a lack of a solid basis to describe what makes one a native speaker of a language. My study aims to offer a description of the social factors such as ethnicity that people use to define speakers as native/non-native.
My linguistic interests include: Language and Identity, Discourse Analysis, L1/L2 Acquisition, and Language Teaching."
---
Linguistics Talks @ Western
February 12, 2019 (12:30pm, UC 2115)
Jorge Emilio Rosés Labrada, University of Alberta
"Documenting Arutani and Sapé, two isolates of Venezuela (& Brazil)"
---
Featured: Matt Lund, 2nd year MA candidate in Linguistics
February 5, 2019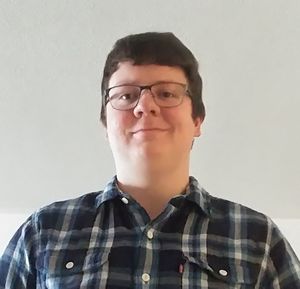 "In an increasingly digital age, it is not only the words we use to communicate that have changed, but the manner in which we communicate also. My research focuses on a specific kind of internet discourse – the meme. By seeing memes as communicative devices, rather than writing them off as simple attempts at humor, we can see a great deal more depth in online communication than previously thought. By applying familiar tools from sociolinguistics learned both in my undergrad at uOttawa and here at Western's MA in linguistics program, I hope to bridge our understanding of analog and digital communication."
---
Linguistics Talks @ Western
February 5, 2019 (12:30 pm, UC 2110)
Carrie Dyck (Memorial University of Newfoundland)
"Cayuga language maintenance at Six Nations"
---
Featured: Susuana Kwaning, 2nd year MA candidate in Linguistics
January 21, 2019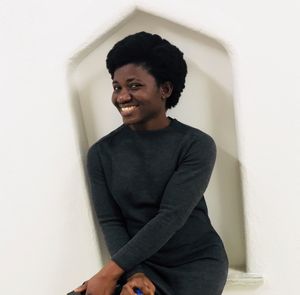 "I am an extrovert who likes to work at the Linguistics Lab (TALL) because I am surrounded by supportive peers. 'To have another language is to possess a second soul' said Charlemagne. I posit that the study of a second language has become necessary in these times of accelerated globalization; clear communication (oral/written) is key to human interaction. Hence, my research focuses on the use of first language (L1) in the second/foreign language (L2) classroom in Ghana, respectively English and French. The study explores the attitudes and perceptions of both L2 teachers and learners towards this phenomenon. Furthermore, my research aims to examine how these attitudes impact the teaching and learning of French; whether it hinders or supports language development. 'The limits of my language means the limits of my world.' (Ludwig Wittgenstein)"
---