Events in 2020
Congratulations to our award winner!
October 28, 2020
Gabrielle Zuvic (Honors Specialization in Linguistics, Minor in Spanish) - Faculty of Arts and Humanities Scholarship 
---
Karen Pennesi speaks with Ontario Morning
September 11, 2020
Associate Professor of Anthropology at Western University Karen Pennesi explains what's happening when we pronounce people's names incorrectly, and why it's important to get it right. Click here to listen.
---
Congratulations to our award winners!
June 18, 2020
Joseph Chenard - University of Western Ontario Gold Medal for Honours Specialization in Linguistics
Yanfei Lu - Bentley Scholarship and Gold Medal in the Faculty of Arts and Humanities 
---
AFLA 26: Proceedings now available
May 26, 2020
The Proceedings of the Twenty-Sixth Meeting of the Austronesian Formal Linguistics Association (AFLA) are now available. Click here to access the publication.
---
Featured: Joseph Chenard, Honors Specialization in Linguistics
February 24th, 2020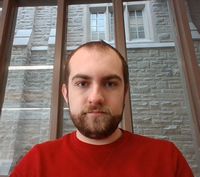 "My interest in languages and linguistics began in high school when one of my teachers sparked what would eventually become my passion. However, the thought of studying linguistics never crossed my mind until I decided on a whim to take the introductory course to linguistics here at Western during my first year. After the very first lecture, I resolved to switch programs and study linguistics.
Although there are many facets of linguistics that interest me, my focus has always been historical linguistics. This is because it involves many different aspects of linguistics (e.g. phonetics, phonology, morphology, etc.) and combines them in a joint effort. The history of languages is also part of the history of us; a language's history is intertwined with the history of the people who spoke it, and I find it fascinating that the way we speak is due to people who lived a long time ago and seem so remote to us.
My current area of interest within historical linguistics has to do with the Indo-European language family. I am currently working on a research project under the supervision of Professor Charles Stocking that involves exploring the poetic tradition found in different Indo-European languages which stems from their common ancestral language. Western has been a great place to develop my interest as I've been fortunate to be able to take courses relating to both linguistics and ancient languages, all of which were taught by faculty members who have been encouraging and inspiring me to follow my passion. I plan to eventually pursue my studies in Indo-European linguistics at the graduate level."
---
Featured: Yanfei Lu, Honors Specialization in Linguistics
February 3rd, 2020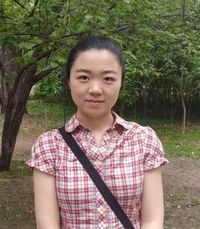 "Almost all areas in the field of Linguistics fascinate me, especially the topics of Second/Third Language Acquisition and Sociolinguistics. Last year, with the support of Dr. Karen Pennesi, I explored how bilingual young women establish solidarity during text message conversations through mutual alignment and transferring paralinguistic features from oral conversations to written discourse. At present, I am working on my honours research project under the supervision of Dr. Tania Granadillo. This research has allowed me the amazing opportunities to collaborate with the Twatati Oneida Immersion Program of the Oneida of the Thames community and explore how native English speakers acquire Oneida as a Second language.

These research experiences have taught me multiple valuable lessons and have allowed me to present at several conferences such as WISSLR and the Linguistic Institute. Although I am in the final semester of my undergraduate studies, I feel like my journey in the field of Linguistics has just began. I look forward to strengthening my knowledge and skills in this field at the graduate level."
---
Featured: Emily Kang, Honors Specialization in Linguistics
January 20th, 2020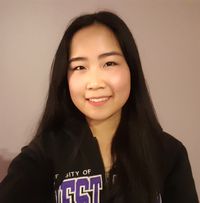 "This year, I have had the absolute privilege of completing a 4th year thesis project on third language acquisition under the supervision of Dr. Joyce Bruhn de Garavito. My research primarily reflects my fascination with multilingualism as well as my own experiences of learning Spanish as a third language as a second language learner of French. I observed, for instance, that the two Romance languages sometimes differ in the grammatical gender they assign to inanimate nouns. Thus, a word like tomato 'tomate' is considered masculine in Spanish, but feminine in French. This led me to investigate whether prior knowledge of a grammatical gender feature in a non-native language (L2) acts to facilitate or interfere with the acquisition of grammatical gender in a subsequent language (L3).
Though I have yet to decide whether I would like to pursue a career in teaching or speech-language pathology, one thing I know for sure is that my undergraduate studies in Linguistics at Western have fostered in me a deep and ever-growing appreciation for the human faculty of language and what it allows us to accomplish in our everyday lives."
---
Featured: Jessica Chiu, Honors Specialization in Linguistics
January 6th, 2020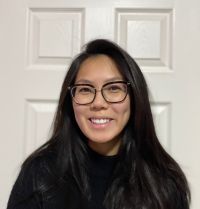 "I have always had a passion for communication and language but never knew what program would suit my interests best. After doing some research, I found the Linguistics program at Western and knew it was for me. The two introductory courses provided a great overview of the various topics in linguistics and challenged me to utilize my problem-solving and critical thinking skills. After taking more specific courses in second year, I fell in love with the sociolinguistic side of the field, which led me to pursue an honours specialization in linguistics.
The course that sparked my current research interest was called "Discourse Analysis". Discourse analysis is a method used to understand how language is used in social contexts. My current supervised research focuses on how online dating users use language to create certain identities. With the decrease in social stigma behind online dating, I thought it would be interesting to add to this growing body of research by studying online identity construction in this now popular method of meeting potential partners.
Being in the Linguistics program has challenged me to step out of my comfort zone by pushing me to present my research at the March Break Preview Day to prospective students and conferences like WISSLR. I appreciate the wide variety of linguistic courses that Western offers as I am able to broaden my knowledge in a number of topics in the field. As a result of being in this program, I have enhanced my communication, critical thinking and problem-solving skills among many more and I am so grateful for the experiences I have gained through this journey."
---