Events in 2021
---
2021 CLA conference
June 4-7, 2021
Graduates and present students in Linguistics at Western presented at the 2021 CLA Conference:
-Sarah Cornwell (Masters in Linguistics, 2016), « Investigating new orthography-induced L2 phonological contrasts: Evidence from Korean- and Farsi-English L2 learners' production of English vowels and diphthongs», with Giulia Cortiana, Natasha Swiderski, Veronica Whitford, Marc Joanisse & Yasaman Rafat.
-Diana de Zuviria Abbate (Masters in Linguistics, 2020), « "And they were like 'That's so cool'": Gender and lexical variation in guided narrations»
-Philippe Gauthier (Masters in Linguistics, 2012),  «Consonnes allongeantes et structures sous-jacentes en GP 2.0 : Analyse comparative de l'anglais écossais et du français laurentien»
-Damaris Holmes (Double major in Arts & Humanities & Linguistics), «Prosodic rhythm in Northeastern Ontario Francophones' French and English», with Jeff Tennant
-Gabrielle Zuvic (Honors Specialization in Linguistics, Minor in Spanish), «First dialect sound change: Evidence from variation in the 's' production of three groups of migrants in Ciudad Bolívar in Bogotá, Colombia», with Dr. Jeff Tennant, Cenaida Gomez, et Nicole E. Scheerer
---
Congratulations to our award winners for their performance in Linguistics!
June 1, 2021
Dru Sutton (Honours Specialization in Linguistics)
University of Western Ontario Gold medal for Honors specialization in Linguistics
QingXiao Cui ( Double Major in Linguistics and in Arts & Humanites, Minor in Creative Writing)
University of Western Ontario Gold medal for Major in Linguistics
---
Congratulations!
May 1, 2021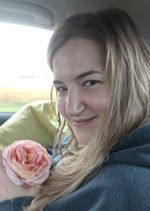 Congratulations to Rae Vanille, Masters student in Linguistics, who was awarded the Alumni Graduate Award and the Graduate Thesis Research Award this Spring!
---
WISSLR
March 5 & 6, 2021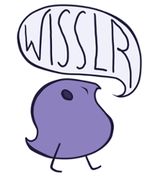 The Western Interdisciplinary Student Symposium on Language Research:
13th annual conference
March 5 & 6, 2021
Click here for more details.
---
---