Gender Studies Student Collective
Gender Studies Student Collective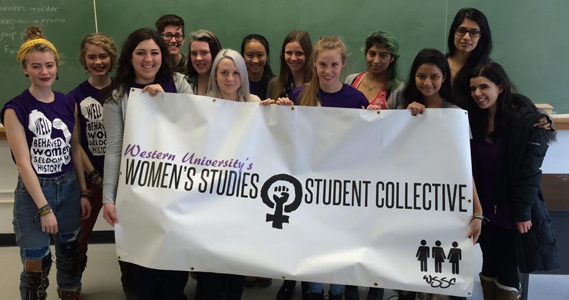 The Gender Studies Students Council (formerly the Women's Studies Student Collective) is committed to making the GSWS department at Western University the best it can be and demonstrating all of the fantastic modules, courses, and most importantly people that make up one of, in our opinion, the greatest department on campus! 

Whether you are completing anything from an Honors Specialization to a Minor or taking a WS class for fun, we are here to represent you and make sure that you are able to get the most out of your time within the WS department. 

Any questions about what we do or suggestions about what you would like to see in the upcoming year, feel free to contact us!
The current co-presidents for the 2020-2021 are Hannah Dannenberg and Sierra Joseph 
---