Women's Studies Events

Visiting Speaker Series Winter 2021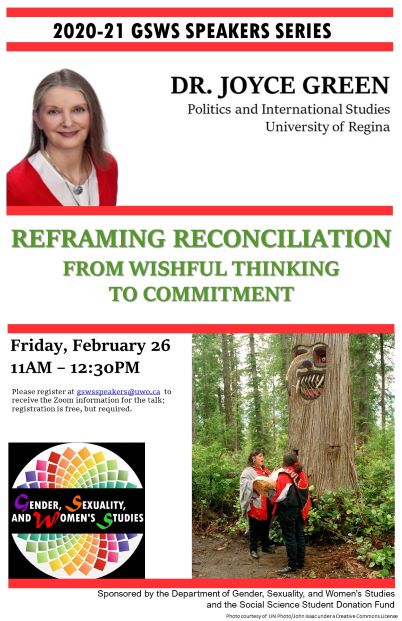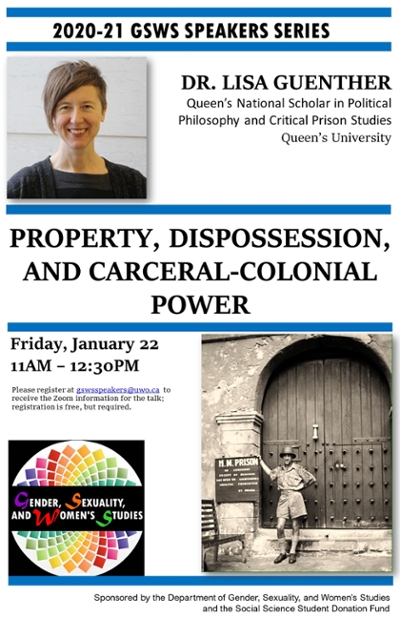 ---
Visiting Speaker Series Fall 2020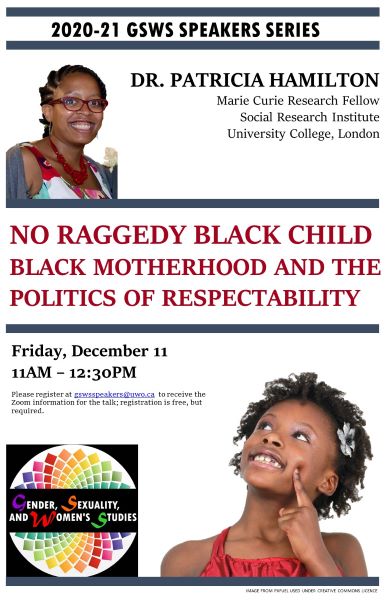 For the first talk in our Fall Speaker Series, we are delighted to welcome back virtually Dr. Patricia Hamilton for her talk entitled "No Raggedy Black Child: Black Motherhood and the Politics of Respectability". 
---
Past Events

---
Dr Kate Rossiter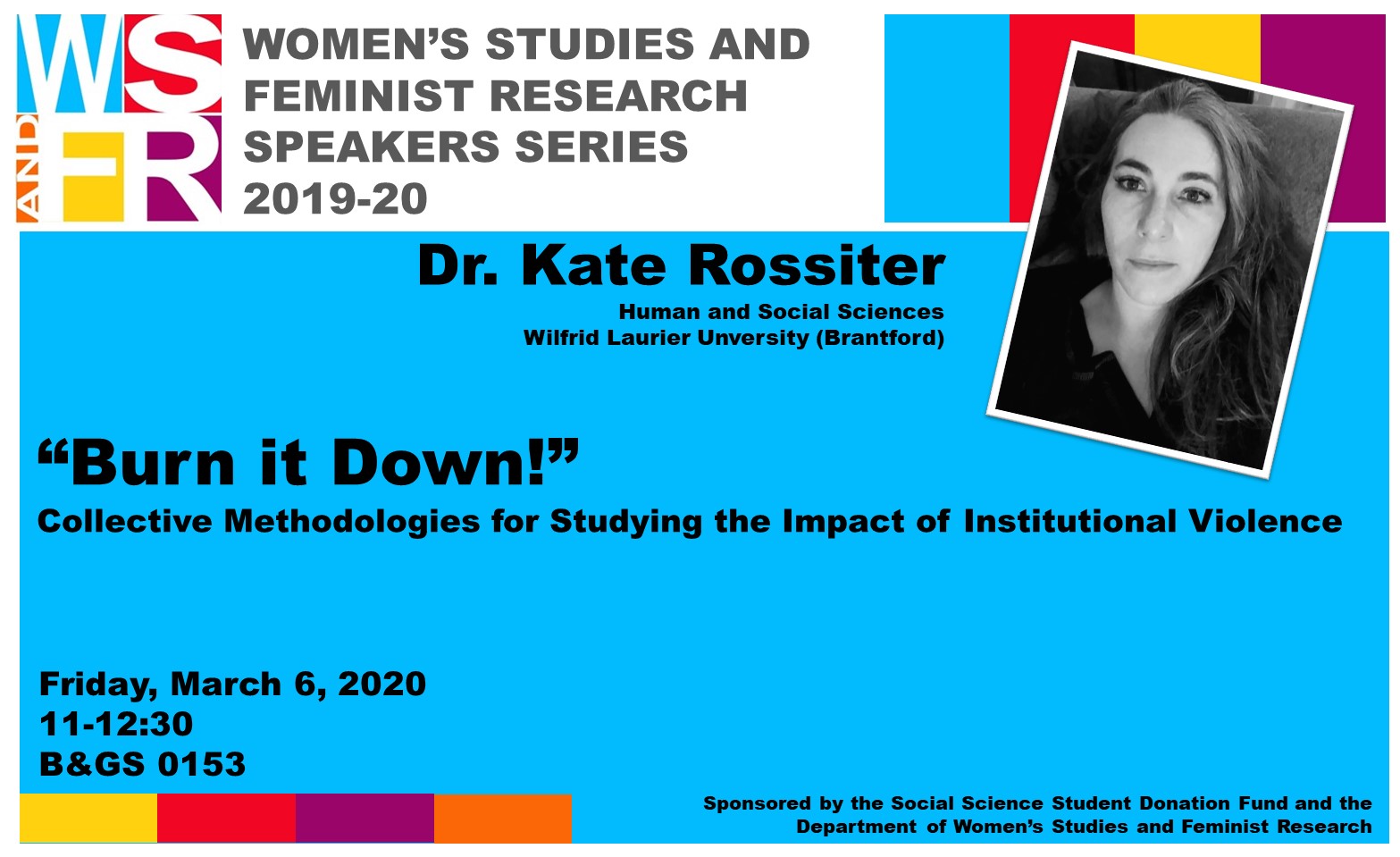 ---

Dr. Jennifer Chisholm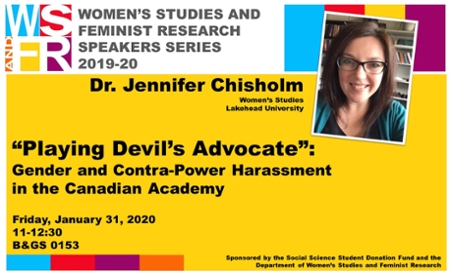 ---
Ivan Coyote - February 5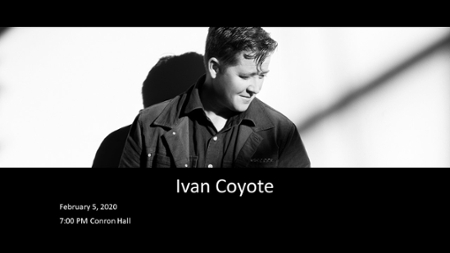 ---
  Fall 2019 Speaker Series - Dr. Hui (Anna) Wang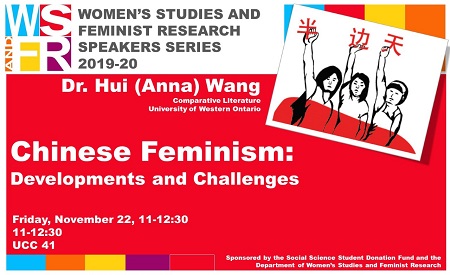 Fall 2019 Speaker Series - Dr. Caroline Gonda

---

---
2019 Annual Women's Studies Conference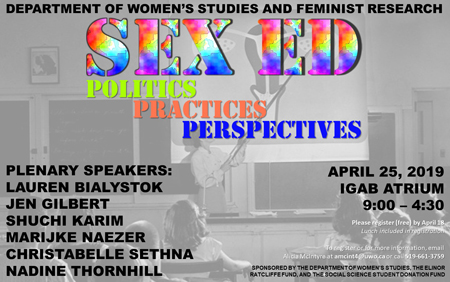 ---
Winter 2019

---

---

---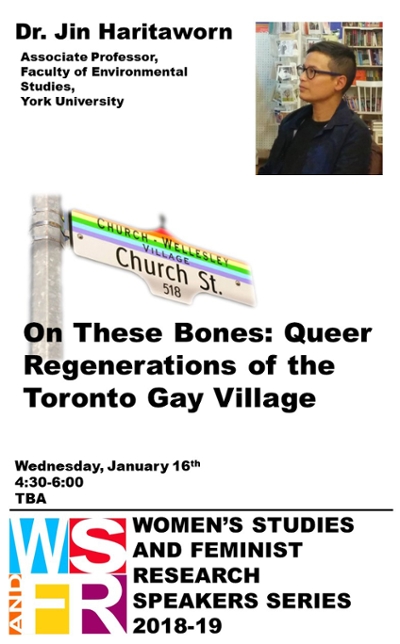 ---
Fall 2018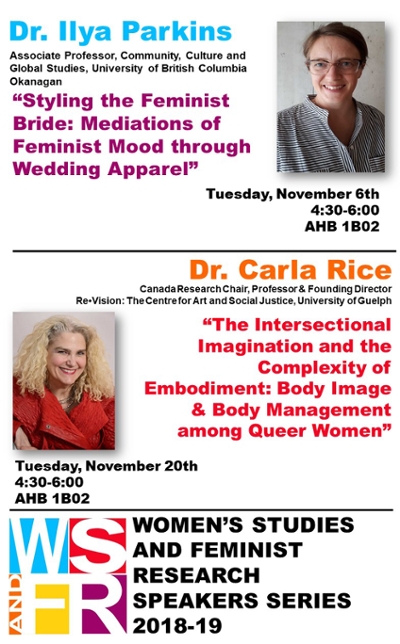 ---
Past Events
---
2018 WSFR Annual ConferenceWe hope you can join us for our annual conference on Wednesday April 25th. This year our conference theme is Gender-based Violence: Past Present, Future. Some of our speakers include:Bonnie Brayton, Director of DisAbled Women's NetworkAnnalise Trudell, Manager of Education, Training and Research, AnovaBarb MacQuarrie, Community Director of the Centre for Research and Education on Violence against Women & Children in the Faculty of Education at the Western UniversityLina Sunseri, Associate Professor, Sociology, Brescia UniversityErica Lawson, Associate Professor, Women's Studies and Feminist Research, Western University
Attendance is free but please register so that we have numbers for lunch. You can register by e-mailing alicia at amcint4@uwo.ca. 
---
2017-2018 WSFR Speaker Series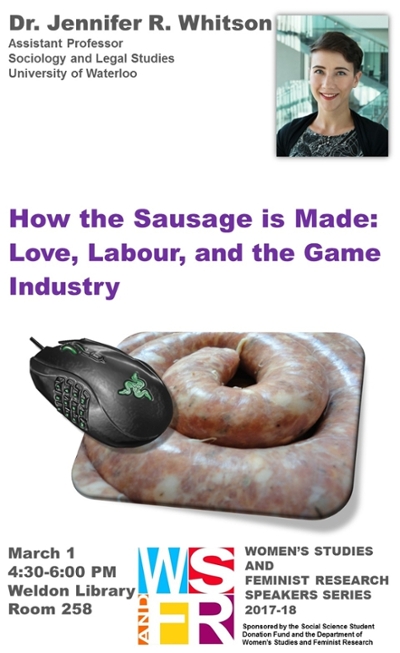 ---

---