Writing 2520A: Write Now! - Writers on Writing
Writing 2520A: Write Now! - Writers on Writing
Learn about writing from writers
Interested in creative writing, in learning about different genres and styles of writing, and in getting insights into the business and craft of writing from working writers? Consider taking Writing 2520A: Write Now! Writers on Writing.
Write Now! is organized around a series of lectures by writers. Every week, a new writer visits the class to read from their work, talk about their writing and their career, and answer questions. The writers booked for this year include novelists, poets, playwrights, podcasters, graphic novelists, comic book writers, young adult authors, etc. Lectures cover topics such as inspiration, overcoming creative blocks, revision, publishing and literary citizenship.

This course offers students a unique opportunity to learn from a wide variety of writers about the craft of writing and the creative life while improving their own writing.
---
2023 Creative Writers Speaker Series
Wednesdays | 4:00 pm | University College, Conron Hall (3110)
Guest lectures are open to all students, staff and faculty.
Presented by Writing 2520A, the Department of English and Writing Studies & the Creative Writers Speaker Series at Western, everyone is invited to hear some of Canada's best established and emerging writers read from their work and talk about their craft.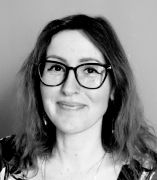 September 13: Nina Dunic
Nina is a two-time winner of the Toronto Star Short Story Contest, has been longlisted by the CBC Short Story Prize four times, took third place in the Humber Literary Review Emerging Writers Contest, and was nominated for The Journey Prize by The Temz Review. CBC Books named Dunic in its annual 'Writers to Watch' list. Born in Belgrade, she was raised and lives in Scarborough. Her debut novel The Clarion is out with Invisible Publishing, with a collection of stories due in 2025.
---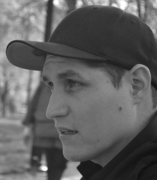 September 20: Tyler Pennock
Tyler is a two-spirit adoptee from a Cree and Metis family around the Lesser Slave Lake region of Alberta. Tyler is a member of Sturgeon Lake Cree Nation. They currently teach in the Indigenous Studies Department at the University of Toronto, and School of English and Theatre Studies at the University of Guelph. They graduated from Guelph University's Creative Writing MFA program in 2013, and currently live in Toronto. Their first Book, BONES (Brick Books) was shortlisted for the Gerald Lampert Memorial Award and the Indigenous Voices Award for Poetry, and longlisted for the Raymond Souster Award in 2021. Their second book, BLOOD was released in September 2022.
---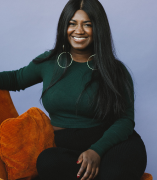 October 4: Téa Mutonji, Western Writer-in-Residence
Born in Congo-Kinshasa, Téa is a poet and fiction writer based in Toronto. Her debut short story collection, Shut Up You're Pretty is the first title from Vivek Shraya's imprint, VS. Books. It was shortlisted for the Atwood Gibson Writers' Trust Fiction Prize (2019) and won the Edmund White Debut Fiction Award (2020) and the Trillium Book Award (2020). Téa is the recipient of the Jill Davis fellowship in Fiction at New York University, where she's an MFA candidate.
---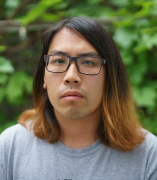 October 11: Jean Marc Ah-Sen
Jean Marc is the author of Grand Menteur, In the Beggarly Style of Imitation, and the forthcoming Kilworthy Tanner. His writing has appeared in Literary Hub, Catapult, the Comics Journal, Maclean's, the Globe and Mail, the Toronto Star, Hazlitt, the Walrus, and elsewhere. The National Post has hailed his writing as an "inventive escape from the conventional.
---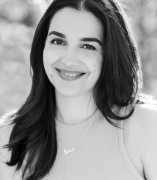 October 18: Sofia Mostaghimi
Sofia is a Toronto-based Iranian Canadian fiction writer, who's debut novel DESPERADA is out now with Random House Canada. Her work has appeared in various magazines such as The Fiddlehead, the Ex-Puritan, Joyland Magazine, and the Hart House Review, as well as various anthologies such as Good Mom on Paper: Writers on Creativity and Motherhood, and After Realism: 24 Stories for the 21st Century. Her excerpt of DESPERADA was long-listed for The Journey Prize, and her story, "The Day You Were Born," appeared in The Unpublished City, which was short-listed for The Toronto Book Awards. She likes to write about places, spaces, and the identities that mark them and are marked by them.
---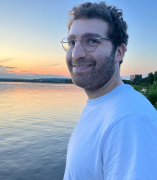 November 8: Norm Nehmetallah
Norm is the publisher at Invisible Books.
---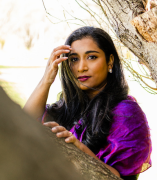 November 15: Anuja Varghese
ANUJA is a Pushcart-nominated writer whose work appears in several literary magazines and anthologies including The Malahat Review, Hobart, The Fiddlehead, Plenitude Magazine, and Queer Little Nightmares, among others. Anuja holds a degree in English Literature from McGill University and recently completed a Creative Writing Certificate from the University of Toronto. She also serves as the Fiction Editor for the Ex-Puritan Magazine. Her debut short story collection, titled Chrysalis (House of Anansi Press, 2023) explores South Asian diaspora experience through a feminist, speculative lens. Find her on Twitter, Instagram, and TikTok (anuja_v across platforms) or by visiting anujavarghese.com.
---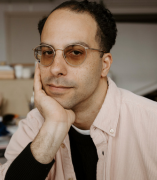 November 22: Darby Minott Bradford
Darby is a poet and translator based in Tio'tia:ke (Montreal). He is the author of Dream of No One but Myself (Brick Books, 2021), which won the A.M. Klein Prize for Poetry, was longlisted for the Grand Prix du livre de Montréal, and was a finalist for the Griffin Poetry Prize, Governor General's Literary Awards, and Gerard Lampert Memorial Award. House Within a House by Nicholas Dawson, Bradford's first translation, was published in 2023 by Brick Books. Bottom Rail on Top is his second book.
---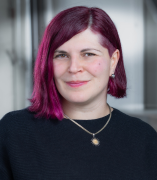 November 29: Paola Ferrante
Paola is a writer living with depression. She is the author of the short fiction collection Her Body Among Animals, which was released Fall 2023 by Book*hug Press, as well as the poetry collection What to Wear When Surviving a Lion Attack from Mansfield Press, which was shortlisted for the Gerald Lampert Memorial Prize. She has won Grain Magazine's Short Grain Contest for Poetry, The New Quarterly's Peter Hinchcliffe Short Fiction Award, Room Magazine's Fiction Contest, and was longlisted for the 2020 Journey Prize. Her work appears in After Realism: 24 Stories for the 21st Century, Best Canadian Poetry 2021, North American Review, PRISM International, The /tƐmz/ Review and elsewhere. She resides in Toronto with her partner Mat and their son.
---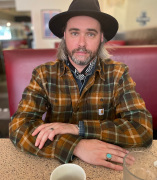 December 6: Aaron Tucker
Aaron is the author of three books of poetry, two scholarly film monographs, and two novels, including his most recent, Soldiers, Hunters, Not Cowboys with Coach House Books, published June 6th, 2023. His essay "A Cowboy's Work" was longlisted for the 2022 CBC Non-Fiction Prize and is part of a work-in-progress collection of essays. In terms of his scholarly work, Tucker's dissertation "The Flexible Face: Unifying the Protocols of Facial Recognition Technologies" was defended March 2023 and studied the cinema of facial recognition technologies and their impacts on citizenship, mobility, and crisis, receiving the Governor General's Gold Medal. During his graduate studies he was an Elia Scholar, a VISTA doctoral Scholar, and a 2020 Joseph-Armand Bombardier doctoral fellow; in addition, his graduate writing has won the Film Studies Association of Canada Graduate Student Essay Prize as well as the The Ian Lancashire Promise Award at The Canadian Society for Digital Humanities. In September 2023, he began a SSHRC post-doctoral position at the University of Toronto in the Faculty of Information recreating the Canadian history of artificial intelligence as a techno-national project.
---
Contact
Dr. Aaron Schneider
achnei4@uwo.ca