Writing 2520A Write Now! - Writers on Writing
Writing 2520A Write Now! - Writers on Writing
Learn about writing from writers
Interested in creative writing, in learning about different genres and styles of writing, and in getting insights into the business and craft of writing from working writers? Consider taking Writing 2520A.
Write Now! is organized around a series of lectures by writers. Every week, a new writer visits the class to read from their work, talk about their writing and their career, and answer questions. The writers booked for this year include novelists, poets, playwrights, podcasters, graphic novelists, comic book writers, young adult authors, etc. Lectures cover topics such as inspiration, overcoming creative blocks, revision, publishing and literary citizenship.

This course offers students a unique opportunity to learn from a wide variety of writers about the craft of writing and the creative life while improving their own writing.
---
2021 Creative Writers Speakers Series
Wednesdays | 4:00 PM | UCC 56
Guest lectures are open to all students, staff and faculty.
Presented by Writing 2520A, the Department of English and Writing Studies & the Creative Writers Speakers Series at Western, everyone is invited to hear some of Canada's best established and emerging writers read from their work and talk about their craft.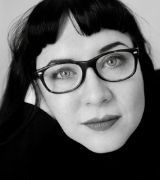 September 15: Vanessa Brown
University Community Centre, Room 56
Vanessa is a freelance writer, editor, local historian, and the author of The Forest City Killer (ECW, 2019), an examination of London, Ontario's unsolved murders in the 1960's, and the search for a serial predator. She owns Brown & Dickson Bookstore with her husband, Jason Dickson, with whom she also wrote London:150 Cultural Moments (Biblioasis, 2017). She is also the author of The Grand Old Lady: A History of Hotel London (LMHS, 2015) and has written for various publications such as LondonFuse, xoJane, and The London Free Press. She is also a murderino, and wants to remind you to stay sexy and don't get murdered!
---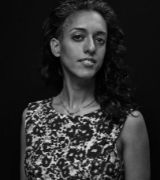 September 22: Sonnet L'Abbe
Zoom webinar. Register here!
Sonnet is a mixed-race Black writer, professor, organizer and emerging musician of Afro-Guyanese, Indo-Guyanese, and Québecois ancestry, and the author of three collections of poetry: A Strange Relief, Killarnoe, and Sonnet's Shakespeare. Sonnet's Shakespeare was a Quill and Quire Book of The Year for 2019, was shortlisted for the Dorothy Livesay Poetry Prize and the Raymond Souster Award, and longlisted for the Pat Lowther Memorial Award. Their chapbook, Anima Canadensis, won the 2017 bp Nichol Chapbook Award. L'Abbé lives on Vancouver Island and is a professor of Creative Writing and English at Vancouver Island University.
---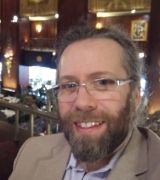 September 29: D.A. Lockhart
University Community Centre, Room 56
D.A. is the author of The Gravel Lot that Was Montana, This City at the Crossroads, and Big Medicine Comes to Erie. His work has received multiple Pushcart Prize nominations. He is also the publisher at Urban Farmhouse Press. A Turtle Clan member of the Moravian of the Thames First Nation, Lockhart currently resides at Waawiiyaatanong on the south shore of the Detroit River (most often referred to as the border cities of Windsor ON and Detroit MI).
---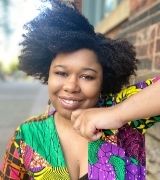 October 6: Zalika Reid-Benta
Zoom webinar. Register here!
Zalika is a Toronto-based writer whose debut story collection, Frying Plantain, won the Danuta Gleed Literary Award and the Rakuten Kobo Emerging Writer Prize for Literary Fiction. Frying Plantain was longlisted for the Scotiabank Giller Prize, and it was shortlisted for the Toronto Book Award, the White Pine Award, and the Trillium Book Award. Zalika received an M.F.A. in fiction from Columbia University, was a John Gardner Fiction Fellow at the Bread Loaf Writers' Conference, and is an alumnus of the Banff Centre Writing Studio. Currently, Reid-Benta is writing a magical realist novel inspired by Jamaican folklore. The main character is a young Black woman having a quarter-life crisis, while adventuring through the streets of Toronto. It will be published by Penguin Canada in 2023. Zalika was recently awarded a Canada Council for the Arts grant to support the writing of her new novel project, River Mumma, during her residency at Western.
---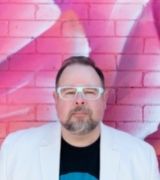 October 20: Paul Vermeersch
University Community Centre, Room 56
Paul is a poet, multimedia artist, creative writing professor, and literary editor. He is the author of several poetry collections, including The Reinvention of the Human Hand, a finalist for the 2011 Trillium Book Award, and most recently, Shared Universe: New and Selected Poems 1995-2020. He holds an MFA in creative writing from the University of Guelph for which he received the Governor General's Gold Medal. He teaches in the Honours Bachelor of Creative Writing & Publishing program at Sheridan College and is the founding editor of The Ampersand Review of Writing & Publishing, a new literary journal published by Sheridan's Faculty of Humanities and Social Sciences, and Buckrider Books, an imprint of Wolsak and Wynn Publishers Ltd. He lives in Toronto. Find him online at www.paulvermeersch.ca.
---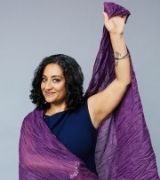 November 10: Farzana Doctor
University Community Centre, Room 56
Farzana is the Tkaronto-based author of four novels: Stealing Nasreen, Six Metres of Pavement, All Inclusive, and Seven. Seven has been chosen for 2020 Best Book lists including: Indigo/Chapters, Apple Books, Amnesty International, CBC Books and more. Her poetry collection, You Still Look The Same, will be released in fall 2022. Farzana is also the Maasi behind Dear Maasi, a new sex and relationships column for FGM/C survivors. She is also an activist, part-time psychotherapist and amateur tarot card reader. http://www.farzanadoctor.com.
---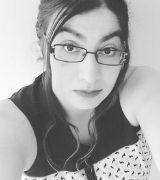 November 17: Leah Bobet
University Community Centre, Room 56
Leah is a writer, editor, and reviewer of fantasy, literary fiction, and horror. Her novels have won the Aurora Award, the Sunburst Award, and the Copper Cylinder Award (An Inheritance of Ashes) and have been recognized by the Canadian Children's Book Centre, the Ontario Library Association's Best Bets list, the Canadian Library Association, and the Kirkus Reviews Best of the Year (Above). Her short fiction has been reprinted in multiple Year's Best anthologies, transformed into choral work by American composer Timothy C. Takach, and taught at Toronto's York University and Kennesaw State University in Georgia; her poetry has appeared in major Canadian journals and speculative anthologies and longlisted for the Rhysling Award. She was a founding editor of Abyss & Apex Magazine, editor and publisher of Ideomancer Speculative Fiction from 2008 to 2015, guest poetry editor for Reckoning 5, and a staff writer with Shadow Unit from 2008 to 2014, and spent ten years on staff as a specialty bookseller at Toronto's Bakka Phoenix Books. She lives in Toronto, Ontario, where she makes jam, climbs mulberry trees, plants gardens in back alleys, and contributes to access-to-democracy initiatives.
---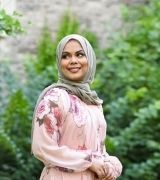 November 24: Silmy Abdullah
University Community Centre, Room 56
Silmy is a Bangladeshi Canadian author and lawyer based in Toronto. She holds a bachelor's and master's degree from the University of Toronto and completed her law degree at the University of Ottawa. Silmy is the author of Home of the Floating Lily, a collection of eight short stories that highlight the Bengali immigrant experience in Toronto. Set in both Canada and Bangladesh, the stories follow the lives of a few families as they navigate the complexities of migration, displacement, love, friendship, and familial conflict.
---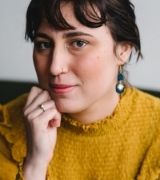 December 1: Sydney Warner Brooman
University Community Centre, Room 56
Sydney (they/them) is a 24-year-old Non-Binary fiction writer, poet, and multimedia artist born in Toronto, Ontario and raised across the lake in Grimsby. They currently live in Toronto, ON with their beloved partner and their French Bulldog Sloan, where they work as a Human Interest Assignment Editor at Diply. Sydney received an Honors Bachelor of Arts in English Literature & Creative Writing from Western University, where they served as Western's Student-Writer-in-Residence (2017/2018), Co-President of the Undergraduate English Society, Editorial Assistant for the Canadian Poetry Project, and Editor-in-Chief of the Slam Poetry publication SNAPS. Their poetry, fiction, and experimental work has been published in American Chordata, The Quarantine Review, Thorn Literary Magazine, Synaeresis Magazine, The Temz Review, Occasus, The Gateway Review, River River, Coffin Bell Journal, The Iconoclast Collective, and Western University's Symposium & Semicolon Literary Journals. Their short story "The Bottom" was shortlisted for The Malahat Review 2020 Open Season Awards. Sydney's debut short fiction collection The Pump is forthcoming with Invisible Books in Fall 2021. They are also the co-creator of the mental health and arts podcast I Go To Therapy and a fiction editor for Patchwork Literary Magazine in Iowa. Their work frequently explores intergenerational trauma, queerness, mental health, and intimacy in all its forms, against the backdrop of Southern Ontario Gothic small-town living. Sydney is a beginner guitar player, a frequent horoscope reader, a liturgy enthusiast, a coffee snob, and a lover of so, so many people, without whom their work would not exist.
---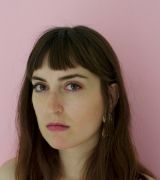 December 8: Fawn Parker
University Community Centre, Room 56
Fawn is the author of Set-Point (ARP, 2019), Dumb-Show (ARP, 2021), and The Death of My Name (McClelland & Stewart, 2022). Her story "Wunderhorse II" was awarded the Irving Layton Award for Fiction in 2017, and her story "FEED MACHINE" was long-listed for the McClelland & Stewart Journey Prize in 2020. Fawn teaches creative writing at the University of New Brunswick's College of Extended Learning. She is represented by Stephanie Sinclair at CookeMcDermid Agency.
---
Contact
Dr. Aaron Schneider
achnei4@uwo.ca