Web Registration for F/W 2019-2020
If you have a question or concern about registration (Writing course selection, Writing module/program requirements, and related matters), please first read the course descriptions and module/program descriptions (and linked 'Worksheets') as applicable. You will find links to those descriptions in the 'Undergraduate' drop-down menu. If your questions are not answered by the information in those documents, please feel free to contact the Undergraduate Program Director/Writing Studies, Prof. Brock Eayrs, directly by email at beayrs@uwo.ca. You will receive a response within 36 hours.
*Students registered in FIMS please note:  if you have at least 65% in each of MIT 1020E (or both of MIT 1021F/G and MIT 1022F/G) and MIT 1025F/G (total 1.5) you now have the prerequisite for most senior Writing Courses.
Course Highlights

Writing 2520A - Write Now! Writers Speak
This course offers you the unique opportunity to learn directly from writers about the craft and profession of writing while working on your own writing. Over the term, 10 writers visit the class to read from their work and discuss their writing and their careers. See all courses
News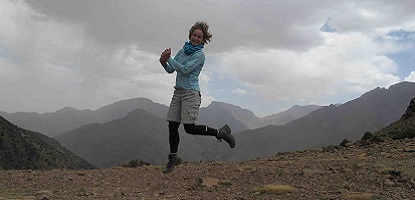 Melanie has been exploring the world for the last 20 years, documenting her cycling adventures on The Spoked Traveller and now she is embarking on her biggest challenge yet.
---
---
---
---
---
---
What we offer