Theatre Studies Courses
featured courses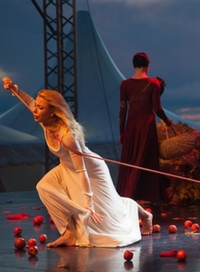 Learn how the languages of the stage work to communicate social, political, and aesthetic meaning to audiences.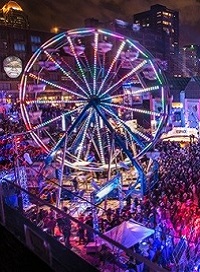 Explore the everyday performances that shape our human lives and organize our cities, our nations.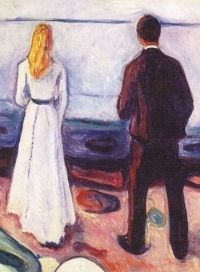 Trace the developments in playwriting, acting, playhouse design from the Restoration to the present day.
FALL/WINTER 2021-22 COURSES (SUBJECT TO CHANGE)
2201F - Understanding Performance
This course will equip students with the primary tools necessary to conduct basic performance analysis. From costumes to lighting and sound effects to textual alterations, students will learn to analyze a production while exploring the social, political, and aesthetic meanings of the required texts. 0.5 course
2202G - Performance Beyond Theatres
Performance isn't just for actors at the theatre; we are all performing, all over the place, all the time! Since the 1960s, scholars and makers of theatre have been researching a vast array of performances of "everyday life," from church services to hockey games to the way you flirt when you're out at the bar. Performance Studies is the discipline dedicated to thinking about how performance works outside the four walls of the theatre; Applied Theatre is the discipline that helps artists and scholars to bring the pedagogical benefits of performance into the community, to support social justice, advocate for change, or activate (and celebrate!) our differences. Performance Beyond Theatres is the course that will introduce you to the many ways we might usefully conceive of theatre and performance as not just an art of the stage, but an art by and for us all.
Again this year we've partnered with City Studio London, an amazing initiative that links Western and Fanshawe students with City of London projects to better the lives of all Londoners. Our class's City partner, Kinga Koltun, works on London's Community Diversity and Inclusion Strategy, and our peers in Dr Leora Swartzman's Psych3895E: Social Science in the Community will be our partners in performative crime, helping us to make our class a truly interdisciplinary experience.
Note that your fearless leader Kim (Professor Kim Solga) is Western's current Arts and Humanities Teaching Fellow, and our class will be part of her research into interdisciplinary teaching in the arts. Before we begin our work, you'll be offered detailed information about the research and about data Kim will be collecting and you'll have the opportunity to consent, or choose not to consent, to participate as a research subject. (Whether or not you consent will have no bearing at all on your ability to be in the class!) 0.5 course
2205G - Forms and Genres: The Modern Context
This course traces developments in playwriting, acting, and playhouse design from the Restoration to the present day. This introductory course will explore the theatrical innovations and political interventions of the work of such dramatists as Aphra Behn, George Lillo, Ibsen, Brecht, Pinter, Caryl Churchill, and Sarah Kane. 0.5 course
3210A - Performing Arts Management, Marketing, and Curation
An introduction to performing arts management and curation. Students will study best practices for management, recruitment, marketing and audience development, learn to use social media effectively for these purposes, and explore challenges facing artistic directors developing repertory. 0.5 course

3211G - In Your Skin: Sexualities and Performance (cross-listed with GSWS 3345G)
Gender and sexuality. Intersectional experiences of gender identity. Trans, non-binary, queer lives. This is an unprecedented moment in modern history: these once-taboo topics are not only being spoken about openly, in the social mainstream, but are being taken up and explored with rigour, kindness, and hot, sweaty desire in all manner of theatrical and performance forms. In Your Skin introduces students to the past and present of sex and gender performatives on Western (that is: European and trans-American) stages. We will meet the trailblazers, learn about the ways in which contemporary artists are pushing the boundaries of gender representation on stage today, and we'll pay particular attention in the intersections among sexual and gender identities and experiences of race, Indigeneity, class, and ability on and off stage. 
Your fearless leader, Professor Kim Solga, has been thinking, reading, and writing about gender, sexuality, and performance for literally her entire career. She is the author of two books on the topic, 2009's Violence Against Women in Early Modern Performance and 2015's Theatre & Feminism – and yet this is the first time she's been able to teach a class wholly dedicated to the topic. She is super excited and hopes you are too! 0.5 course
3951F - Special Topics in Theatre Studies: Post-Pandemic Theatre
COVID is over; what did we learn? How has the landscape of theatre and performance making, and viewing, shifted as a result of this crisis? This class will explore these questions as it looks back at COVID/lockdown landmark work, and ahead to new post-pandemic performances. 0.5 course

Course listings are subject to change. See Western Academic Timetable for date, time, and location of specific courses. See Undergraduate Sessional Dates for more details and deadlines.