Theatre Studies Courses
featured courses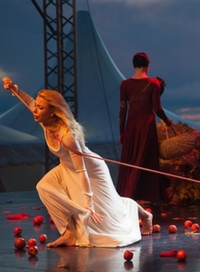 Learn how the languages of the stage work to communicate social, political, and aesthetic meaning to audiences.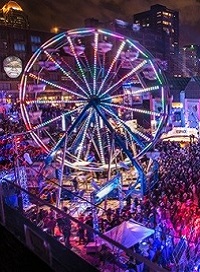 Explore the everyday performances that shape our human lives and organize our cities, our nations.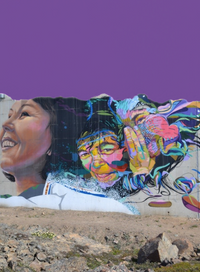 Discover the innovative and dynamic field of Indigenous performance cultures.
FALL/WINTER 2022-23 COURSES (SUBJECT TO CHANGE)
2201F - Understanding Performance
This course will equip students with the primary tools necessary to conduct basic performance analysis. From costumes to lighting and sound effects to textual alterations, students will learn to analyze a production while exploring the social, political, and aesthetic meanings of the required texts. 0.5 course
2202G - Performance Beyond Theatres
Students will examine forms of contemporary performance that are less conventional and/or challenge conventional assumptions. This course will explore the performance of everyday life, contemporary avant-garde, site specific, and environmental theatre. 0.5 course
2204G - Forms and Genres: The Greeks to Shakespeare
This course will introduce students to the range of plays and theatre practices that shaped the first two millennia of theatre. Landmark texts will be studied in the context of the diverse theatre spaces, festivals, and political cultures in which the drama first came into being. 0.5 course
2212F - Adapting Across Page, Stage, and Screen NEW!
How does the shape an artwork takes contribute to its aesthetic and political power? When artworks flex across form and media how do their messages change? What did Marshall McLuhan mean when he said "the medium is the message"? How do genre and form shape social and political discourse? In this course, students explore these questions and more as they investigate texts that assume multiple cultural forms and represent a diversity of perspectives. 0.5 course
3208F - Table Work
Students will close-read parts in plays in order to analyze a script's vocal patterning, experiment with the pacing of a scene in terms of breath, silences, and "beats", shape interpretations of character, tone, and motivation, and debate what constitutes textual "clues" to performance. 0.5 course

3209G - Indigenous Theatre and Performance
This course examines Indigenous drama and performance practices, combining an attention to aesthetic traditions, Indigenous storytelling and innovation with an awareness of the cultural and political contexts shaping dramatic texts and performances. 0.5 course
4216F - Reviewing Performance
This course explores the function of modern arts reviewing. We will study the form across several media platforms including Twitter, Facebook, and Instagram, and think critically about the place of long-form review criticism in contemporary culture. Students should expect to write multiple reviews over the course of the semester. 0.5 course

Spring/Summer 2022 Courses (Subject to change)
3206F - Shakespeare in Performance
An historical, theoretical, and analytical introduction to Shakespeare's plays in performance. This course focuses on specific problems related to past productions and to those in the current Stratford Festival season. Class meets for three hours a day, five afternoons a week, and includes attendance at Shakespeare productions. THEATRE STUDIES 3206F RUNS CONCURRENTLY WITH THEATRE STUDIES 3207F. Intersession only. 0.5 course
| | | | | |
| --- | --- | --- | --- | --- |
| Spring/Summer | 3206F / 600 | Stratford Festival | tba | Syllabus |
3207F - Voice and Text in the Theatre (co-requisite TS3206F)
A workshop in which students will experience, with simple, practical exercises, the ways in which Festival actors develop and maintain their voices and explore various aspects of the text they are performing. The class meets for three hours, four mornings a week. Taught by Stratford Festival staff. HEATRE STUDIES 3207F RUNS CONCURRENTLY WITH THEATRE STUDIES 3206F. STUDENTS TAKING THEATRE STUDIES 3207F MUST ALSO BE REGISTERED IN THEATRE STUDIES 3206F. Intersession only. 0.5 course
| | | | | |
| --- | --- | --- | --- | --- |
| Spring/Summer | 3207F / 600 | Stratford Festival | tba | Syllabus |
Course listings are subject to change. See Western Academic Timetable for date, time, and location of specific courses. See Undergraduate Sessional Dates for more details and deadlines.