Gail Teachman, PhD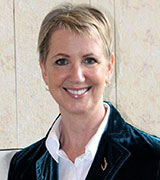 Assistant Professor
Room 2531, EC
519 661-2111 x88958
gteachma@uwo.ca
@GailTeachman
Google Scholar
Research on FaceBook
Education
Postdoctoral Fellowship (McGill)
PhD (Toronto)
MSc (Toronto)
BScOT (Toronto)
Graduate Program Supervision
Research In Profile
Coming soon.
Chapters and Reports

Teachman, G. (2020) Brief invited contribution to Consent [Chapter 8] in The Ethics of Research with Children and Young People: A Practical Handbook, 2nd Ed, (pp.150-151). V. Morrow & P. Alderson, Eds., SAGE Publications
Montreuil, M., Teachman, G., & Carnevale, F.A. (2019). Recognizing the voices of all children, including those with 'cognitive impairments,' in research. In M. A. Cascio & E. Racine (Eds.), Research Involving Participants with Impaired Cognition: Ethics, Autonomy, Inclusion, and Innovation (pp. 135-148). Oxford University Press.
Articles in Peer-Reviewed Journals
Teachman, G., McDonough, P., Macarthur, C. and Gibson, B.E. (2020), Interrogating inclusion with youths who use augmentative and alternative communication. Sociology of Health and Illness, 42,(5), 1108-1122.
Cascio, A., Motta-Ochoa, R., Teachman, G., Grond, F., Tembeck, T., Blaine-Moraes, S, & Park, M. (2020). What's at stake with biomusic? Engaging the humanities and social sciences in the ethical reflections on an emerging technology. Journal of Humanities in Rehabilitation. https://www.jhrehab.org/wp-content/uploads/2020/04/Cascio_JHR_Spring2020.pdf
Facca, D, Gladstone, B., & Teachman G. (2020). Working the Limits of 'Giving Voice" to Children: A Critical Conceptual Review, International Journal of Qualitative Methods. https://doi.org/10.1177%2F1609406920933391
Fadyl, J., Teachman, G., & Hamdani, S. (2020) Return to normal or social change? The impact of rehabilitation as a social practice. Disability & Rehabilitation, 42(20), 2959-2966.
Update to Teachman, G., Lévesque, M., Keboa M. T., Danish, B. A., Mastorakis, K., Noronha, C., Passos dos Santos, R., Singh, H. K., & Macdonald, M. E. (2018). Group Peer Review: Reflections on a Model for Teaching and Learning Qualitative Inquiry. International Review of Qualitative Research, 11(4), 452-4661.
Visit Google Scholar for a comprehensive list of publications.
Reframing childhood disability: Bridging political and disciplinary boundaries to improve disabled children's lives (SSHRC Insight Development Grant 2020-22).
Listening to children in health matters: Examining the intersection of family-centred care, best interests, and children agency (WSS CIHR Seed Grant, 2020-21)
Partnering with disabled youth: A participatory study of youth engagment in health research and governance' (CHILD-BRIGHT Training Innovation Grant; VOICE McGill sub-grant; WSS Catalyst Grant 2019 - 2021)
Beyond Giving Voice: Advancing theory and methodologies for qualitative research with children (SSHRC Connection Grant, 2020-21)
Thriving in the detour: Understanding the meaning of parent-to-parent support for families of children who are Ddeaf or hard of hearing (Dd/HH) (Western Emerging Team Grant, PI: Dr. Sheila Moodie)
Clarifying the best interests standard in children's medical decision-making: Toward a consistent and reliable practice (SSHRC Insight Development Grant, PI: Dr. Jacob Shelley)
Conceptualizing paediatric concussion recovery: A pilot patient-oriented multimedia storytelling project (with Dr. Katie Mah, PDA, Western and Dr. Barbara Gibson, Bloorview Research Institute, Toronto)
Visit Scholarship@Western for a list of completed student theses and dissertations in the repository.
Additional Information
Adjunct Scientist, Bloorview Research Institute, Holland Bloorview Kids Rehabiilitation Hospital, Toronto
Core Member, VOICE (Views on Interdisciplinary Childhood Ethics, McGill University
CIHR Postdoctoral Fellowship (2016-18)
Vanier Canada Graduate Scholar (2011-2014)
Joan Eakin Award for Methodological Excellence in a Qualitative Doctoral Dissertation (2017)
Honorable Mention, Centre for Critical Qualitative Health Research, University of Toronto
Governor General's Gold Medal (2016)
School of Graduate Studies, University of Toronto
Peer Mentorship Award (2016)
Rehabilitation Sciences Institute, Faculty of Medicine, University of Toronto
Faculty of Medicine Award for Research Innovation (2013)
Department of Occupational Science & Occupational Therapy, Faculty of Medicine, University of Toronto
Year of Excellence Award: Outstanding Clinical Contributions and Achievements (2009)
Holland Bloorview Kids Rehabilitation Hospital, Toronto
Fieldwork Education Roster of Excellence (2003) [Teaching Award]
School of Medical Rehabilitation, University of Manitoba
Outstanding contribution to Clinical Education (2001) [Teaching Award]
Department of Occupational Therapy, Faculty of Medicine, University of Toronto