Gail Teachman, PhD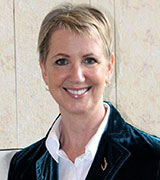 Assistant Professor
School of Occupational Therapy
Room 2531, Elborn College
519-661-2111 x88958
gteachma@uwo.ca
Education
Postdoctoral Fellowship (McGill)
PhD (Toronto)
MSc (Toronto)
BScOT (Toronto)
Supervising Graduate Students
Research Interests
Mediators of social inclusion and exclusion and effects for disabled children's participation & inclusion
Moral experiences of disabled children and youth
Social, cultural and ethical dimensions of children's rehabilitation
Communication impairment, augmentative & alternative communication, and the implications of dominant conceptions of 'voice'
Critical perspectives in occupational therapy and occupational science
Qualitative methodologies informed by social theory, interdisciplinary studies of childhood ethics, and critical disability studies
Additional Information
Teachman, G., & Gibson, B. E. (2018). Integrating visual methods with dialogical interviews in research with youth who use augmentative and alternative communication. International Journal of Qualitative Methods, 17(1). http://journals.sagepub.com/doi/full/10.1177/1609406917750945  
Teachman, G., McDonough, P., Macarthur, C., & Gibson, B. E. (2018). A critical dialogical methodology for conducting research with disabled youth who use augmentative and alternative communication. Qualitative Inquiry, 24(1), 35-44. http://journals.sagepub.com/doi/abs/10.1177/1077800417727763  
Teachman, G., (2017). Optimizing interviews with disabled children and youth. In P. Liamputtong (Ed.), Handbook of Research Methods in Health Social Sciences. London, UK: Springer. https://link.springer.com/referenceworkentry/10.1007%2F978-981-10-2779-6_124-1  
Youth Engagement in Governance: A case study in children's rehabilitation (Study in progress)
Teachman, G., Lévesque, M., Keboa M. T., Danish, B. A., Mastorakis, K., Noronha, C., Passos dos Santos, R., Singh, H. K., & Macdonald, M. E. (in press). Group peer review: Reflections on a model for teaching and learning qualitative inquiry [Special issue]. International Review of Qualitative Inquiry.
Gerlach, A., Teachman, G., Rudman, D., Huot, S., & Aldrich, R. (2018). Moving beyond individualism: Critical perspectives in occupation-focused research and practice. Scandinavian Journal of Occupational Therapy, 25(1), 35-43
Carnevale, F. A., Teachman, G., & Bogossian, A. (2017). A relational ethics framework for advancing practice with children with complex health care needs and their parents. Comprehensive Child and Adolescent Nursing, 40(4), 268-284.
Njelesani, J, Teachman, G, Durocher, E, Hamdani, Y, Phelan, S. (2015) Thinking critically about client-centered practice and occupational possibilities across the life-span. Scandinavian Journal of Occupational Therapy, 22(4), 252-259.
Teachman, G., Mistry, B., & Gibson, B. E. (2014). Doing Qualitative Research with People who have Communication Impairments. In SAGE Research Methods Cases [Online Repository]. London, United Kingdom: SAGE Publications, Ltd. http://dx.doi.org/10.4135/978144627305013514660 
Teachman, G., & Gibson, B. E. (2014) 'Communicative competence' in the field of augmentative and alternative communication: a review and critique. International Journal of Language and Communication Disorders, 49(1), 1-14.
Leading change in diverse contexts
Qualitative research methodology
2017 Joan Eakin Award for Methodological Excellence in a Qualitative Doctoral Dissertation
Honorable Mention, Centre for Critical Qualitative Health Research, University of Toronto
2016 Governor General's Gold Medal
School of Graduate Studies, University of Toronto
2016 Peer Mentorship Award
Rehabilitation Sciences Institute, Faculty of Medicine, University of Toronto
2013 Faculty of Medicine Award for Research Innovation
Department of Occupational Science & Occupational Therapy, Faculty of Medicine, University of Toronto
2009 Year of Excellence Award: Outstanding Clinical Contributions and Achievements
Holland Bloorview Kids Rehabilitation Hospital, Toronto
2003 Fieldwork Education Roster of Excellence [Teaching Award]
School of Medical Rehabilitation, University of Manitoba
2001 Outstanding contribution to Clinical Education [Teaching Award]
Department of Occupational Therapy, Faculty of Medicine, University of Toronto