Barbara Sexton Lecture
2018 Lecture Details
Friday, April 13
8:30 am -  Noon
Room 1534, Elborn College
The Barbara Sexton Lectureship was established in 1999 to reward innovation and excellence in occupational therapy teaching and to foster professional enrichment. Western's School of Occupational Therapy annually invites a distinguished visitor to give a public presentation for the Evidence-Based Practice Conference.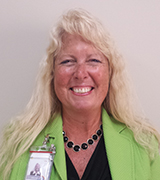 2018 Guest Lecturer
Cathy Vandersluis, MSc, OT Reg (ONT)
Vice President - Surgical Services, Cardiac Care, Neurosciences and CSTAR
London Health Sciences Centre (LHSC)
Cathy Vandersluis graduated from Western's Occupational Therapy program in 1985 and earned her master's degree in 2005. Cathy worked as a frontline occupational therapist (OT) in hand therapy until 2001 when she made the difficult decision to leave clinical practice to become Manager, Occupational Therapy Practice. Since that time, she has worked in various Directorship roles within LHSC, including Infection Safety, Clinical Neurological Sciences and leading the Mental Health program. Cathy also served a four-year tenure as President of the Board of Directors for the Ontario Society of Occupational Therapists.
Cathy has enjoyed a three-decade long career in teaching for Western's School of Occupational Therapy. Cathy estimates she has had the pleasure of instructing over 1200 Occupational Therapy students, teaching them the art and science of splinting and working in acute care practice. Cathy is a three-time recipient of the School of Occupational Therapy Excellence in Teaching Award.
In all of her roles, Cathy consistently achieves success in using an OT approach to problem-solving, planning and teamwork.
Cathy Vandersluis is well-known to the Western Occupational Therapy (OT) community as instructor, mentor and guest speaker. To second-year students in the Master of Science in Occupational Therapy (MScOT) program, Cathy teaches more than just splinting; she is also role model, steadfast ambassador of Occupational Therapy and expert on the "real world" that awaits them upon graduation.
If the Barbara Sexton Lectureship was established to reward innovation and excellence in occupational therapy teaching and to foster professional enrichment, what can occupational therapists and OT students in the audience expect from Cathy Vandersluis? Expect her to make you think and challenge yourself. Listen to Cathy explain how using the approach of an occupational therapist has served her well in her role as Vice-President of LHSC and in everyday life. Offer a different perspective to your colleagues. Approach new people and situations with curiousity. Handle difficult situations with a creative mind.
Students in Western's MScOT program may remember an admissions application question asking them to explain how occupational therapists are well-positioned for leadership roles on healthcare teams. Prepare yourself to be challenged and inspired as Cathy will tell you how education and training in OT not only equips graduates with the skills and knowledge to be leaders, but also collaborators, problem-solvers and advocates. Cathy leaves MScOT students feeling empowered to make positive change in whichever roles await them.
| Year | Lecturer | Topic |
| --- | --- | --- |
| 2017 | Marcia Finlayson - Queen's University | Building evidence to support practice: The example of managing fatigue in multiple sclerosis |
| 2016 | Bill Miller, PhD - University of British Columbia | Lessons Learned from a Life Woven in Occupational Therapy |
| 2015 | Charles Christiansen, EdD - American Occupational Therapy Foundation | The Path Ahead: A Conversation About Value |
| 2014 | Joyce Tryssenaar, PhD - McMaster University | Living the Questions |
| 2013 | Sue Forwell, PhD - University of British Columbia | The Chicken Soup of Occupation |
| 2012 | Rachel Thibeault, PhD - University of Ottawa | Going Against the Flow: Building Resilience Through Selective Occupations |
| 2011 | Mary Egan, PhD - University of Ottawa | Safety and Connection: Key Concerns of Occupational Therapy |
| 2010 | Huguette Pickard - Université de Montrèal (retired) | Engagement in Society: How can Occupational Therapists Make a Difference |
| 2009 | Elizabeth McKay, PhD - University of Limerick | Exploring the Essence of Exceptional Practitioners |
| 2008 | Helene Polatajko, PhD - University of Toronto | The Occupational Science Imperative |
| 2007 | Gail Whiteford, PhD - Charles Sturt University | Wellbeing: An Occupational Perspective |
| 2006 | Catherine Backman, PhD - University of British Columbia | Doing, Being, Participating |
| 2005 | Ruth Zemke, PhD - University of Southern California | Time, Space, & Occupations: Interactions Shaping Our Perceptions of Life |
| 2004 | Elizabeth Townsend, PhD - Dalhousie University | A Mediation on the Visibility and Viability of Enabling Occupation |
| 2002 | Mary Law, PhD - McMaster University | Participation in Everyday Life |
| 2001 | Loree Primeau, PhD - University of Texas, Medical Branch | Leadership as a Way of Being |
| 2000 | Anita Unruh, PhD - Dalhousie University | Application of the Spirituality Construct to Evidence Based Practice |
| 1999 | Thelma Sumsion, PhD - Brunel University | The Journey of Life |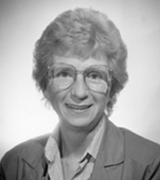 Professor Sexton dedicated her career to the profession of Occupational Therapy and its advancement, both nationally and internationally. Following a successful career as a clinician, Professor Sexton joined the faculty at Western in 1973, just one year after the inception of the School. Thus, she was involved in the education of every graduate in Occupational Therapy from Western prior to her retirement in 1995. Barabara's specialty was mental health with an emphasis on interviewing and small groups. She worked hard to ensure that every graduate of this program was not only educated in the relevant theories of the discipline, but also in the clinical skills required in the day-to-day practice of the profession.
During her tenure at Western, Professor Sexton served in many capacities and on many committees, both internal and external to the University. Most notably, she was the Assistant Dean in the Faculty of Applied Health Sciences from 1990 to 1994. She served as a member of the Review Board of the Canadian Journal of Occupational Therapy for nine years. She was actively involved with the World Federation of Occupational Therapists for 12 years, serving as an executive of the Federation for eight years. While functioning in this role, she served not only the World Federation, but also acted as an ambassador for Canadian Occupational Therapy. The University awarded her the status of Professor Emeritus in 1995.
Professor Sexton had numerous publications in professional journals, made numerous presentations at scientific and professional meetings, and is the author of the widely used textbook, "Small Groups in Therapy Settings: Process and Leadership" which is in its fourth edition.
Professor Sexton received the Life Member Award from the Ontario Society of Occupational Therapists and the Canadian Association of Occupational Therapists, and was an Honorary Fellow of the World Federation of Occupational Therapists. All of these honors recognize her major contribution to these Societies and to Occupational Therapists in general.
Professor Sexton's academic career was marked by dedication to the profession, to the University, and most notably to her students.