Linda Miller, PhD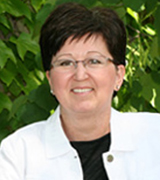 Associate Professor
School of Occupational Therapy 
Room 3107, Stevenson Hall
519 661-2111 x84607
lmiller@uwo.ca
Education
Academic Appointments
Vice-Provost - School of Graduate and Postdoctoral Studies
Supervising Graduate Students
Research Interests
Refining measurement through the use of large samples and multiple variables, using large survey databases and modeling methods
Improving our understanding of health conditions by examining the measurement of health constructs
Refining measurement through improving our understanding of the factors that affect measurement.
Additional Information
Patton I, Overend T, Mandich A & Miller L. (2014). The Daily Physical Activity program in Ontario elementary schools: Perceptions of students in grades 4-8. Physical and Health Education Journal, 80(2), 12-17.