Angie Mandich, PhD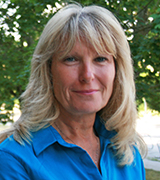 Director and Associate Professor
School of Occupational Therapy 
Elborn College 2555B
519 661-2111 x86291
amandich@uwo.ca
Education
BScOT, MSc, PhD (Western University)
Supervising Graduate Students
Research Interests
Exploring meaning in occupation and activity
Investigating motor learning and motor skill acquisition in children with Developmental Coordination Disorder (DCD)
Development and testing of cognitive intervention
Cognitive orientation to occupational performance for children with DCD
Client-centred care
Spirituality
Understanding occupational engagement and participation in children
Additional Information
Wilson J, Mandich A & Magalhães L. (2015). Concept Mapping A Dynamic, Individualized and Qualitative Method for Eliciting Meaning. Qualitative Health Research, DOI 1049732315616623.
Patton I, Overend T, Mandich A & Miller L. (2014). The Daily Physical Activity program in Ontario elementary schools: Perceptions of students in grades 4-8. Physical and Health Education Journal, 80(2), 12-17.
Martini R, Mandich A, Green D. (2014) Implementing a modified CO-OP approach for use in a group format: Report on two experiences. British Journal of Occupational Therapy. 77 (4): 214-219.
Mandich A, Wilson, J & Gain K. (2015). Cognitive Intervention for Children. IN Case-Smith, J. & O'Brien, J. (Eds.), Occupational Therapy for Children, 7th Ed. Location: Elsevier.
Kids' Skills Clinic
Director
Child and Youth Health
Foundations of Occupational Therapy and Occupational Science
Leadership