Dr. Norman Duke
Metallogeny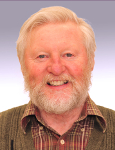 Professor Emeritus
Ph.D. University of Manitoba, 1983
Office: WSC G7
Phone: (519) 661-2111 x.83199
Fax: (519) 661-3198
Email: nduke@uwo.ca
Research Interests
My primary interests lie in applying metallogenic theory to mineral exploration. The main focus of my work has been in conducting regional metallogenic analysis, i.e. placing ore forming processes within regional structural/stratigraphic frameworks based on field relationships. Areas of field study include the Archean Superior and Slave cratons, the Proterozoic Southern, Churchill, Bear and Grenville provinces, and the Phanerozoic Appalachian and Cordilleran orogens. I have been mostly engaged with exhalative basemetal ores in rift settings and precious metal concentration within domains of post orogenic collapse.
Selected Publications
Duke, N.A., Lindberg, P.A. and West, A. (in press) Surface geology of the Greens Creek mine area, northern Admiralty Island, Alaska (w/map). In: Taylor, C., and Lear, K., eds., Geological Investigations of the Greens Creek Ore Deposit, Admiralty Island, U.S. Geological Survey Special Publication

Duke, N.A., and Ford, R.C. (1993) Concentration of gold during retrograde metamorphism of Archean banded iron formations, Slave Province, Canada. Cdn Journal of Earth Science, 30: 1566-1581.

Hodder, R.W., and Duke, N.A. (1986) Stratabound base metals and gold in iron-rich rocks of a late Proterozoic-early Paleozoic rift setting, central Appalachia, U.S.A. Transactions of the Geolological Society of South Africa, 89: 233-41.

Duke, N.A., and Edgar, A.D. (1977) Petrology of the Blue Mountain and Bigwood felsic alkaline complexes of the Grenville province of Ontario. Cdn J. Earth Science, 14: 515-38

Duke, N.A., and Hutchinson, R.W. (1974) Geological relationships between massive sulphide bodies and ophiolitic volcanic rocks near York Harbour, Nfld.Cdn J. Earth Science, 11: 53-69
Courses Taught
Undergraduate Courses

Earth Sciences 3370A/3371B: Mineral Deposits Geology (1983-2013)
Full third-year course, split into two half-year courses in 1993. Lectures cover all important metallic ore deposits presented within the framework of one complete metallogenic cycle. Labs focus on reflected light microscopy of representative ore suites.

Earth Sciences 4470A/B: Mineral Deposits and Crustal Evolution (1993-2015)
Fourth-year half course. Lectures present geological evidence for supercontinental cyclicity since the end of the Archean and accounts for the non-uniformitarian evolution of mineral deposits.

Earth Sciences 4450Y: Fourth Year Field Camp (1986-88, 1993-97)
Two-week trip through the Appalachians, the Grenville, and the Abitibi. Counts as half-course credit. (With W. Church until 1996.)

Earth Sciences 3350Y: Third Year Field Camp (1998-2006)
Two weeks GPS/GIS field mapping in the Sudbury area. Counts as half-course credit. (With W. Church.)

Earth Sciences 2250Y: Second Year Field Camp (1994)
Second-year field camp. Two weeks at a base camp at Whitefish Falls, with regional trips in the Sudbury area. Counts as half-course credit. (With Grant Young.)

Earth Sciences 4490E: Fourth Year Thesis Supervision
45 completed

Graduate Courses

Geology 9550 Global Metallogenic Cycles in Crustal Evolution (1998-present)
See under fourth year above.
Geology 9551a/b Case Histories in Regional Metallogenic Analysis (1984-present)
Half course. Takes modern concepts of terrane analysis as a point of departure. Lectures present a series of case studies drawn from past and ongoing field projects.

Geology 9552 Advanced Studies in Mineral Deposits (1998-02)
Half course taught on an occasional basis on demand. Special topics depending on student interest.

Exploration for Hydrothermal Ore Deposits (2001, 2003, 2005)
Modular half-course equivalent offered by Laurentian University. (2001 organized with H. Gibson).
Students
Masters Theses

Rye, K., Geology and geochemistry of the Hoyle Pond gold deposit, Timmins, Ontario. 1987.

Ford, R.C. Comparative geology of gold-bearing Archean Iron Formation, Slave Structural Province, Canada. 1988

McDougall, J.H. The petrology of the southern marginal zones of the Tib Gabbro, Northwestern Ontario. 1990.

Strand, P. The relationship of gold mineralization to intrusive breccia centers at the Nerco Con Mine, Yellowknife, NWT. 1993.

Sidor, M. The origin of black rock alteration overprinting iron-rich sediments and its genetic relationship to disseminated polymetallic sulphide ores, Lou Lake, Northwest Territories, Canada. 2000.

Finnigan, C.S. Recognition of quartz feldspar porphyry intrusions in the Yellowknife Greenstone Belt. 2000.

Camier, C. The geology of the Sue-Dianne breccia complex, Great Bear Magmatic Zone, NWT. 2002.

L'Heureux, R. The regional metamorphic control on gold-bearing BIF-hosted iron formations in the Woodburn Lake Group, Nunavut. 2003.

Renaud, J. The economic potential of the Aylmer Lake Volcanic Belt, east central Slave Province, NWT. 2003.

Greiner, E. The paleoplacer potential of quartz-pyrite conglomerates, Woodburn Lake Group, Nunavut. 2003.

Therriault, R.A. metallogenic study of the Madrid Bend in the Hope Bay Gold Belt, Nunavut. 2006.

Masters, J. The depositional history of the Kipalu Iron Formation, Belcher Islands, Nunavut. 2006.

Geuesebroek, P.A. GIS study of the geological setting of the Lupin Gold Mine, Nunavut. 2008.

Cormier, J. The classification of plutonic,porphyry, and volcanic settings of orogenic lode gold deposits in the eastern Kaminak Belt, Nunavut. 2008.

MacLeod, M.E. Origin of Direct Shipping Iron Oxides, Mary River Group, Baffin Island, Nunavut. 2012.

Robinson, G.B. Potassium Metasomatism at the Polymetallic NICO Deposit, Northwest Territories, Canada. 2013.

Buitenhuis, E.N. The Latte Gold Zone, Kaminak's Coffee Gold Project, Yukon, Canada: Geology, Geochemistry, and Metallogeny. 2014.

Fulcher, S.A. The Lithotectonic Setting and Paragenetic History of Deposit No.1, Mary River District, North Baffin Island. 2015.


Asmail, M. (in progress).

Doctoral Theses

Stewart, P. The origin of the Hope Brook Mine, Newfoundland: A shear zone-hosted acid sulphate gold deposit. 1992.

Barron, K. The petrological and metallogenic significance of the alkaline igneous centre at the Springpole Gold Prospect, northwestern Ontario. 1997.

Terry, D.A. The metallogeny of stratiform barite and manganese occurrences, Tetlin District, Eastern Alaska Range. 1997.

Armstrong, J.P. The origin of refractory and free-milling gold ores at the Con Mine, Yellowknife, NWT. 1997.

Carpenter, R.L. A regional metallogenic study of the Meliadine Gold Camp, Pykes Break, Rankin Inlet Greenstone Belt, Nunavut. 2003.

Bain, D.J. A metallogenic study of the Shakespeare PGE Deposit, northern Ontario. 2010.

Pietrzak, N.J. A Study of the Paragenetic Stages of Mineral Growth in Complex Iron Ores at the Tilden Mine, Michigan. 2011.

Laarman, J.L. A Detailed Metallogenic Study of the McFauld's Lake Chromite-PGE Deposits, Northern Ontario. 2014.

Renaud, J.A. The Aricheng Basement-Hosted Albitite-Type Uranium Deposit, Roraima Basin, Co-Operative Republic Of Guyana, South America. 2014.

Hey, J. A metallogenic study of high grade iron ores on North Baffin Island in the "Granulite Facies" domain south of the Central Borden Fault Zone (in progress).