Study Tour to Rome and Italy
CS3050F/G Study Tour to Rome and Italy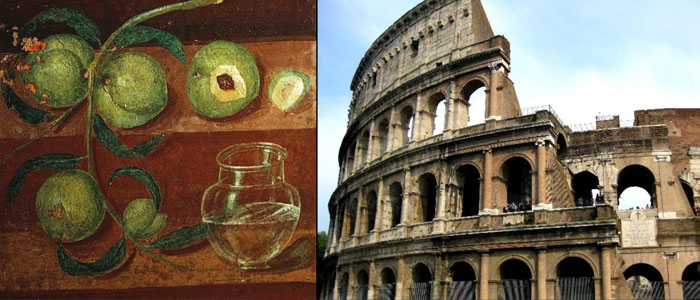 Rome And Environs:
The Rome Study Tour introduces students to all the highlights of the monuments and culture of Rome and Italy. Students will visit iconic sites such as the Roman Forum, the Colosseum, and the imperial palaces of the Palatine Hill. Our classroom will be the archaeological sites and extraordinary museums in Rome including the Palazzo Massimo, the MontemartiniMuseum, Palazzo Altemps, and the Baths of Diocletian. Our group will travel to the ancient port of Rome at Ostia to view the extremely well-preserved temples, churches, houses, and baths that once made up this vibrant multi-cultural city.
The Bay Of Naples:
Students also visit the breathtaking remains at Pompeii and Herculaneum in the Bay of Naples, cities frozen in time by the eruption of Mount Vesuvius nearly two-thousand years ago. Students will have a chance to explore first-hand the wall painting, graffiti, temples, houses, bars and shops that were part of daily life at the world's most famous buried city.The is a winter-term course with preparatory meetings during the winter semester and the 3-week study tour takes place in May. Students in all years who have taken one course in the Classical Studies department are eligible to apply. The course accepts 20-25 students from Western and will begin in 2018.
Participants for the 2018 Study Tour to Rome have been selected. If you are interested in our Study Abroad programs, the tour to Greece and the Vindolanda Field School will be taking place in Summer 2019. Applications will open this fall.