Explore our Programs
News
Kelly Olson gave a keynote speech at the conference "Adornment as an expression of everyday identity in ancient and medieval life," held at the Norwegian Institute in Rome, Italy.
---
Alice Munro Chair in Creativity 2020 - Interested applicants - click here for more information.
---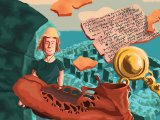 Elizabeth Greene Chats with Nino Ricci
In this episode, Nino and guest Elizabeth Greene dig deep into the world of archeology. An Associate Professor of Classics in Western's Faculty of Arts & Humanities, Beth investigates Roman sites in northern England. She co-developed and co-leads a six-week intensive field school program at Vindolanda where Western students engage in field archaeology through invaluable experiential learning.
---
Register now for "Environmental Entanglements: Climate and Physis in the Ancient World", a colloquium sponsored by the Deparment of Classical Studies. 
---
Peter Miller (PhD 2014) appointed as 2019 Chancellor's Research Chair at UWinnipeg.
---
Listen to Dr. Kyle Gervais on the inaugural episode of Iconocast. 
---
Catherine Pratt and Charles Stocking participated in roundtable discussion with
CHS.
---
Bernd Steinbock attended an international workshop on
"Combat Stress in the Pre-Modern"
 .
---
Explore Classical Studies
Faculty Spotlight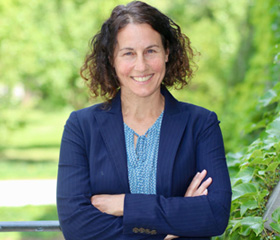 Elizabeth Greene
has been awarded a SSHRC Partnership Development Grant for a joint project with the Vindolanda Trust in the UK that will allow a team of Western faculty, graduate students and undergrads to take part in the exciting initiatives at Vindolanda with research taking place both in the museum and on the excavations.
Read more.
Alumni Spotlight
Peter Miller
(PhD 2014) has been appointed as the
2019 Chancellor's Research Chair
at the
University of Winnipeg
.