Explore our Programs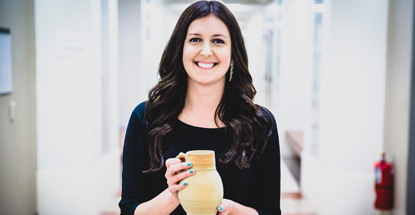 News
Kelly Olson speaks to Erlend Hedegart (host of podcast 'Well, That Aged Well') on "Would you survive in ancient Rome?". on YouTube
---
Stephanie Dennie - Blog post part 1 (authored by Kim Solga) and part 2 (authored by Stephanie) on the Activist Classroom blog about interdisciplinary co-teaching and her research as part of the Teaching Fellowship from the Center for Teaching and Learning.
---
Bernd Steinbock – As a Research Fellow and Visiting Professor at the University of Trento, Italy (March 7-27), Dr. Steinbock will teach a doctoral seminar on "Social Memory and Trauma in Ancient Greece" and work on his current research project "Coping with Defeat: The Trauma of the Sicilian Expedition in Athenian Social Memory." During his research stay he will also deliver two public lectures on the Sicilian expedition as a collective trauma and Thucydides' historiography as a way of working through trauma, respectively. Interview
---
Alexander Meyer – Guest blog post entitled "Illuminating the Vindolanda Tablets" on LatinNow
---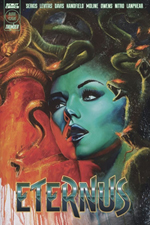 Kelly Olson and Kyle Gervais are serving as historical consultants for a new comic book series called "Eternus", created by Andy Serkis and Andrew Levitas. A preview was exhibited at the New York Comic Con this month, and the full seven-issue series will be published in 2022.
---