Explore our Programs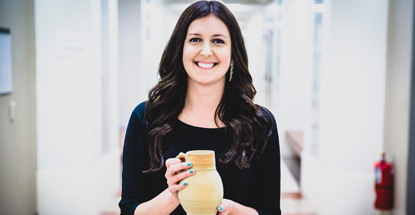 News
Bernd Steinbock will be hosting this year's annual colloquium of the Ancient Greek History and Political Theory Consortium on September 16-17 at Western.
---
It is with great sadness that we announce the passing of longtime department member Professor Charles Leslie Murison.
---
Bernd Steinbock presented on the Athenian funeral oration at a pair of international conferences.
---
Congratulations to all our graduating students! See our gold medal winners here.
---
The 2023 Vindolanda Field School has concluded. View the adventures on Instagram @instalanda_fs and read the student blog.
---
Kelly Olson discusses ancient sexual objects with The Atlantic.
---
Natasha George (Major) has been awarded a Harry C. Maynard scholarship from the Ontario Classical Association. Congratulations, Natasha!
---
Peter Miller (PhD 2014) has published the monograph Sport: Antiquity and Its Legacy with Bloomsbury Academic on the intersections between modern and ancient sport.