Explore our Programs
  Preliminary Classical Studies   
  Undergraduate 2021-22 Course Brochure
 

(5.94MB)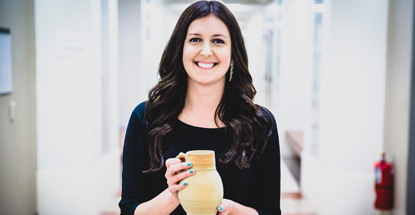 News
Kyle Gervais - Winner - Graham and Gayle Wright Distinguished Scholar Award for 2021-22 - This award is given by the Faculty of Arts & Humanities in recognition of the scholar's contribution to their field of research.
---
Kyle Gervais gave a series of six remote lectures for universities in western Canada as the 2020 CAC Western Tour Speaker. The lectures focussed on the poems of Virgil, Ovid, and Statius and their reception from antiquity to modern pop culture. One of the lectures, on Virgil's Aeneid and its reception, may be viewed here.
---
Elizabeth (Beth) Greene
- Winner of a Faculty Scholar Award - These awards are limited in number and recognize scholarly achievements of a faculty member at a critical point in his or her career. The award celebrates the complete scholar who has maintained an excellent record in teaching and research, and who has recently achieved prominence in one of these two domains.
---

Catherine Pratt publication - Oil, Wine, and the Cultural Economy of Ancient Greece: From the Bronze Age to the Archaic Era
---
Elizabeth (Beth) Greene recently gave a series of public talks for the Archaeological Institute of America in the "Archaeology Abridged" series. The talks focus on Hadrian's Wall, the site of Vindolanda (where Western Classics students take part in an archaeological field school) and the spectacular objects found on the site (Roman shoes!). The talks are recorded and can be accessed here on the AIA website. Enjoy! 
---
Kelly Olson - The Archaeology Show talking about Cleopatra podcast
---
Explore Classical Studies
Faculty Spotlight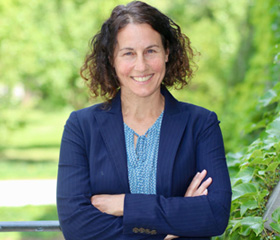 Elizabeth Greene
has been awarded a SSHRC Partnership Development Grant for a joint project with the Vindolanda Trust in the UK that will allow a team of Western faculty, graduate students and undergrads to take part in the exciting initiatives at Vindolanda with research taking place both in the museum and on the excavations.
Read more.
Alumni Spotlight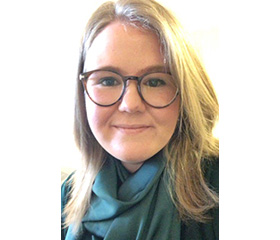 Jenna Colclough
(MA 2019) was interviewed by Raj Persaud, for the Royal College of Psychiatrists in the U.K. as part of a series of interviews on pandemic and trauma research in the time of COVID-19.
Listen to the Podcast
Google Play
iTunes