Explore our Programs
News
Alex Meyer and team unearth remarkable horse 'shoes'
Alex Meyer was recently part of a team that unearthed four early Roman hipposandals – shoes worn by horses – at Vindolanda.
---
Congratulations to Dwayne Meisner (Ph.D. 2015) on the publication of his book, Orphic Tradition and the Birth of the Gods
---
"Force, pouvoir, et la poétique de l'agôn"
---
---
 Fashion offers window into ancient Roman society
---
Read. Watch. Listen. with Beth Greene
---
New edition of the Corpus Caesarianum now available:http://thelandmarkcaesar.com
---
Catherine Pratt recently gave a paper at the ROM.
---
SASAH graduate joined the Vindolanda Field School
---
Explore Classical Studies
Faculty Spotlight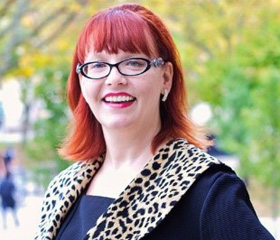 Dr. Olson
was invited to give lectures at the Getty Villa (California) this month, one entitled
'Styles and Status: Roman Women and the Art of Hair'
, and the other
'Fashion and Elegance in Ancient Rome'
.