Explore our Programs
News
Chris Brown was recently invited to give the sixth annual Lecture in Hellenic Civilization in Winnipeg as part of Classics CXL, a celebration of 140 years of classics at the University of Manitoba. The lecture was entitled "On Love, Lesbos, and the Reputation of Sappho: Anacreon's Girl with Ornate Sandals."
---
SASAH graduate joined the Vindolanda Field School
---
Roman Letters Discovered at Vindolanda
---
---
Congratulations to our graduating MA students: Meagan Robinson, Cody Andersson, Morgan Kostiew and Edin Gurdic
!
---
Beth Greene and Alex Meyer awarded SSHRC Connection Grant
---
Kelly Olson discusses the bedrooms of the Romans
Explore Classical Studies
Faculty Spotlight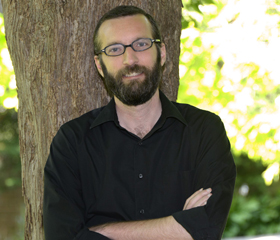 Randall Pogorzelski's
interests include Latin literature, literary theory, and classical reception studies. His book is about nationalism and imperialism in Virgil's 
Aeneid
 and James Joyce's 
Ulysses
.